Looking for fun things to do for Mother's Day? Stop your search! We've got the ultimate list of Mother's Day gift ideas right here and it's guaranteed to please.
If the last couple of years has taught us anything, it's that getting involved in exciting craft workshops or getting hands on with a virtual cooking class is a great way to stay connected and inspire your creativity all in one. So, what better way to show your love and create a day that'll go down in history than with Mother's Day gift ideas that will treat her to some much needed 'me time'?
If you're ready to elevate your list of fun things to do for Mother's Day in 2022, check out our list of classes, workshops and sessions. We've got something for every mum for her special day.
1. Jewellery making class
Does your mum love nothing more than wearing one-of-a-kind, statement jewellery pieces? If so, a jewellery making course should go straight to the top of your list of gifts for Mother's Day. She'll learn how to make jewellery by hand and be able to express her unique style via a new set of statement earrings or a delicate necklace, handmade by her. Looking for more unique gift ideas? Celebrate May 8th with these one-of-a-kind Mother's Day presents!
2. Sip and paint session
Paint and wine workshops are some of the most fun things to do for Mother's Day in 2022. So, why not book into the class with her? You and your mum will be able to explore your creativity and reconnect together in a relaxed environment. You'll pick up a paintbrush and become more familiar with the techniques, as you enjoy a glass of something delicious - and maybe even a nibble or two to fuel your work.
3. Make your own candles together
Another classic when it comes to Mother's Day gifts, candle making classes will have your mum learning how to make homemade candles from scratch. If your mum could benefit from time to destress, making candles provides the perfect opportunity. Treat her to a Mother's Day craft class where she'll learn, but also unwind.
4. Perfect Italian cuisine at a pizza making class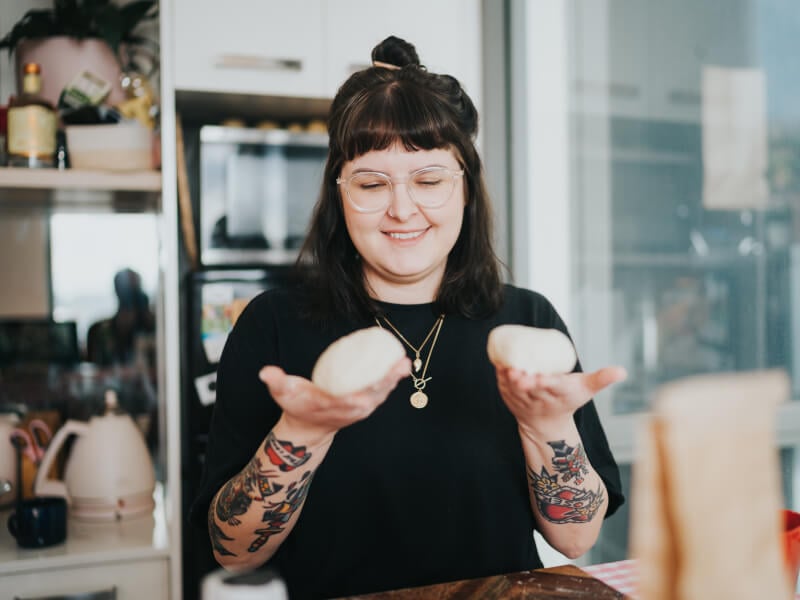 Maybe your mum loves nothing more than getting hands-on in the kitchen, in which case, a pizza making party should definitely be on your list of fun things to do for Mother's Day. Whether she's based in Sydney or Melbourne, Hobart or Adelaide, a pizza course will have her preparing and throwing her dough under the guidance of top city chefs.
5. Treat her to a kokedama class
Elevate your list of Mother's Day gift ideas with a kokedama workshop. If your mum's particularly green-fingered, she'll thoroughly enjoy the chance to learn how to make a Japanese moss ball and all about the art of kokedama making and maintenance.
6. Embroidery classes
If your mum can't get enough of her needlework kit, then embroidery classes where she'll learn everything from hand embroidery through to how to embroider flowers will make ideal Mother's Day activities. There's no greater addition to a list of fun things to do for Mother's Day for a serious sewer than the chance to learn how to embroider.
7. Get her building a terrarium
Another gift idea for mums with an interest in gardening, a terrarium workshop will get your mum crafting her very own tiny ecosystem. Perfect for adding a little greenery to the house, a DIY terrarium can be as low maintenance as she chooses it to be – perfect for a busy mum who nonetheless loves the soothing benefits that in-home flora offers.
8. Book into pottery classes together
Ceramic classes have got to be one of our favourite and most fun things to do for Mother's Day, and they're a classic choice for a reason. Your mum will learn pottery making from scratch, becoming familiar with hand building techniques before moving onto more advanced skills like wheel throwing. Attending a pottery studio together is bound to make the experience even more fun. Or if you're based in different areas of Australia, you can still spend quality time in each other's company via an online pottery class which will have a pottery starter kit sent to your respective homes.
9. Treat her to a soap making workshop
If your mum loves all things botanical and holistic, she'll get a real thrill from learning how to make homemade soap. Classes in soap making are not only fun things to do for Mother's Day, but they'll also set her up with the skills and know-how to make her own body care, which means you're freeing her from a reliance on store-bought products.
10. Get her in front of a shuttle loom
Looking for gift ideas for mums who've already mastered the sewing machine? Treat her to a class in weaving for beginners and watch her elevate her craftiness and creativity to new levels. She'll establish basic types of weaving before trying out more complex loom weaving techniques.
11. It's never been easier for her to learn to watercolour
Maybe your mum loves nothing more than putting paint to canvas but has never stepped out of her comfort zone. A class in watercolour for beginners will have her mastering this tricky painting style surrounded by fellow enthusiasts. She'll learn watercolour art under the guidance of an expert tutor and benefit from the mindful moments this practice offers. It might just be one of her new favourite hobbies!
12. Gift her the sweet treat of baking classes
If your mum loves nothing more than cake decorating or improving her best dessert recipes, then baking courses are bound to be one of the most fun things to do for Mother's Day with her. She'll learn how to bake the classics and can ask any questions she has about the best industry tips, tricks and techniques from her talented teacher.

Mother's Day flowers are certainly popular, but gifts for mum that will have her relaxing, learning new skills and exploring her creativity, top the list of fun things to do for Mother's Day 2022. Whether you offer her the chance of some time to herself or book a session to enjoy with her, you'll be gifting her a day she won't forget.a