Thanks to the renewed 6 week lockdown Melbourne is now facing again, ClassBento has taken it upon itself to offer you a few fun things to do in lockdown. Facing another round of self-isolation is mentally taxing, but here are 25 things to do in quarantine that'll stave off those isolation blues, and keep your brain from turning into a cup of jelly.
1. Do some stretches
This may seem obvious, but limber up. If you're stuck in lockdown in Melbourne for another six weeks, you have to be nimble. Even if that means doing lunges from the couch to the kitchen. Stay sharp; you can't come out of isolation stiff as a frozen Eskimo.

2. Buy a boardgame
Living with flatmates? Nothing can get you through the 6 week lockdown Melbourne is facing like a boardgame. It's cheap and heaps of fun, particularly after:

That's right, a cocktail class from home! The fine folks at Kubarz can send you a craft box full of all your cocktail making needs. Perfect for establishing a home bar during lockdown in Melbourne, you'll make four unique cocktails in this live stream class.
4. Take a bath
Although we don't have any classes in bath taking, if you don't pamper yourself during the second metro Melbourne lockdown, then you're wasting a golden opportunity. Sit in the bath all day! Who cares? You're here for six weeks, take a load off.
The wonderful plant people at The Plant Whisperer can show you how to craft kokedama plants at home! A traditional Japanese technique, kokedama is the horticultural art of moss ball hanging! Redecorating and gardening all rolled into one neat little moss ball!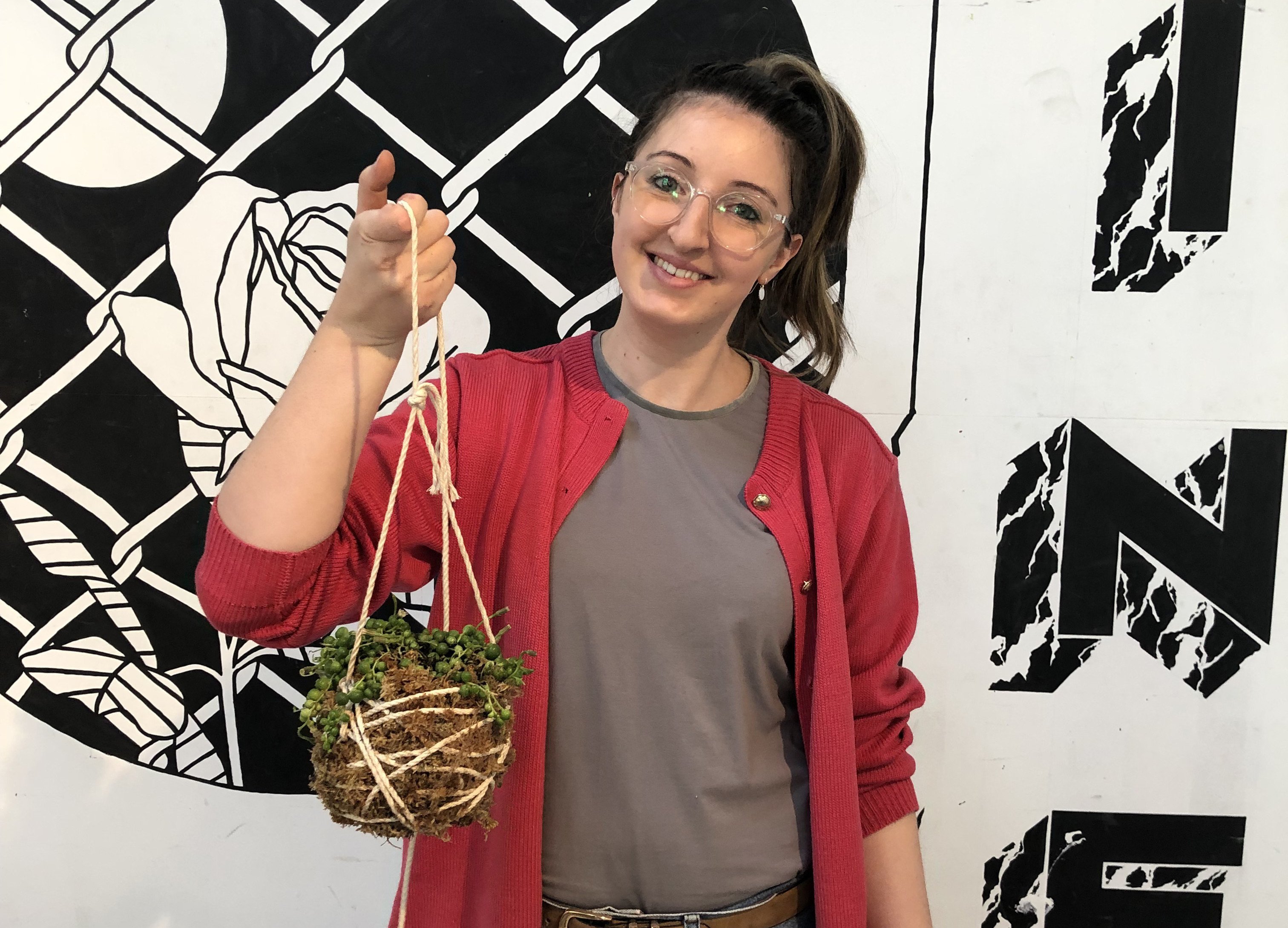 6. Hall cricket
Does your house or flat have a hall? If it does, break out the beach cricket set and line those stumps up, baby! This is one of the best things to do in quarantine for sharehouses trying to scratch that boredom itch without descending into chaos. Just try to use a very softball, because a cricket ball or tennis ball could destroy the dry wall that'll leave you bond-less after lockdown is over.
7. Master watercolours
Artisan Pamela Woods runs an awesome Watercolours For Beginners workshop that'll really get you going on your artistic journey during lockdown in Melbourne. As this is for absolute beginners, it's also one of the best things to do at home with kids.
8. Find a pen pal
Use letter writing as a way to reconnect with old friends, or even better contact a local aged care home and see if you can send letters to any of the residents. You might just make their day!

If you think lockdown in Melbourne is the right time to add a bit of pizazz to the outside of the house, this class is for you. Kubist Design offers you a live stream class that can show you how to build a clay plant holder that looks gorgeous in the courtyard of any classic Melbourne house. It's a fun and creative alternative to potplants, and one of the most fun things to do in lockdown.
10. Netflix marathon
Stuck in the middle of the 6 week lockdown Melbourne has so cruelly thrust upon you? Marathon time, baby. Watch all of a tv show. Eat snack. Be still. Repeat.
Making candles is an incredibly fun workshop, and one of the best things to do in quarantine if you're going a little stir-crazy. It's relaxing, easy, and most of all, it smells great. It's also easy enough to double as crafts for kids, but they will require supervision.

One of the best things to do in quarantine is making your own merch. Why not capitalise on the experience of lockdown in Melbourne with t-shirts to commemorate the occasion? Our screen printing class will send everything you need straight to your door, so you'll be able to make your own t-shirts from your bedroom. This is a Class A timekiller, and a wonderful skill to master.
13. Move your flatmate's things
If you really want to spice up the second metro Melbourne lockdown, move your flatmate's items around the house and blame a ghost. This is a game of patience, however, so be careful. It could backfire.
No, seriously. Getting a bag of clay delivered in the mail may seem like a bad practical joke, but our Learn Figurative Sculpting workshop will have you mastering the human form via live stream. One of the best Melbourne workshops, this class is perfect for those looking for a challenge. After all, you've got the time right now.


Face And Body Painting Complete Guide workshop can get the household spreading the isolation joy! If you're stuck looking for things to do in quarantine, getting a bit adventurous with what your paint and who you paint is a great way to smash through the tedium of lockdown in Melbourne.
16. Subscribe to a 30-day free streaming trial
Don't forget to cancel (obviously), but this is a great way to give your television a new lease of life for a little over a third of the projected 6 week lockdown Melbourne has in store.
Our DIY Entomology Guide is a craft box that'll give you a weird and wonderful lens into the world of displaying little critters. This isn't necessarily one for the faint of heart, but it is one of the best things to do in lockdown if you're looking for one of the most unique experiences Melbourne has to offer.
18. Sleep in till the evening
Why not? Unemployed during this turbulent period? Sleep deprivation can be a killer, so make sure you're getting your required fourteen hours. Don't do this every day, however, because it can genuinely lead to depression. But don't feel guilty about spending the odd day or three in bed till the sun goes back down.
Although napping is relaxing, so is practising 'mindful movement meditation.' It's fantastic for your mental health, and one of the best things to do in quarantine for it is brush lettering. Our Modern Calligraphy Deconstructed workshop will have your handwriting above par but is also a fantastic way to destress during the lockdown in Melbourne.
There's an old saying that says everyone has "at least one book in them" and now might be your chance to bring it out. With so much downtime with the metro Melbourne lockdown, our Learn How To Write A Book workshop can inspire the Pulitzer prize-winning novelist within.

Our DIY Beeswax Wraps workshop is a very eco-friendly class that'll have you preserving your foods without the need for harmful products such as glad wrap. Fun and engaging, this workshop is good for the environment and your soul. It'll also save you money in the long run, so even if the lockdown in Melbourne extends, your budget won't have to.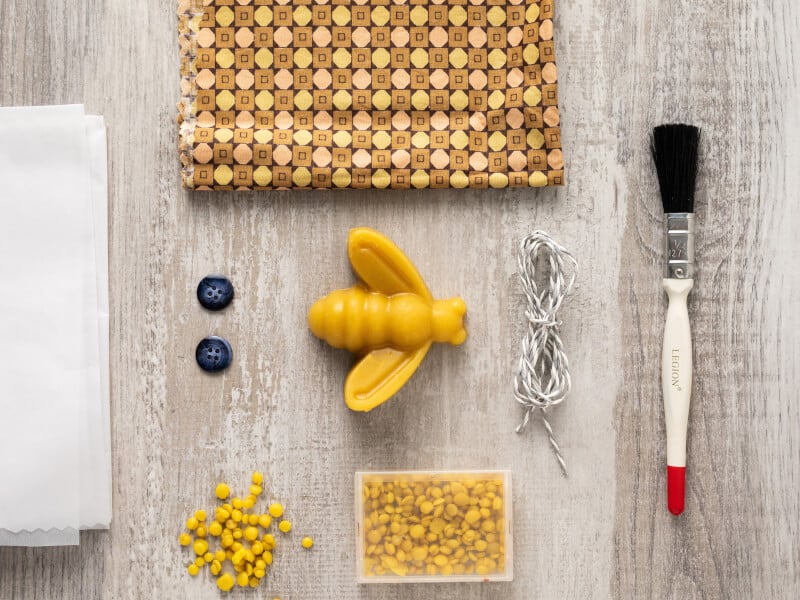 22. Read a book
Why not? It's like a movie in your head. It can also ward off anxiety and depression, which is an added bonus. Pro-tip: fiction is good for the soul, non-fiction is good for the soul.
Everyone has their own skincare regime, but with lockdown in Melbourne limiting your vitamin D, it may be worth mixing it up a little! Kirsty Mootz runs a DIY Edible Skincare class that focuses on all-natural ingredients that are so good, you could eat them! You don't have to, but it is fun.
24. Make a ceramic tile wall art
Perfect for date ideas in lockdown, painting a ceramic tile makes for beautiful wall art! One of the best things about this workshop is that it goes well with the clay planted class! Whether you're looking at redecorating inside or out, these tiles are a delightful addition to your things to do in quarantine.
25. Call your family
No, but really. Call your parents and siblings and see how they're doing. They're probably worried sick about you.
Suggested workshops in Melbourne