If you're struggling to find birthday party ideas and gifts for gardeners, combine the two and the birthday gift could become the party! When trying to find birthday gifts for gardeners, it pays to do more than simply pop down to Bunnings to pick up a new set of gardening gloves or pieces of gardening equipment. You also know a new plant won't cut it, so what do you do?
Discover thousands of epic gifts for gardeners in Australia with hands-on birthday party experiences. Rather than organising a BBQ or picnic birthday party, stay aligned to the birthday person's true passion instead. Whether the birthday person is a gardening fanatic or is simply interested in bringing more aspects of gardening into their lives, a gardening gift experience could be the ideal option to choose.
If you're unsure of what a gardening experience even is, think of gorgeous birthday party ideas in Australia such as terrarium workshops, kokedama workshops, gardening workshops for small spaces, organic gardening workshops and herbs and plants classes. These gardening gift experiences are endless and can easily be designed and held for a special birthday party too. Invite their nearest and dearest for a birthday party theme like no other. It's sure to be a memorable birthday as the birthday boy or girl will feel so excited to see their loved ones taking an interest in their passion. You, on the other hand, will be known for organising an epic birthday party in Australia that ticks all the boxes! So, let's get started with some of the best hands-on birthday party ideas and gifts for gardeners!
Learn how to turn your small space into an epic garden in Sydney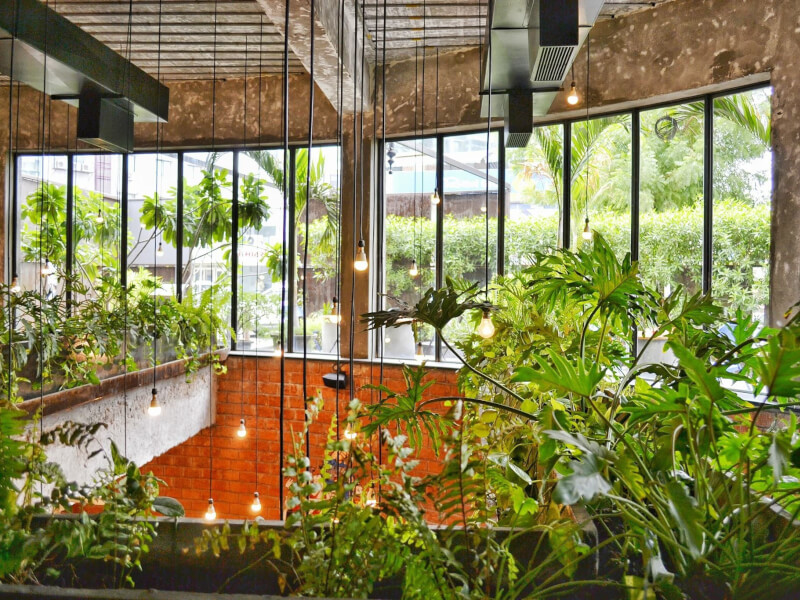 Having a garden in Sydney is certainly tricky, which is why most garden lovers flock to the nearest community garden to get their green thumb fix. If you're looking for birthday party ideas for a plant-obsessed friend why not organise a small space garden workshop where everyone will learn how to make the most of their outdoor space at home? Whether you've got a small courtyard or even a balcony, you can expect to learn how to transform it into an epic garden space, with local gardening expert Marianne Cannon in Rozelle.
This three hour gardening class in Sydney is a perfect class for beginners who might not know much about gardening. You'll learn how to adapt your own space and let your little garden thrive in the best way possible. Learn everything about garden design, including light, soil and plant types to make the most of your outdoor space.
Imagine the look on the birthday person's face when you surprise him or her with one of the best birthday party ideas in Sydney? They'll love seeing friends and family get just as excited as they are about their passion. But what if their passion is the fuzzy little pooch? We've got you covered with these quirky birthday party ideas for and gifts for dog lovers!
Learn how to be a better plant parent in Melbourne
Most people are guilty of being neglectful plant parents, but don't let that put you off! While we've all bought plants (only to see them eventually die), you can now build your confidence by learning from local plant expert, Haylee Magendans, from The Plant Whisperer in Fitzroy. If that special someone is interested in plants, this could be one of the best birthday party ideas and gifts for plant lovers! Help them build their confidence (and yours too!) and support local gardening experts as you learn tips and tricks for how to help plants thrive at your home.
In this 1h15m plant class in Melbourne, you'll learn why plants are beneficial to all homes and how they can help you thrive while living in the city. Ditch your fake plants and learn about which plants are easy to keep at home while learning to take care of them. The birthday girl or boy will absolutely love this surprise birthday party idea in Melbourne and will love seeing their friends and family learn and benefit from their passion for plants.
Learn the basics of beekeeping in Brisbane
When looking for gifts for garden lovers in Brisbane, you can't go wrong with a beginners beekeeping class! Learn from some of the best local experts in Brisbane from A Green Soul and you won't only be supporting local businesses, you'll be putting on a completely unique and utterly awesome birthday party for garden lovers.
With over 1650 bee species found in Australia, bees are crucial to our ecosystem. Did you know that bees are responsible for pollinating three-quarters of the earth's plants, which themselves produce 90% of the world's food? Basically, a third of the world's food production actually depends on bees. So, although many people might try to kill bees, they are much more important than we might realise.
Invite the birthday person's family and friends along for an educational and fun beekeeping class to learn fascinating facts all about the importance of bees. You'll even learn how to build your own bee hotel, which plants attract bees, how to identify stingless bees and of course how to make your own honey! It doesn't get more unique than one of the more interesting birthday party ideas in Brisbane!
Discover how to grow organic food in Perth
You won't find a better gift for gardeners than an organic food class in Perth, run by Gaia's Organic Gardens. Expect to learn the skills to grow your own organic veggies at a low cost. You'll learn so many tips and tricks about how to grow your own little veggie patch, how to plant seeds properly and how to maximise it using different types of soils.
Imagine how exciting it will be for the entire birthday party guest list to learn how to grow their own organic vegetables in Perth? This could kick start a brand new way of life for many loved ones invited to this awesome birthday party without even realising it! So, while you might be looking for birthday party ideas and gifts for garden lovers, this could be an amazing birthday present idea not only for the birthday person, but for everyone invited to this awesome gift experience!
Although these are just a couple of birthday party ideas to choose from, you can't go wrong with organising some fantastic gifts for garden lovers who will absolutely love these experiences. If you're looking for at home birthday party ideas, there are even online classes for those who can't make it in person.
Gardening workshops - Virtual with Kits