It's not too late – discover last-minute Father's Day gifts in Australia and get ready to pull off the most epic gift experience for Dad in 2021. If you've been searching for Father's Day gift ideas and nothing has caught your eye so far, you don't need to resort to a bottle of whiskey or another pair of socks! Think outside of the box and you'll find awesome gift ideas Dad will love. Discover practical workshops such as glassblowing, terrarium-making and BBQ masterclasses to help him take his barbeque skills to the next level. Bring out his creative side and spend time reconnecting with gardening classes, cooking classes and much more.
It doesn't matter how well you think you know Dad. Trying to find him a surprise Father's Day gift can be tricky. Whether you want to give him a Father's Day present which shows how much you care or surprise him with something he'll never see coming, it can be difficult knowing what a present idea for Dad looks like. And, while popular Father's Day gifts usually involve anything to do with DIY, in 2021, he can leave the tools at home and join popular creative classes in his local area instead.
In a world where everyone is busy, it's no surprise that we often forget to stop, slow down and spend more time living in the moment while making memories together with loved ones. Instead of giving Dad another bottle of wine this year, do something special together with a gift experience for Dad. Give Dad the push to try new things and he might just find a new passion or hobby. Join him in the special Father's Day gift experience and spend quality time together doing things you both enjoy.
How do you go about organising last-minute Father's Day gifts in Australia? Luckily, you can choose from thousands of fun art, craft and cooking classes and we'll do the rest. Choose a date and time and Dad will simply need to show up! When he arrives, he'll join a class with other like-minded people in his local area.
Turn the BBQ up a notch
Dad can drop the ego around the BBQ and finally take his cooking skills to the next level with a BBQ cooking class. With classes located all over Australia (including online classes for those not living in regional areas), Dad will quickly see the benefits of learning from some of the best BBQ experts in his local area. He'll love learning how to smoke meat to perfection, learn all about how to marinate meat and impress friends and family next time he hosts a BBQ at home.
There are always new tips to learn when it comes to cooking on a barbeque, and there's certainly no exception when you learn from a local expert. Join Dad in this fun and engaging BBQ class and have a beer while learning new recipe ideas together. You'll soon realise what a beneficial Father's Day present you bought him while creating long-lasting memories together. Looking for first Father's Day gifts for new dads? Discover the best gift experiences here.
Capture family moments perfectly
Does Dad use his phone to take photos but they usually come out looking blurry or with people's heads cut off? Surprise him with a smartphone photography class and he'll be able to put the skills he learns into practice and up his photo-taking skills.
In this fun and exciting class, he'll join a group of like-minded people as he's taken around his home city by a local photographer. Dad will be taught how to make the most of his camera phone by learning loads of tips and tricks for taking his photography to the next level. He'll love learning about composition and how to use light and shade to his advantage.
Dad will learn how to capture truly wonderful moments in time with the family and frame the images around the home. Empower him to feel proud of himself for taking up a new hobby and learning a skill that requires nothing more than the phone in his pocket.
Learn how to make a mini jungle
It doesn't matter if dad isn't into gardening, because a terrarium making class is perfect for all Dads in Australia! If you know Dad loves working with his hands and enjoys DIY, take his craft skills to a new level and bring out his creative side with other like-minded people in his local area.
Many people are unsure of how to look after plants, but a terrarium making class is a great way to build Dad's confidence. Help Dad discover the benefits of having plants in his living space and he might just become a green thumb after all. Join him in this class and learn the basics before you can get stuck in to build a mini-jungle! He'll learn about different types of succulents to use when making a terrarium and most importantly when to water it.
Take a glassblowing lesson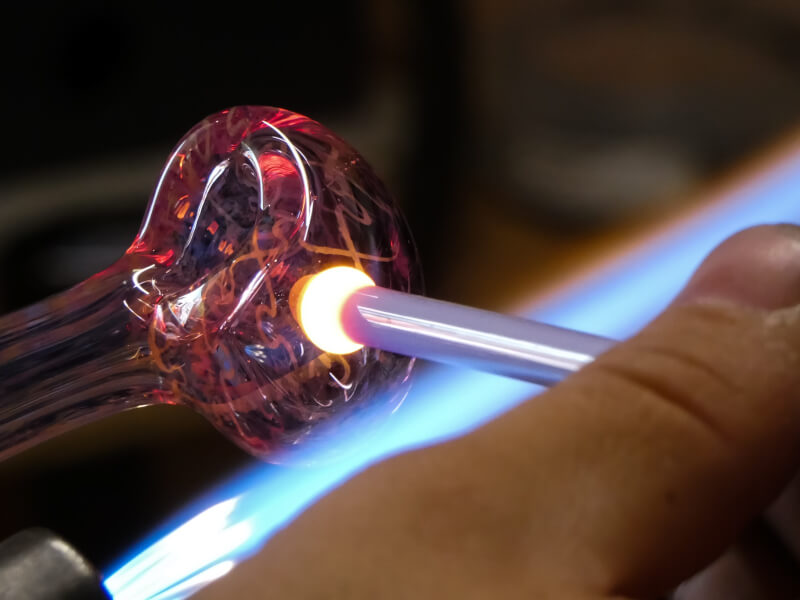 As far as gift experiences for men go, it doesn't get more exciting than a thrilling glassblowing lesson! Dad will learn how to blow glass through a naked flame to create beautiful pieces of art. Help him rediscover a love for art and DIY through a unique art class and he'll feel more confident, proud of what he can achieve and will be able to use the skills he learns throughout the day in a practical sense. Join Dad in this glassblowing class in Australia and you'll connect on a level you may have not done so before.
It doesn't matter if you're looking for last-minute Father's Day gifts in Australia, you'll be able to surprise Dad with these meaningful present ideas that he'll never see coming!