Searching for Valentines experience gifts for him but totally lost on where to start? We're here to help you make your man beam with delight this February 14th! Whether you've messed up with your gifts for him in the past, have never been thrown into the craziness of V-day with your lover before or are just totally blanking on Valentine's Day gift ideas for him, we've laid out the top do's and don'ts for the most romantic holiday of the year.
Even if your partner isn't interested in the craze of Valentine's Day or claims he doesn't want any gifts, a sweet romantic gesture can never be turned down. After all, it's the thought that counts, right?
This Valentine's Day will be epic! Say goodbye to failed gifts that collect dust, as our huge range of Valentine's experience gifts for him offer the thrill of being immersed in a new hobby or enjoying a romantic date night out together.
DO: Give him a sweet surprise he'll never forget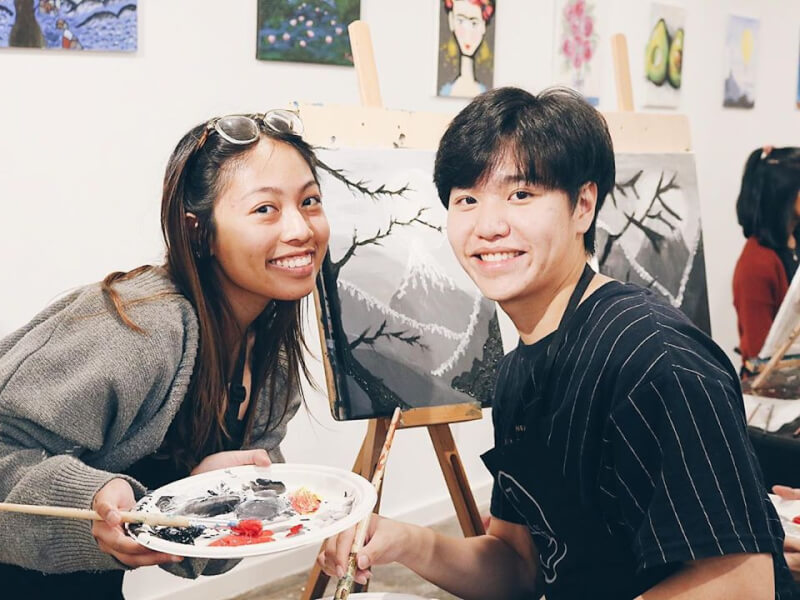 If you're a planner and have been plotting away at your Valentines Day gifts for him for weeks on end, go ahead and get creative! If he's not expecting anything special he will be so surprised by a small romantic gesture. Remember, nothing says 'I love you' like surprising him with something totally unexpected. Plus, the element of being surprised is guaranteed to put a smile on his face (and yours too)!
Whether it's attending a pasta making cooking class together, painting each other Picasso-style at a paint and sip class or getting your hands messy on the pottery wheel, the spontaneous fun together will only help strengthen your relationship.
DON'T: Forget about the little things that matter most
It's easy to get swept up in all the hype and craze that surrounds Valentine's Day. However, it's important not to forget about all the little things that matter the most! While these will vary between each couple, focus on your partner's 'love language' and gift him with whatever that may be.
Perhaps it's some words of affirmation during a crafty workshop where he's a little out of his element, a sentimental handmade card or simple gestures like setting the table with candles before you get cracking on a DIY craft box together. These small thoughtful gestures can go a long way and show you care without going overboard. They may seem cheesy but they work every time!
DO: Get creative with your Valentines experience gifts for him
Forget the typical chocolate box and socks and undies this year because Valentine's gifts for men are allowed to be creative! If he loves exercising his green thumb, take him along to a Kokedama making workshop and build your own little plant family together. If he's always wanted to try his hand glass blowing, gift him with a voucher for a glassblowing taster session in Sydney. Or if his new year's resolution in 2021 was to do something outside of his comfort zone, look into skateboarding lessons, Japanese cooking classes or perhaps even silversmithing!
Even if it's nothing too extravagant, a creative Valentines experience gift will still show that you put time and effort into thinking about the best gift for him.
DON'T: Repeat what you did last year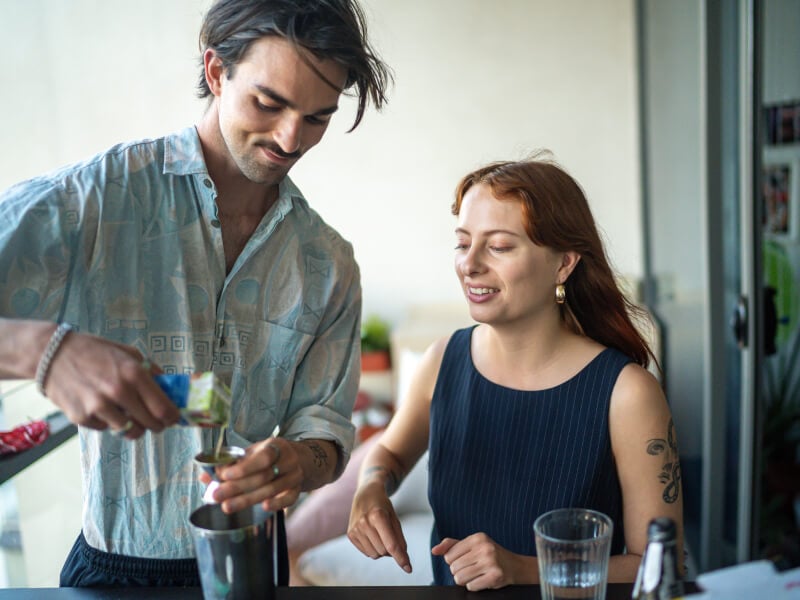 If last year's Valentine's Day consisted of the usual dinner and drinks or a simple movie night in, 2021 may just be the year to think outside the box. While there's nothing wrong with these traditional dates, it's fun to keep things interesting especially on an occasion like Valentine's Day. Plus, trying new things together is a great way to get to know your partner better as you see them in a new environment.
If you're stuck on unique Valentine's experience gifts for him to help spice things up, we have you covered. From acrylic paint pouring to ceramic hand-building to cocktail making, there's something to suit every couple. Almost all of our classes are open to beginners, so you and your special someone can enjoy the delight of trying something new with plenty of guaranteed support from our community of friendly artists and makers.
Find perfect first Valentine's Day gifts for your boyfriend here.
DO: Channel your partner's interests
There's nothing worse than receiving a gift that is totally uninteresting to you. While it's not usually intentional, it happens to the best of us. Often it's the result of being consumed by the best valentines gifts that may not actually be suited to your partner.
This Valentine's Day will be the year you don't fall for it though! No matter how generic or niche your partner's interests are, you can still find the perfect Valentines experience gifts for him out there that are tailored to his interests.
If your partner has always been intrigued with Japanese culture, a Kintsugi class will enthral him as you can together learn the ancient Japanese art of mending ceramics with gold lacquer. Or maybe your long-awaited trip to Paris was cancelled in 2020 due to the pandemic, so you can enjoy the next best thing together: a French cooking class! Perhaps he is super fussy about his wallet and you've never been brave enough to find one that meets his tastes. A leather card hold making workshop will solve all of those problems for both of you!
DON'T: Give him a gift he doesn't want or need
If your guy is not big on material gifts then don't force one onto him this Valentine's Day. Instead, think of something sentimental that doesn't have to be materialistic but still shows how much you love and appreciate everything he does for you.
So if you're avoiding all things materialistic, why not invest in the most important gift of all - your time? Plan an activity to do together where you can bond and build on your relationship. If you already know he loves going out for sushi, try doing a sushi-making class together. Or if you're in need of artwork for your new apartment together, make your own DIY masterpiece at a resin art workshop, acrylic pouring class or paint and sip class.
Valentine's experience gifts for him are a whole lot more memorable than anything purchased from a store. Plus, you'll be supporting local makers, tapping into your eco-warrior and spending some much-needed screen-free time together!