If you're looking for an unforgettable way to mark Mother's Day in Australia this year, why not check out some of these magical Mother's Day gift ideas?
Our collection of fun-filled gifts for Mum provide an extra-special way to treat one of the most important people in your life on her big day. After all, mums do so much for us, it's great to have the chance to really push the boat out and show them how much we appreciate their efforts, love and patience. These Mother's Day ideas also give you the chance to spend some quality time with your mum, because what better gift can you give her than your undivided care and attention?
Best of all, our diverse selection of gifts for Mother's Day make it super easy to choose the perfect experience gift for your mum. Whether she loves fresh flowers, decadent chocolates, hand-crafted cocktails or a sweet-smelling perfume, there is sure to be a workshop that will be just her cup of tea.
Read on to find out more, so you can treat your mum to a heart-warming Mother's Day in Australia in 2022, whether you live in Sydney, Brisbane, Melbourne, Perth or beyond!
Indulge your mum with a decadent chocolate making workshop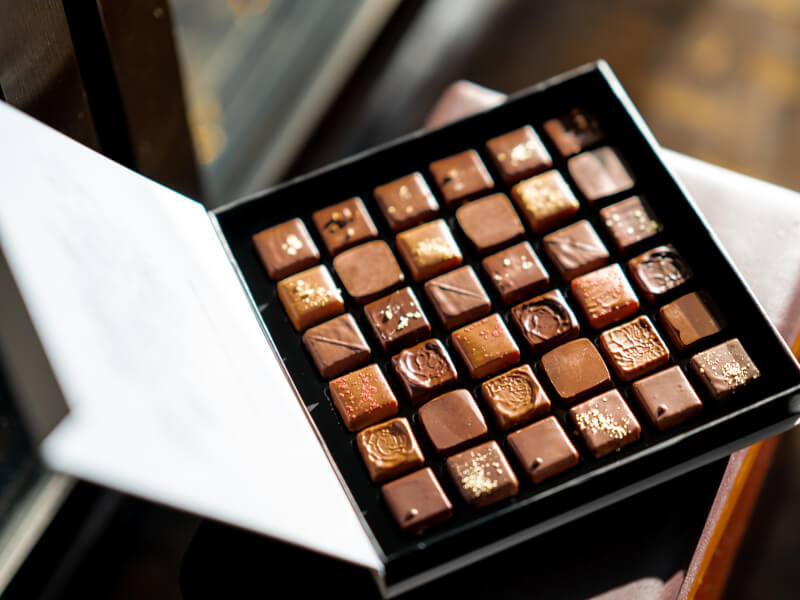 No Mother's Day in Australia would be complete without presenting your mum with a big box of chocolates. But what if you could go one step further and show her how to make chocolates for herself, any time she fancies them?
That's where our fun-filled chocolate making classes come in! Whipping up a sumptuous batch of truffles is surely one of the best gift ideas for mums, giving your special lady the chance to relax, unwind and learn some delicious new skills.
With the help of our talented chocolatiers, your mum will be able to make her very own personalised chocolates, so whether she loves white chocolate, fruit-filled treats or rich dark chocolate truffles sprinkled with nuts, she will learn the techniques she needs to make them from scratch in the comfort of her own kitchen.
Along the way, your mum will get to learn all about the fascinating history of chocolate making and pick up lots of handy tips for whipping up her own. Light-hearted and informative, these engaging workshops will give your mum an unforgettable chocolate-making masterclass – complete with plenty of opportunities for tasting along the way. A happy Mother's Day is guaranteed!
If you usually present your mum with a big bouquet of flowers as one of your Mother's Day presents, how about doing things a little differently this year and putting your names down for a wreath-making workshop? It's the perfect treat for a green-thumbed mum and is also a wonderful way to spend some quality time together and reconnect with nature.
Whether you live in Melbourne or on the Gold Coast, there are so many different floristry classes to choose from when it comes to Mother's Day in Australia. This includes seasonal workshops and courses that teach you how to make show-stopping wreathes using dried flowers. Even if your mum has no previous experience of working with plants in this way, she is sure to relish the opportunity to pick up some new floristry skills and fill her home with beautiful decorations.
Better yet, wreath-making classes offer a mood-boosting combination of stunning flowers and inspirational ideas. This makes them an ideal Mother's Day gift for mums who love to express their creativity in new ways. You and your mum will be able to share a couple of happy hours, crafting your own customised wreaths, which you can then take home and display with pride.
Raise a glass to your magical mum at a thrilling Mother's Day mixology workshop
Does your mum love an exotic cocktail now and then? If the answer is yes, then why not help her celebrate her big day in grand style with a mixology masterclass? Taught by some of the most skilled bartenders in Australia, these stimulating cocktail making classes will teach your mum the tricks of the trade and transform her into a mixology maestro in no time.
Whether she has a fondness for crisp, cool G&T's, fruity tropical tipples or hand-crafted classics, your mum will soon have all the skills she needs to shake, mix and muddle her favourite drinks at home whenever she wants. As you'll soon discover, mixology workshops aren't just fantastic gifts for Mum, you will also reap the benefits, as your mum shares her newfound cocktail making knowledge with you!
Give your mother a treat for her tastebuds with a delectable cake baking class
If your mum is a whiz in the kitchen, wants to refine her skills or if she just loves sampling tasty baked treats, sign her up for a cake decorating class this Mother's Day.
Guided by our expert local bakers, your mum will be able to pick up some top tips on transforming any cake into a mouth-watering masterpiece – with plenty of opportunity for sampling the fruits of her labours along the way. There's a good reason why these culinary workshops are some of the most fun things to do for Mother's Day in Australia.
From transforming a tray of cupcakes into an eye-catching garden of buttercream plants, to creating cute and colourful cakes in the shape of unicorns, dinosaurs or even her own precious pooch, there are just so many delicious options to choose from. Who knows, these hands-on workshops could even kickstart a new hobby. One thing's for sure - whichever cake decorating class you pick, your mum is sure to have the time of her life this Mother's Day.
Start planning your unforgettable Mother's Day in Australia today!
There are so many fun-filled Mother's Day activities to choose from when it comes to finding magical experience gift ideas for that special lady in your life. Whether you opt for wreath-making, truffle tasting or cake baking, treating your mum to a one-of-a-kind experience will provide her with wonderful memories to cherish for years to come. It will also show her just how much you appreciate everything she's done for you over the years.
Whichever workshop you choose, it's guaranteed to be a heart-warming and happy Mother's Day she'll never forget!