Sending Happy Birthday flowers is one of the easiest ways to show your appreciation for the people you care about most. But if you're unsure of which flower delivery service to choose, or you're looking for something a little different this year, hit up our handy guide below and find a birthday gift idea they're sure to love.
Instead of sending your loved ones Happy Birthday flowers, surprise and delight them with a gift experience – like a flower arranging class – instead! This opens up the opportunity for them to learn how to arrange the most beautiful flowers like an expert, which is a skill that's sure to impress. Why not do the class with them and create some more meaningful memories together?
While sending flower deliveries is a lovely idea, a flower arranging lesson is a much more meaningful gift. Your loved ones will get to meet like-minded flower enthusiasts in their local area, form new friendships and spend the afternoon surrounded by beautiful, fragrant blooms. They'll be guided by local experts who will teach them loads of insider tips and tricks about flower arranging. They'll also learn some new and impressive skills that they'll be able to put into practice when they get home.
More and more people in Australia are taking up new hobbies and passions, and this has also led to an increased interest in health and wellness. When we spend more time doing the things we love, we not only feel much happier and have more energy, but we're also better equipped to deal with life's daily stressors and spend more time concentrating on doing the things we actually enjoy. Our flower arranging classes in Australia are designed for you to take that leap and build your confidence doing things you love, so rest assured you'll be given the knowledge and tools you need to continue on your crafting journey when you get home.
With thousands of flower arranging classes to choose from, it's easy to say 'happy birthday' with a gift your loved one will appreciate and adore.
Dried flowers workshop in Brisbane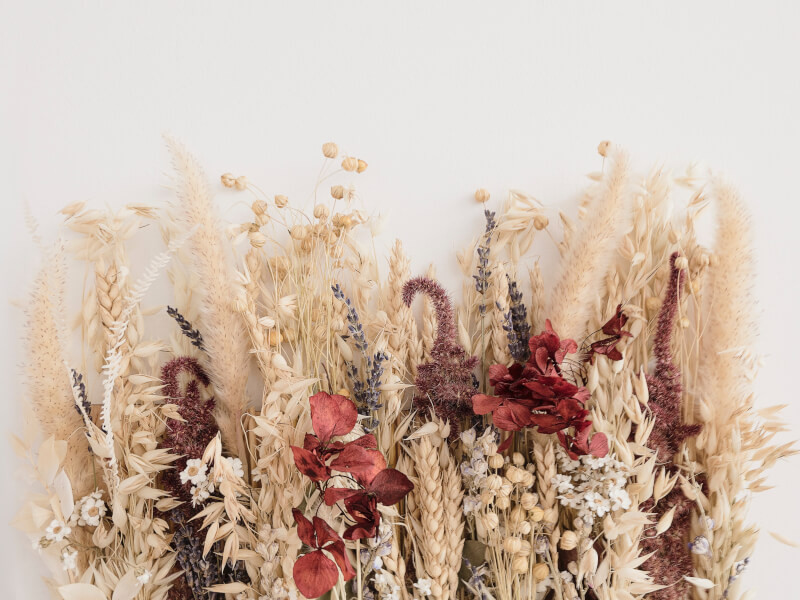 Bring out the inner hippy within and try a trendy dried flower workshop in Brisbane. Dried flowers have become really popular in recent years, not only because they're long-lasting, but also because the textures and colours they boast can add a lot of life to a home. If your friend or loved one appreciates a beautiful bohemian feel, a flower arranging class is the perfect way to bring the beach back home with them.
In this unique flower arranging class, you'll learn everything there is to know about dried flowers. Expect to learn from a local expert who will guide you through the process alongside a class full of like-minded people! You'll experiment with various types of dried flowers and walk home with a beautiful bouquet of your own making. This is a beginner's floristry class in Brisbane, so you can join the class without worrying about any pros being present.
You'll learn plenty of tips and tricks about how to arrange dried flowers into different types of vases, or even create a hanging wall piece if that's more your thing. Discover where to buy the best dried flowers in Brisbane, how to keep them looking beautiful and plenty of other helpful hacks.
Whilst Happy Birthday flowers might be a lovely idea, a dried flower arranging course tops the list when it comes to unique and creative gift ideas. This class also makes for a thoughtful Mother's Day gift for Grandma or a fun hens party activity. Who wouldn't love learning how to transform their home with flowers that will (almost) last a lifetime?

Terrarium class in Sydney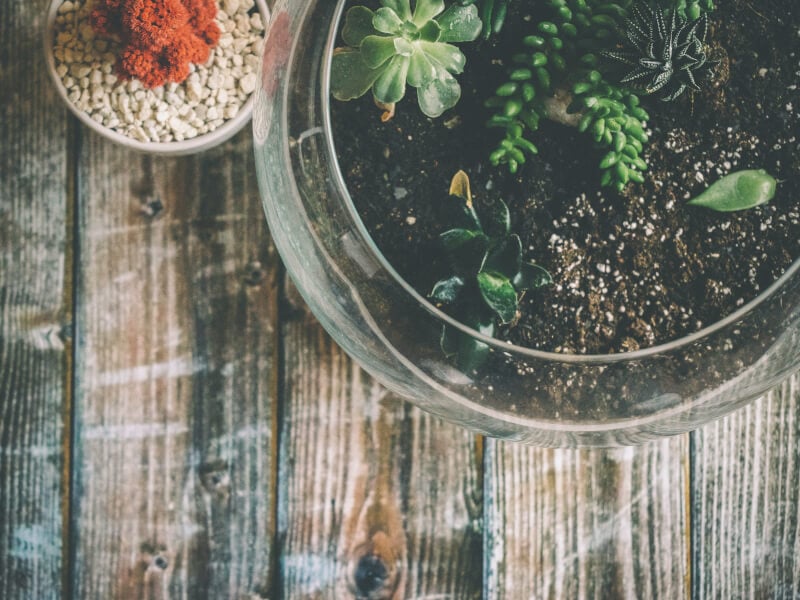 It might be a slightly unusual birthday gift idea, but a terrarium class in Sydney could be the birthday party they've been waiting for. Together, you and your friends will learn how to bring more life into your homes without having the responsibility of looking after plants or flowers! For the wannabe green thumb, a terrarium making class is a perfect birthday idea to help build your confidence.
Terrarium making classes are some of the most popular classes in Sydney, so it's no wonder that people are becoming increasingly intrigued by these self-sustaining ecosystems. You've probably wondered how a terrarium is made, and with the right guidance, you can learn to build one too! Our local expert terrarium makers will teach you loads of tips and tricks for building the most beautiful terrariums and give you the opportunity to put your learnings into practice and make your very own.
Discover which succulents work best and where to buy them in your local area. You'll also learn about the different layers to build in your unique vase and learn to customise it in your own special way. By the end of the terrarium lesson, everyone will be able to take their miniature jungle home with them!
Ikebana for beginners in Melbourne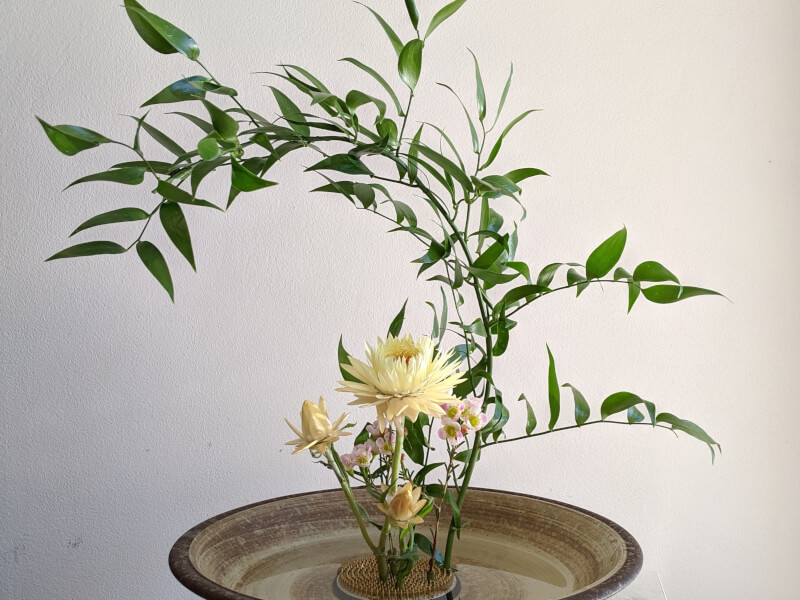 Discover a completely unique flower arranging class, perfect for the minimalists out there who prefer simplicity. An Ikebana for beginners class in Melbourne is a beautiful Japanese flower arranging art form you'll simply love. Join other like-minded people in a fun and engaging class that's taught by a local expert.
You'll spend half of the class learning all about the history of Ikebana and why it's such an important part of Japanese culture. Ask as many questions as you like and learn from the experts as they teach you the tips and tricks you need to know in order to perfect the art form. You'll then have the opportunity to put your newfound knowledge and skills into practice and choose between different types of flowers to pair together. Learn where to buy the best flowers in your local area, how to make your arrangements last as long as possible and develop your own unique style. At the end of the lesson, you'll also get the opportunity to have a one-on-one consultation with your teacher so you can share the ideas behind your unique arrangement.
This beautiful flower arranging class in Melbourne is the perfect way to celebrate your upcoming birthday and is certainly a new take on the classic Happy Birthday flowers.
These ideas are just a few of the many birthday gift ideas available for you to consider, and fortunately, you can pick and choose from hundreds of flower arranging classes all over Australia! Ready to surprise your loved ones and help them create some beautiful memories?
Flower Arrangement workshops