Learn how to perfect chicken curry for your next family dinner or try out making dumplings for the first time at cooking classes in Adelaide! It's easy to get sucked into the comfort of your daily routine and forget to make time for trying new things. Trying new dishes and meals will be sure to give you a greater appreciation of other cuisines and healthy alternatives to add to your weekly meal rotation. Surprise your family with a delicious pad thai instead of your usual spaghetti bolognese, or swap out your usual pot pie with new easy recipes you've discovered at a beginner-friendly cooking class near you.
Sometimes it can be hard racking your brains for something to cook for dinner after a long day at work. Cooking classes are a great way to spice up your repertoire with new easy recipes that you can replicate at home or even add your own little twist to as well! Instead of dreading making a choice for dinner, you'll be spoiled with an array of options! Cooking is a great way to unplug and unwind after a long day at work and get creative in the kitchen with fresh produce too.
Unplug and decompress after work
With working from home more prominent than ever, we're spending more time online and less time doing things for ourselves. Take a step back and have some 'me time' in the kitchen, whether that's tinkering around with your Grandma's soup recipe and adding your own personal touch, or trying out a new Chilli Con Carne recipe that is jam-packed with flavour. Discover new cuisines and take yourself on a cultural journey from India to Japan, the Middle East and more, all while unplugging from technology and winding down after work.
In these fun cooking courses in Adelaide, you'll get the chance to learn how to prepare easy recipes from scratch alongside an experienced chef. You don't need any prior experience or knowledge to join a class, as your teacher will guide you through the basic step by step process of cooking and even give you some special tips and tricks too. Meet new people and bond over a new experience as you learn new cooking skills for beginners that you can take home and practice. Discover new cooking techniques and industry secrets to be able to perfect any recipe time and time again!
Did we mention you usually get to eat everything too? Indulge your senses and discover the satisfaction of sitting down and sharing a meal you've prepared with friends, family or even strangers! Food has a way of bringing people together, so why not strengthen new friendships over a home-cooked meal or make new ones as you get hands-on making new meals from scratch.
Explore your neighbourhood after work
Whether you're new to the area and want to meet like-minded people or get involved with your local foodie community, cooking schools in Adelaide are a great way to explore new friendships and build connections. Spend quality time with loved ones as you bond over making your own moussaka or rolling out your own pastry for a classic pie. Take your kids to a pizza making class and let them sink their hands into some dough and make a mess as they learn new recipes and skills. You never know, they might be so inspired by the process that they start asking to help you cook dinner each night!
Meeting new people in your neighbourhood can be difficult when juggling work and family. By joining cooking classes in Adelaide, you'll uncover a whole world of people and delicious food that you might never have known existed. Looking to learn how to make the perfect tiramisu for your next dinner party? Italian cooking classes have got you sorted! Need a flavourful and easy curry to whip up and keep in the fridge for when you have a late night at work? Join an Indian cooking class for all the best traditional recipes!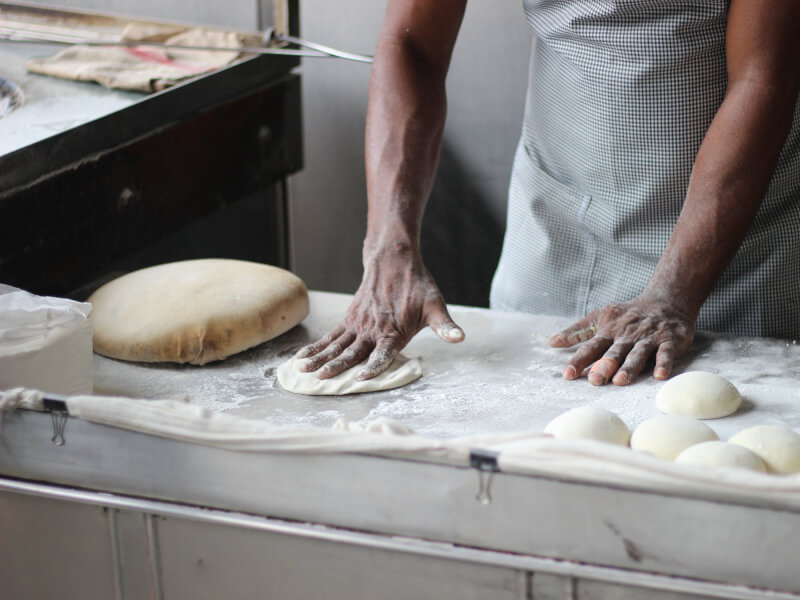 After-work feeds that will make you feel accomplished
If you're looking for a private cooking class for 30th birthday party ideas or want to join in on group lessons, there are plenty of fun cooking classes for you to try out. From Thai green curry and DIY dumplings to chicken stir fry and Korean kimchi, it's easy to sample a range of new cuisines from different cultures when you join beginner cooking classes.
With working longer hours and spending more time online, cooking is a satisfying and rewarding activity that will not only leave you feeling full but happy and relaxed too! Cooking is a great calming experience for anyone who's keen to learn the labour of love and reward themselves at the end too! Who doesn't love to cook delicious dishes and eat them too?
Instead of logging off work this week and flicking on the TV, enjoy some downtime in the kitchen and learn something new that you'll be proud to show off to your friends and family!
Midweek date night ideas in Adelaide
Cooking together is a great way for couples to spend time together and it's a little more special than lounging in front of the TV. Instead of going out for dinner, why not cook it together instead and learn from some of Adelaide's best chefs! Joining a cooking class together will inspire you to work as a team and you'll learn more about your partner's likes, dislikes and preferences along the way. You never know, that cooking class might help you develop r weekly dinner ideas!
If you don't have a date, cooking classes in Adelaide are also a fun way to bond with friends, so why not get your girls together or plan team building activities with your colleagues? Cooking courses are lots of fun and they make excellent group activities for anyone who's keen to learn something new with friends. Whether you want to master the perfect soufflé or chocolate fudge cake, learn how to cook fancy desserts or just perfect a simple pasta dough recipe, you can't miss the opportunity to learn from experts - it's one of the best things to do in Adelaide!
Cooking workshops in Adelaide