Have you ever wondered what goes into making your delicious, steaming hot cup of coffee? With barista courses in Melbourne, you'll get a chance to go behind the machine at your local cafe and discover all there is to know about the wonderful world of java! Whether it's your dream to perfect latte art for beginners or if coffee brewing is your passion and you'd love to discover everything about the humble, roasted coffee bean, these Melbourne activities are designed to turn you into a barista pro in no time.
These fun and casual barista courses are a great way to learn coffee making in a practical and hands-on environment. Perhaps you work at a cafe and would like to pick up some more skills, or maybe you have a coffee machine at home and are looking for advice on how best to approach it. No matter what your skill level is or what you're going to use your newfound knowledge for, barista classes in Melbourne are open to anyone interested in them.
Coffee classes make great team building activities too! Bond over a love of espresso with your colleagues and level up mornings in the office. Or, surprise the caffeine lover in your life with these unique experience gifts and get them on the other side of the counter for the day. Make a cappuccino for the first time, learn about the history of coffee or even have a go at earning a barista certificate. The options are endless!
If you're keen to take the first step in becoming a barista pro, read on and discover your passion today!
Why should you try out a barista course?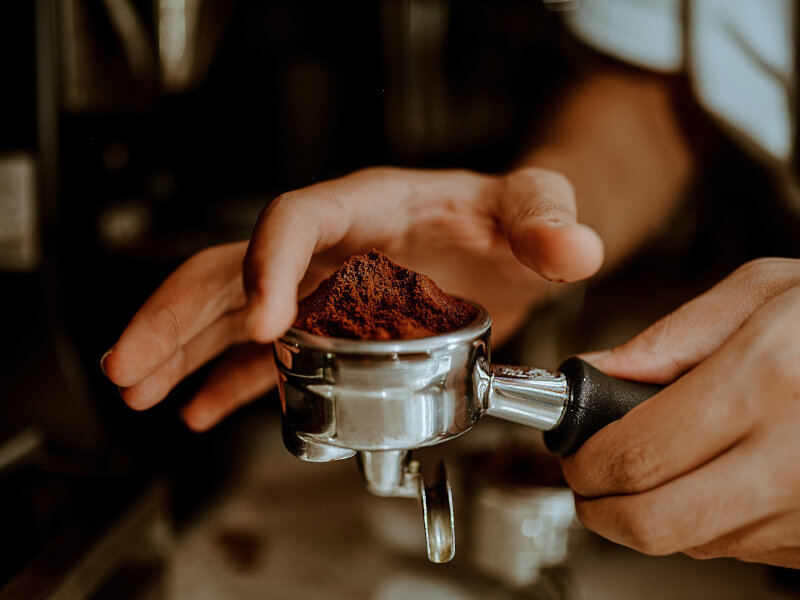 While drinking too much caffeine is not exactly the healthiest option, learning how to make coffee at a barista course has amazing wellbeing benefits. Pick up a range of fun new skills and build your confidence as you're guided by an experienced teacher and gain a deeper understanding of everything that goes into your daily cup. These beginner-friendly workshops make things like latte art more accessible to the community and will have you whipping up a rosetta, swan or tulip design in just a few short hours!
If you work in a cafe or even have a coffee machine at home, these barista courses are a fabulous way to upskill without the stress of a busy shift or an impatient partner. You'll be able to take your time, get expert advice and tips, and simply enjoy the process of creating your own coffee.
Support your local coffee school in Melbourne
Another amazing benefit of these Melbourne coffee courses is that you'll be learning from the best of the best and using only quality products to make your mug of java shine. Whether it's a more casual, one-day class at your local coffee shop or a hands-on course over several weeks, trying one of these barista classes with your local coffee school is also a great way to support your favourite makers and businesses all over the CBD.
Melburnians are known for their love of coffee and the city has no doubt built a reputation for being the coffee capital of Australia. If you'd love to play a role in continuing to make the already rich and vibrant coffee culture in Melbourne even better, then have a go at one of these courses.
Learn how to make latte art and impress friends and family
Latte art has become a serious hobby for many coffee drinkers, and learning how to make latte art in Melbourne can help you get your mug on the level. Whether you're aiming to make a rosetta design or a tulip pattern, these courses will have you creating beautiful designs with ease!
If you're after a new hobby to master or if your friends and family love novelty drinks, then picking up a few tips from a barista course is the perfect way to impress them at parties or family gatherings. With these fun and engaging classes all over Melbourne CBD and beyond, there's no excuse not to pick up a few skills and start playing around with milk foam today!
Open doors if it's your dream job
Even if you already have an incredible career lined up, trying out one of these barista courses in Melbourne could still be exactly what you need to turn your passion into a profession. While it's true that getting paid for something that comes naturally is not easy work by any means, some people truly are born for this kind of thing.
If working behind the counter is something that really speaks to your heart and soul, then choosing one of these classes as an alternative qualification might just be what it takes for you to get there.
With so many more casual jobs than permanent positions open in this field, earning some sort of certificate or ticket is always going to be very attractive on application forms
Share the caffeine love with private group activities
If you're looking to treat a group of friends and family to something unique and different, these Melbourne barista courses are an awesome way to get everyone involved in the delicious world of coffee. From your nearest coffee shop for a casual get together, to team building activities, or even a more specialised facility like a roastery or café for more unique and classy hens party ideas, these classes will be tailored to suit your group's needs.
Whether it's the full experience of tasting and learning about roasting beans, experimenting with latte art techniques or simply perfecting the art of making the perfect espresso shot, private group activities are great for birthday gifts, Valentine's Day ideas and any other special occasions that deserve a little extra love.
With these barista basics, you'll be a coffee pro in no time!
It might seem intimidating at first but once you get going, barista courses in Melbourne offer a pretty relaxed environment where you can really enjoy becoming a pro behind the machine. These classes will also put you in contact with experienced teachers who can help guide you through your skills development from start to finish. In just one day or over several weeks depending on what course is right for you, there's nothing more rewarding than having completed an interactive class all about coffee!
By getting stuck into one of these courses full of laughter and good vibes, you'll have no trouble picking up some new skills along the way too!
Barista workshops in Melbourne