Keeping your little ones entertained for the entire Sydney school holidays is no easy feat, especially with the uncertainty of the current situation. But, regardless of whether you're in Wollongong or Woolloomooloo, you'll be pleased to know that there are still tonnes of fun kids indoor activities on offer!
With everything from fun crafts for kids and children's art classes to kids cooking classes, our curated collection of Sydney workshops makes it easy to find exciting things to do with kids at home (or outdoors) these school holidays. If possible, consider getting a group of their friends together and signing them up for a short school holiday program! Alternatively, order one of our DIY craft kids and head to your local park with a picnic blanket for your very own crafternoon. Whether you're looking for things to do for teens or craft activities for preschoolers, we've got hundreds of fun ways to keep your family amused throughout the school holidays.
Fun Indoor Activities For Kids
Keeping your little ones stimulated, entertained and busy when they're stuck at home is just as important as keeping them fed (for your sanity and theirs), which is why we've searched every corner of Greater Sydney to find the best indoor activities for kids available online! While nightly movies and cookie decorating sessions are both fun things to do with kids at home, there are only so many times you can rely on the same activities before things start to get a bit stale. To spark your inspiration and treat your kids to a moment of creativity, we've compiled a list of some of the best indoor activities for kids we could find...
1. Make an indoor plant kingdom

Gardens aren't just for the backyard! In fact, making space for lots of greenery inside your house is a great way to help purify the air, lift your mood and add a pop of colour to your kid's bedroom. Our online classes for kids who love all things flora and fauna are a great way to introduce your little ones to the wonderful world of botany! Our kokedama classes and terrarium workshops for beginners are a great option for parents looking for indoor family activities that aren't screen-dependant. And, while they're a little more difficult than some of our other online classes for kids, with some adult supervision, you can help your little one craft a plant kingdom of their own! After the class, they'll have created their very own self-sufficient ecosystem that they can marvel at as it grows, evolves and changes over time – fascinating! Looking for more fun things to do with kids at home? Walk this way...
2. Get creative with cookies
Award-winning cake artist, Anna Maria Roche has over 25 years of industry experience and is a qualified chef/pastry chef! Her delicious DIY cookie decorating boxes and online cooking decorating workshops are the perfect way to spend an afternoon getting creative in the kitchen! Feeling peckish? Learn to make happy caterpillar cookies inspired by everyone favourite book! Looking to make a little magic? Learn to decorate unicorn cookies with this fun DIY craft kit.
3. Make bath time fun again
Let your kids discover the joy of DIY bath bomb-making in this fun, family-friendly class. Choosing their own custom colour, oils and fizz, your kids will craft their own DIY bath bombs from scratch – a process that makes bath time so much more rewarding! Using biodegradable glitters and eco-friendly ingredients, your children will experiment with natural ingredients and plant oils that are completely non-toxic and safe for little hands, feet and fingers. Whether you're looking for virtual birthday party ideas or you're simply seeking out fun things to do at home with kids, you can't go wrong with this online class! Hosted by one of our most popular teachers, Michelle See, your little ones will be immersed in the creative process of bath bomb making for day.
4. Get cozy and build a blanket fort
Yep, that's right! If you want to find indoor activities for kids that are both time-consuming and creative, learning how to build a blanket fort is a no brainer. All you have to do is assemble a collection of sheets, quilts and pillows, a few chairs, some bulldog clips and, if possible, a solid base structure such as a couch or sofa, and you're set. Throw the quilt down as a base, and attach a sheet to the highest point possible and run it parallel to the sofa, holding it down with bulldog clips. There are no formal qualifications for becoming a blanket fort architect, making it one of the best activities for kids at home. In fact, the sky (or, rather, the living room ceiling) is the limit! Pro tip: set it up your fort in a way that allows you to host a movie night inside and add some fairy lights for a little more magic!
5. Host a family games day
Although board games feel a little old-fashioned sometimes, taking advantage of them when you're short on fun indoor activities is a great idea. Perfect for rainy weather, or whenever you're forced to stay inside, simple games like 'Uno' or 'Connect Four' are fun, engaging and mood-boosting. Organising a games afternoon is a fantastic way to chew through the tedium of a rainy day and a great way to get the most out of your indoor family activities. To make the most out of your family games day, make sure that each game that follows on is slightly different from the one before it.
For example, if you're going to all enjoy a game of chess, make sure you follow up with something like twister or charades so everyone's brains stay active and fresh. If you just do five straight board games in a row, you're going to tear each other's face off before you can even get to who is the hungriest hippo. Looking for things to do with kids at home doesn't have to be a particularly difficult feat, and a games day is a great way to mix up the tedium of the festive season.

However you choose to spend your time, our live classes online are a great addition to your list of indoor family activities common next time you're all stuck inside for an extended period. Whether it's building a blanket fort or growing a garden to redecorate the living room, our online classes for kids are a fantastic way of keeping them busy next time you're stuck indoors.
6. Indoor activities that will have them in stitches
Although this may seem tedious at first, learning to stitch, sew and knit is a fun way to pass the time and a particularly useful craft to learn when chasing fun things to do at home with kids. Although knitting is normally reserved for the older generation, there are plenty of ways to make knitting and stitching exciting for kids. Our live-streamed online classes for kids offer you and your little ones a chance to master several different types of knitting styles and make something amazing in the process. With a growing list of rainy day activities for kids, your child can learn all the intricate knots and ties required to become a macrame master. This is perfect for the little ones as macrame requires no knitting needles, so you can ensure your craft session doesn't descend into an all-out sword fight. If you're looking for things to do with kids at home that are slightly older, our punch needle embroidery workshop offers a little bit more of a challenge. Punch needle embroidery is much faster than standard knitting and has more flexibility when it comes to creating your own unique designs, colours and styles. Nearly every house has a sewing kit, but even if you don't, our DIY craft kits will ensure that you'll have all the tools necessary! And of course, we'll send them straight to your door.
Fun Outdoor Activities For Kids
7. Ditch the screen and learn to skate
Having trouble getting your little rascals off the Playstation and out into the real world? Take your kids along to an outdoor class on Manly's iconic waterfront and watch them learn how to skateboard like a pro! The talented team at Henrietta Skate is passionate about getting kids onto the pavement for a safe and exciting skating session that will have them nailing the basics in just one hour. With safety protective gear and boards provided, it's the perfect way to learn how to skateboard for beginners. They'll learn how to push, turn, tick tack and even do a trick or two that they can perfect when they get home. What's more, parental accompaniment isn't required, so you can grab a coffee, find a spot in the sun and watch your little ones' faces light up as they learn something new. The perfect combination of fun and physical activity, it's no wonder skateboarding lessons are one of our most popular school holiday activities for kids!
8. Make something sweet at a kids chocolate workshop
Can you think of anywhere your little one would rather spend the Sydney school holidays than at a chocolate factory? Kimberley Chocolates offers a two-hour kids workshop, which includes a brief chocolate history lesson and a chocolate making session! Spend a few hours learning how to make DIY chocolate truffles and flavour-filled sweets from scratch and take home your bounty to feast on! Heck, you could even watch Willy Wonka will nibbling on your own handmade chocolates. If the private workshop isn't for you, spend some quality time together learning how to make chocolate truffles at a group workshop that is suitable for kids 8 years and over (with adult accompaniment). 
9. Go green with DIY beeswax wraps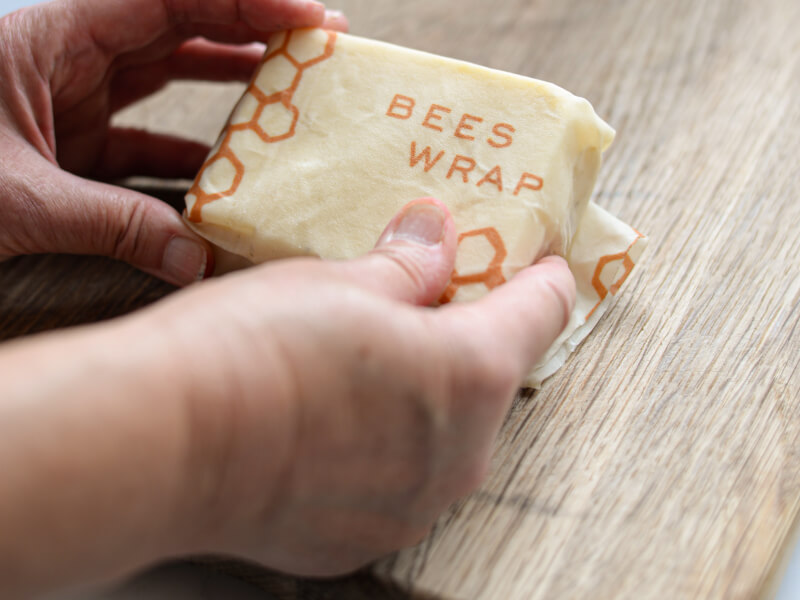 Getting your kids to think in a sustainable, planet-friendly way is incredibly important given the current state of the world. Thankfully, we have plenty of online classes that are as eco-friendly as they are exciting! In Kirsty's fun online workshop, kids aged 10 and over can learn to make DIY beeswax wraps from scratch while discovering more about sustainable living. If you're looking for indoor activities for kids who love to get creative and try something new, making beeswax wraps from home is an amazing way to pass the time. What's more, they'll be so proud of their eco-friendly creations that they'll be inspired to make more cling-wrap alternatives after the class.
10. Kids holiday art and craft workshops
If you're after art and craft classes for kids these school holidays, look no further than ARTea Art School's curated collection of colourful and fun art classes for kids. Covering everything from Halloween art to DIY pottery pets, these hands-on art classes for kids make perfect school holiday activities for children who love to get messy with paint, clay and even cooking. With plenty of both live-streaming classes on offer, you and your little ones can join in from anywhere in Greater Sydney! 
11. Beginner's macrame classes
Stuck at home these school holidays? There's no better class to try than our DIY Macrame Rainbow workshop! Perfect for little ones who love to create, macrame is a simple yet satisfying craft that relies on the age-old art of knot-tying to create a variety of intricate shapes and designs. With most of the necessary materials and resources delivered to your door in the form of a craft kit, this online class is a great way to make the most out of your indoor activities! You'll just need to pick up a glue gun from Bunnings, or your local craft store. 
12. Make tasty treats at a kids cooking class
There are two distinct positives when it comes to booking your child in for a kids cooking class these school holidays: you avoid the mess in the kitchen, and they can have some fun and meet some new friends. Aleth Doat will teach your child the art of cooking using delicious French recipes and they'll leave with takeaway boxes of baguettes and madeleines. Can't attend in person due? Why not learn to make DIY Gnocchi at home? This online class is streamed live from the chef's kitchen, meaning you and your little ones will learn how to make gnocchi al pomodoro under the guidance of a pro without leaving home.
13. Make your own comic book at home
If you're chasing fun activities for kids at home, our live classes online will help your little ones design and craft their own comic book! This class is perfect for children between the ages of 6 - 10 who want to let their imagination run rampant these school holidays! All you'll need for this immersive class is pencils, paper and mediums of colour (textas, pencils, paints etc.) so your little ones can create their own colourful hallmark moment from the living room.
14. Kids fluid art workshop
The only things better than painting for kids is fluid art classes for kids. It requires almost no complicated techniques, almost always looks good, and is all about experimentation which means they can totally relax and get creative learning how to mix paint and make beautiful artworks.
15. Mobile terrarium making workshop
For school holiday activities with a twist book in a group terrarium making workshop with your little ones and a group of friends. Fionna of Mulberry Tree will come to you with all the materials and in just an hour and a half, your child will get creative and build your own terrarium.
16. Fairy and dinosaur garden workshop
Who needs a structured school holiday program when you can book your kids in for two hours of fairy or dinosaur garden making fun! Pamela Woods will teach how to grow plants and build tiny models in a terracotta pot. At the end of the workshop, the kids will have a living garden to take home and care for. 
17. Natural skincare making school holiday workshop
If you have no idea what to do with your teenager these school holidays why not book them in for a natural skincare making workshop with Sage Cosmetic Coaching. They'll have some fun learning how to DIY their own skincare and leave with a clay mask, body scrub, lip balm, and moisturising cream


Suggested workshops - Virtual with Kits