Dive into our range of engaging kid-friendly activities in Sydney that will make your child smile from ear to ear! Beat the boredom these school holidays and switch it for some creative fun with one of our hands-on workshops in and around Sydney.
Give your kids the chance to discover and learn about something new, in an engaging and entertaining way—kids learn best when they're enjoying themselves after all! Our collection of creative workshops are a great way to spark their interest in topics ranging from pottery to painting while making it all seem like playtime. Come along with your child and make it an unforgettable bonding experience.
The best part? You can redeem your NSW Creative Kids vouchers with up to $100 available per child! Read on to find the perfect Sydney school holiday activities for your child in 2023.
Your son or daughter can try their hand at creating a little garden in a jar (a terrarium), or little Japanese-style moss balls (Kokedama), while learning about plants and their ecosystems. They'll love designing their own landscape, and choosing exactly which pebbles and plants (and even little animal figurines) to use. Plus, they will get to take home a terrarium or kokedama to continue caring for at home, which is why these Sydney workshops are one of the best indoor activities for kids!
Bring out your child's creative flair with painting classes that'll teach them the fundamentals of colour mixing, perspective and brush strokes. They can even learn the traditional Japanese art of Sumi-e painting, or paint a landscape onto fabric. Who knows, you might have the next Monet in your family!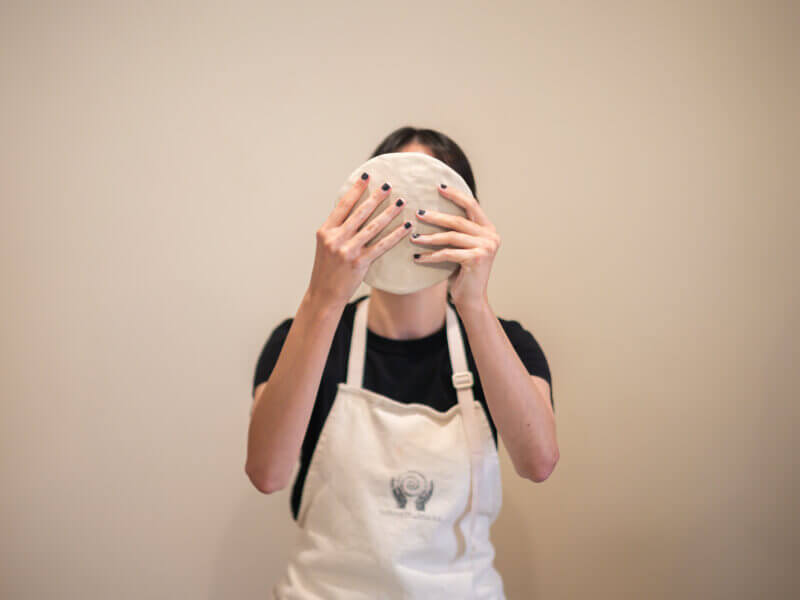 If your kids love hands-on activities, you can't go past pottery classes for kids. Working with clay is a great way to express creativity and hone manual dexterity skills. Your kid will get to make their own clay creation from scratch, which they can then personalise by adding various details and patterns. They'll learn about different materials and techniques while enjoying seeing their one-of-a-kind masterpiece take shape during these Sydney pottery classes!
Stitch something original with sewing classes
Sewing isn't just for adults anymore! Kids can learn to stitch too—many find it to be therapeutic and satisfying—while getting creative with colour combinations, fabrics and embellishments. Perfect for kids of any age (including those as young as six years old), they'll come away from this workshop with new skills and perhaps their new favourite hobby.
If your child loves playing around with your family camera, why not take it a step further and enrol them in a photography class? They'll learn the basics of photography and get to take home some beautiful photos they've taken themselves. It's an activity that'll help them appreciate the world around them in a different way!
Make the most of your Creative Kids vouchers at macramé classes in Sydney! Macramé is a great way to foster a child's creativity and manual dexterity. Plus, they can make something cool that they can take home and hang in their bedroom! Kids will learn the basic knots of macramé, as well as more complex techniques such as fringing. Who knows—they might even start a business selling their handmade creations one day!
Utilise your NSW Creative Kids vouchers with floristry classes for kids! They'll get to learn about different floral varieties and practice the basics of flower arranging. Plus, they'll be able to take home their own creative bouquet, flower crown or table centrepiece. It's a great way to explore their artistic side while having fun at the same time! It's no wonder these fragrant classes are one of our most popular Sydney school holiday activities.
Mould polymer clay into statement jewellery pieces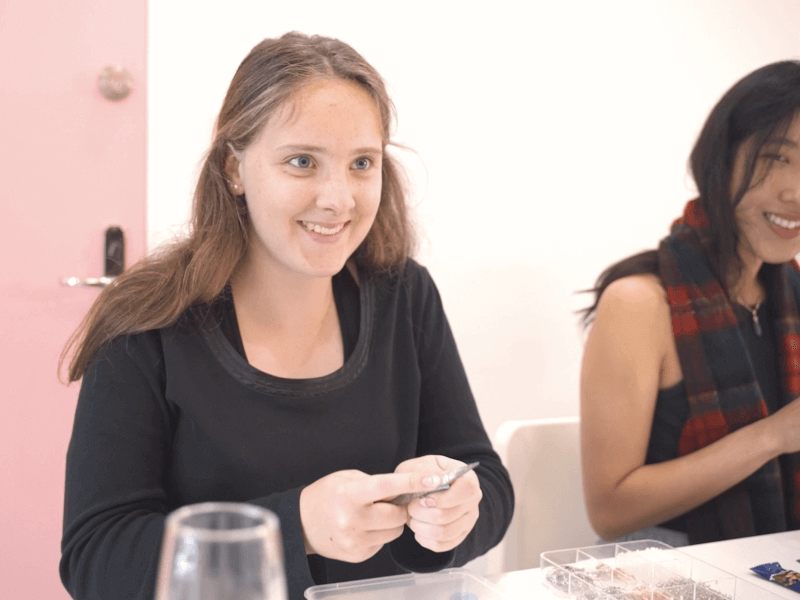 Designed with both fun and learning in mind, our unique polymer clay jewellery classes in Sydney give kids the chance to express themselves through a one-of-a-kind creation. They can learn how to mix and mould the clay into shapes, colours and patterns that are all their own. Plus, they can wear it afterwards—the perfect way to show off their artistic abilities!
How to redeem creative vouchers
Ready to redeem your Creative Kids vouchers in Sydney? All you need is the voucher number and from there, we'll issue you with ClassBento credit that's valid for up to three years on kid-friendly experiences. Vouchers can be redeemed for classes listed here.
All of our Sydney workshops are taught by local and passionate makers and are available at convenient times during the school holidays (or you can request custom times). Go to their venues (which could be a florist, a real chocolate factory or a cosy ceramics studio) and really immerse yourselves, or ask the teacher to come to you, and enjoy in the comfort of your own home!
So, forget about boredom this holiday break—these are just some of the Sydney school holiday activities you can redeem with Creative Kids vouchers. Sign up for one of our workshops today, and give your kids an unforgettable experience this 2023 school holidays!
Gift a unique experience
Pick a fun experience for them, or let them choose from our thousands of creative classes and kits.
Valid for 3 years.
card_giftcard Get a gift card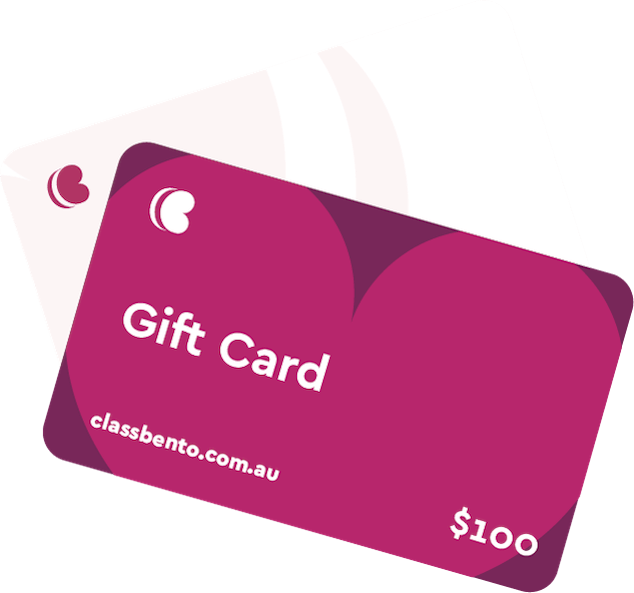 Suggested workshops in Sydney