Racking your brain for romantic date night ideas? Look no further than these couples cooking classes in Melbourne! Perfect for couples who want to try something new together or are keen to break out of their rut during the week, cooking classes are a surefire way to make your date nights ultra special with your lover.
Once you've gone to a couples cooking class in Melbourne, you'll discover a passion for cooking together in the kitchen as it helps you reconnect with your partner and enjoy preparing simple, delicious meals at home. You might want to try hand-rolling fresh pasta in an Italian cooking class or create soul-warming Indian dishes in a vegan cooking class. No matter what you pick, you will soon realise why signing up for Melbourne couples cooking classes is the perfect way to spend your date nights.
Become more confident in the kitchen together
Have you always wanted to learn cooking but don't know where to start? Couples cooking classes Melbourne is the perfect place to begin your culinary journey today. Designed for beginners and budding chefs of all levels, you can come ready and willing to learn how to cook from professionals. Whether you have some experience under your belt or are cooking for the first time, you can come along to these cooking classes for beginners and discover how easy cooking together with your date can be!
If you're after exciting date ideas, explore your local neighbourhood in Melbourne and feast on some burrata cheese and wine, learn to cook flavoursome Mexican dishes or travel to Japan by learning how to make sushi!
Cooking classes help you escape the mid-week blues
Reignite the spark back into your relationship and head to unique couples cooking classes in Melbourne! These hands-on workshops are the best way to make date nights special and shake up your routine. Break out of the rut of eating take out and watching TV and instead get a chance to cook quality food you love. The best part? You'll get to taste your delicious creations at the end and feel proud of what you made together. There are plenty of Melbourne activities that are perfect for date night but cooking should be at the top of your list!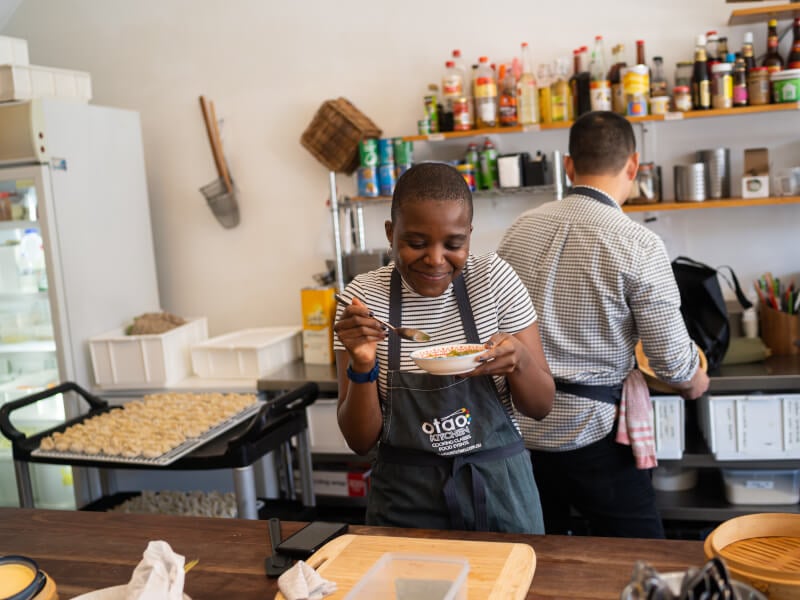 Enjoy cooking simple, delicious meals at home
With the demands of modern life, it can be hard to find time to cook delicious meals at home. But with these cooking classes, you can! Learning to cook has never been easier when you are led by local Melbourne chefs who will teach you how to prepare authentic dishes that will leave you feeling nourished and full. Get your hands messy with flour and enjoy the making process, whether you're cooking woodfired pizza, homemade ramen or a mouth-watering Spanish paella.
These hands-on workshops also make it easy to learn new skills and easy recipes to replicate at home. So come along to a couples cooking class, don your apron and start cooking mouth watering meals together!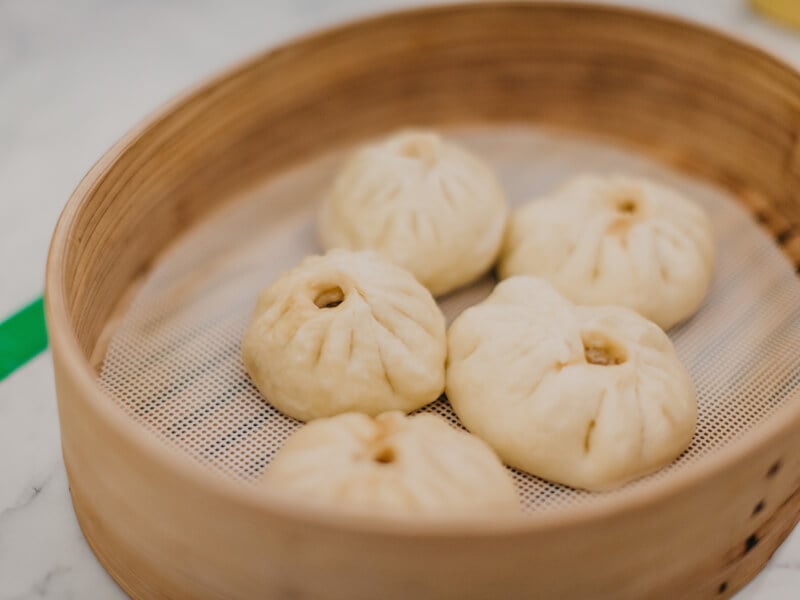 Indulge your tastebuds side-by-side with handmade chocolate
Is chocolate the way to your heart? Head to a French cooking class this weekend and make handmade chocolate from scratch. In this chocolate making workshop, you can learn how to temper chocolate, make your own ganache and mould chocolate into red hearts! By the end, you can relax with your date, taste the delicious chocolate creations you made and take it home with you for a special treat.
Melbourne cooking workshops also make for great first date night ideas. Avoid the awkwardness and lulls in conversation but get to know them better over some truffle chocolate and almond clusters with sea salt drizzle. Bon appetit!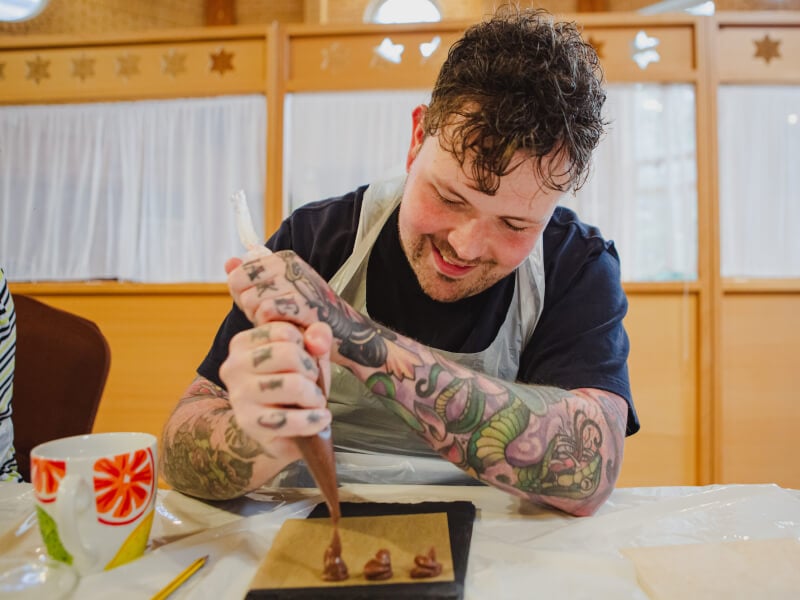 Cooking together helps you connect on a new level
If you're looking for things to do in Melbourne this weekend, couples cooking classes have got you covered! Cooking a meal together is one of the best ways to connect with each other. After all, those that cook together stay together! There's nothing better than being in the kitchen and working as a team to create a delicious meal. Cutting, frying, stirring, laughter and dancing to music - these shared moments help strengthen your bond and bring you closer.
Learn to make DIY dumplings together in this fun dumpling making class in Abbotsford. Guided by Otao Kitchen, you will learn everything from making the dough to creating delicious dumpling fillings. With no experience required, these cooking lessons are beginner-friendly and provide plenty of quality time with one another.
Travel the world and enjoy culinary experiences together
Embark on a culinary journey around the world without ever leaving Melbourne! Cooking classes are a great way to learn about a variety of different cuisines and cultures through their food. Make a delicious bowl of ramen in a Japanese cooking class, learn to cook green curry chicken in a Thai cooking class or get a taste of European summer at an Italian cooking class! There are so many couples cooking classes that will satisfy your inner cravings and wanderlust.
At culinary schools in Melbourne, you can also learn about your partner's culture and get a deeper understanding of their way of life through cooking and eating their food. You can even enjoy a unique cooking experience of bringing your parents along for a double date as they can share the rich history behind the dish.
Learn how to save money and meal prep
Searching for the best Melbourne workshops for date night? Turn on the stove, put on your chef's hat and learn cooking with friendly and experienced teachers. They can guide you step-by-step through making your own meals from scratch and the best tips to source fresh, local ingredients from the store. This way, you will have the confidence to prepare simple, satisfying meals every week.
Check out this sourdough basics baking class in Collingwood, where you'll be introduced to sourdough starter, how to ferment it and store it safely for baking your bread at home. No wonder cooking classes in Melbourne make date night easy and help you save money together too!
Surprise each other by cooking their favourite meal
What's better than sharing your favourite meal with your partner? To take things up a notch, why not recreate it for them for anniversary gift ideas or Valentine's Day? Sign up for a cooking class and learn how to cook their favourite dish, whether it's a Greek feast, a dumpling party or a flavoursome Spanish paella and sangria.
Alternatively, sign up for couples cooking classes in Melbourne and surprise them with a special pizza making class or pasta making class. These are the perfect experience gifts that celebrate your loved one in a meaningful way. No need to worry about getting gifts for her when you can bring your date to a wide selection of Melbourne cooking classes today!
Cooking workshops in Melbourne