If you love nothing more than experiencing the flavours, smells, and tastes of diverse, then add cooking classes in Australia to the top of your must-do list. Led by some of the best regional chefs, these culinary schools mean serious business, letting you learn the art of vibrant international cooking in a way that satiates your hunger and tantalises your tastebuds. If you're looking for top activities to do in Sydney, Melbourne or Brisbane, these cooking classes make excellent date night ideas, team building activities, and even birthday party ideas.
Throw a little spice into the mix as you improve your dinner party repertoire with cooking lessons from the area's best chefs. With so many ways to learn cooking right on your doorstep, you'll no longer feel a sense of sad wanderlust as you scroll through social media desperately wishing you were elsewhere. Each of these cooking classes will immerse you in the culture of your choice by way of different ingredients, helping you to embark on a new adventure from your home city.
Take a pizza making class and wow your friends with your newfound knowledge of pasta dough, or discover the art of blending spices at a Thai cooking class. You'll discover a whole new appreciation for combining the freshest ingredients in dynamic, flavoursome ways, developing your confidence in the kitchen as you craft mouth-watering recipes that tick all the right boxes.
Why not treat your nearest and dearest to cooking classes, too? These workshops make great gift experiences for your loved ones wherever they're based in Oz, from Canberra to Perth.
If you've got a budding cook in the family, consider treating them to cooking classes for teens, and help a beginner chef develop their knowledge and experience in the kitchen. Plus, cooking classes make fantastic indoor activities no matter the weather, so they're a tried-and-tested way to keep the kids entertained while teaching them new skills too.
There's a whole smorgasbord of cooking classes in Australia to choose from. Vegan cooking classes will have you learning how to whip plant-based items into a wholesome meal, while a Japanese cooking class will expose you to non-Western ways of working with food. Whatever your personal culinary preference, we reckon some of the cooking classes we list below will score top marks for the tastiest morsels.
Learn the classics with Italian cooking classes
Between the rolling Tuscan hills and sparkling Sicilian seas, Italy is a serious destination of choice for travel lovers, and the food is amongst the most iconic on the planet. After all, who doesn't love a steaming bowl of fresh pasta or a salad made from just-off-the-field produce? At Italian culinary schools, you'll learn cooking under masters of this cuisine, getting a taste of the finest pasta, pizza, and antipasti around.
At a pizza or pasta making class, you'll learn all about how to toss and work different doughs to your advantage, discovering why particular kinds of flour work best for these champions of Italian cuisine. As you gain confidence in the kitchen, you can experiment with more diverse flavour profiles, creating unique twists on signature dishes and really making the most of these cooking classes.
If you're looking for cooking classes for beginners, opting for Italian cuisine is a top choice. You'll discover that it's all about using the freshest produce possible to create delicious meals, and your expert teacher will provide comprehensive instructions to guide you through the process. Don't worry if you can't reach the cooking classes available in your city – we've also got plenty of online cooking classes prepared, with DIY cooking kits ready for delivery to your door.
Take in Thai aromas and engage your senses
If blending spices, favouring fragrances, and preparing pungent dishes is your thing, a Thai cooking class is for you. Sure, there's a lot to be said for grabbing a Thai takeaway, but wouldn't you rather craft hot-off-the-stove dishes from premium ingredients and super fresh produce? At a Thai cooking class, you'll learn all about how to craft traditional South-East Asian cuisine, making dishes as varied as Tom Yum soup and crispy spring rolls through to authentic noodle dishes.
The menu will vary with these cooking classes, but you can be sure they're amongst the best things to do in Sydney and Brisbane this weekend for travel-mad cooks. You'll get a taste of Asia without even leaving the confines of your city, and can make the most of these sociable workshops, learning more about the history and culture of Thai food. Ask any questions that you have and finesse your culinary skills – you'll improve your Thai cooking techniques and be able to chat with like-minded enthusiasts in the process.
Spice up your life with Indian cooking classes
Say farewell to pre-packaged spice sachets as you learn how to crush, macerate, and pulverize spices to pack a serious punch in your next meal. Learn all about blending spices that complement each other – from cumin and cardamon through to fresh turmeric and garam masala. Prepare delicious curries and mouth-watering side dishes at these cooking classes, ready to wow your friends at your next dinner party.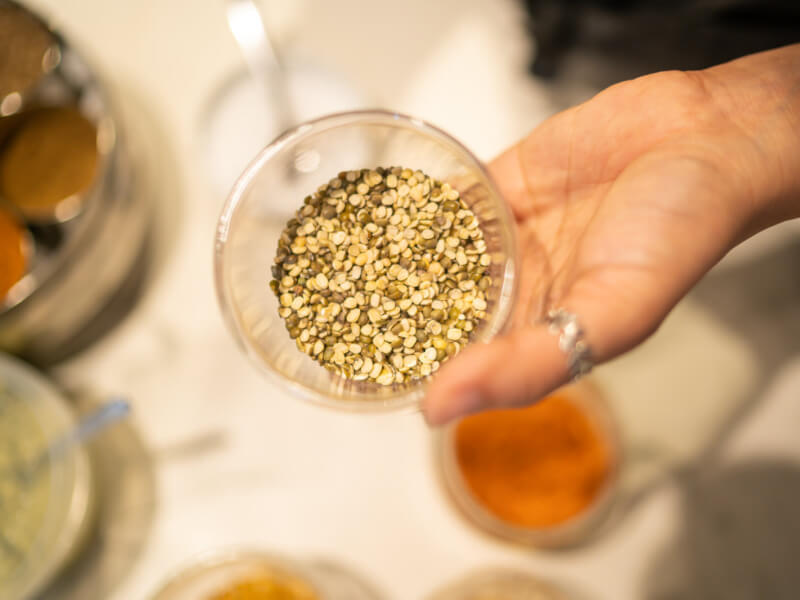 Plus, if you're looking for fun Melbourne, Adelaide, or Hobart group activities, Indian cooking classes are a fantastic way to get social. Grab your friends or invite your family to cooking classes that will have you experimenting with new flavour profiles in a sociable, creative environment. You'll make memories to last a lifetime and can even introduce an element of friendly competition to the mix as you discover how to work your ingredients into authentic Indian dishes.
You don't have to be a professional chef to make the most of Australian cooking classes. From organising unique date ideas to finding things to do on a rainy day, cooking classes are a great way to learn how to elevate your mealtimes. From Canberra to The Gold Coast, learn to cook at renowned culinary schools and develop skills that will last you a lifetime.
Want to know more? Check out Australia's most popular cooking lessons here.