Make the Christmas shopping list a lot easier to follow with these experience gifts for couples in Sydney! Whether your favourite pair would like to learn how to cook up a storm or dip their hands into DIY terrarium making — these Sydney experiences are a great way to get them out of their comfort zone and into a creative space this festive season.
From chocolate making to cocktail shaking, these Christmas gift ideas are perfect for every type of couple and the best way to get them excited and motivated to try something new. Not exactly sure which of our Sydney activities suits them best? Purchase an experience gift card and leave that choice up to them.
Read on to discover our best Christmas gifts for couples in Sydney for 2023!
Why experience gifts?
Constantly searching for unique Christmas gift ideas during the holiday season? Whether you're shopping for your mum and dad, your aunt and uncle, your grandparents or your sibling and their new partner, our experiences for couples are sure to ignite creativity and delight long after the festivities are over.
1. Learn how to cook up a storm at a cooking class

They say that the way to someone's heart is through the stomach… A cooking class is a great opportunity for couples to flex their culinary skills while enjoying some delicious homemade treats together.
A chance for the happy couple to recreate that loved-up scene from Ghost while learning the basics of pottery. Plus, they'll each get to take home a handmade decorative bowl, teapot or vase to remember your gift by.
3. Make scent-sational fragrances at a perfume class
Where couples can learn all about the sense of smell and its intimate connection with our emotions and memory, then blend their own signature scents together. How sweet!

After being introduced to washes, layers and various paint application methods, couples can then create their very own masterpieces to take home as mementos of both their day and your Christmas present!
Not only will a cocktail making class teach couples how to make a damn good martini or how to put a new twist on a margarita, but it'll also have them shaking while pouring some seriously delicious beverages. These Sydney workshops are also perfect if your couple has been searching for unique date night ideas in Sydney.
Your gift-receiving couple can get better acquainted with their fancy DSLR cameras and each other at the same time, with Sydney's beautiful city skyline as the backdrop. A night under the stars = romance at its best.
Can't decide which workshop to book for the lucky couple? No worries — we get it! Simply choose how much money you would like to spend and we can send out a lovely little gift card. Alternatively, you can get a voucher emailed to you as a nice, easy-to-print PDF (perfect for those last-minute purchases!).
The best part? Our workshops take place all over Sydney every day of the week, AM to PM, so your recipients will be able to find a class that is both local and that suits their busy schedules without any fuss.
By purchasing a workshop as a gift, you will be supporting a local small business or artist. Plus, one dollar from each booking gets donated to Dementia Australia — 'tis the season of giving
Gift a unique experience
Pick a fun experience for them, or let them choose from our thousands of creative classes and kits.
Valid for 3 years.
card_giftcard Get a gift card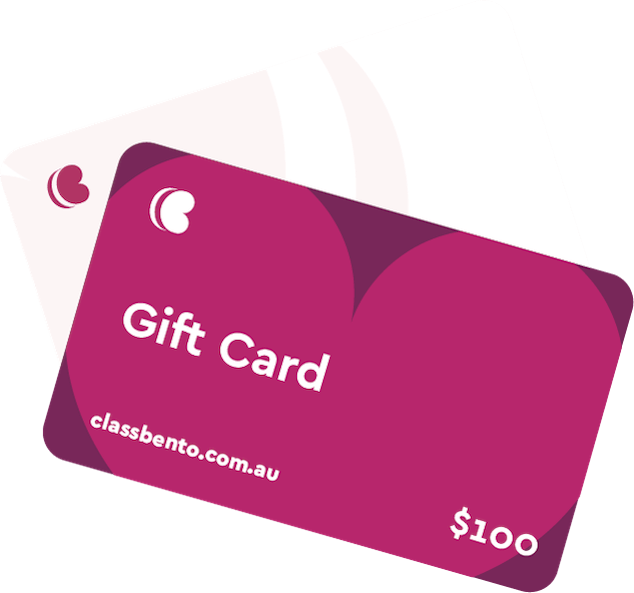 Suggested workshops in Sydney