There's no better excuse to spend more quality time together than on Valentine's Day! Our Valentine's gift experiences for couples will not only bring you closer together, but you'll also have long-lasting memories you'll be able to look back on forever.
Although many couples have spent more time than ever together since the pandemic started, how many have actually spent quality time together? With a lot of time spent working from home or sitting in front of the TV, there's not a better opportunity than to rekindle that relationship than on Valentine's Day.
How do you find the motivation to step out of your comfort zone and try new experiences? Let us help you find not only the best Valentine's gift experiences but new hobbies too. While our unique art classes in Australia are designed for beginners to simply have fun, we aim to help ignite a spark from within, a passion which might lead to wanting to turn that class into a newfound hobby.
And, as people are becoming more aware of looking after their mental health and wellness, hobbies are on the rise with Australians. We know only too well how impactful hobbies are and how they help you spend quality time doing things you really love, helping you to lead a happier and healthier lifestyle.
We'll help you find some incredible Valentines gift experiences for couples which every couple in Australia will love. Step out of your comfort zone and bring out your creative side. You never know, you might end up loving a newfound skill you picked up from a Valentine's Day gift!
Valentine's gift experiences for couples in Sydney
With so many Valentines gift experiences for couples in Sydney to consider, our most popular classes provide something for everyone.
Do you find that one of you spends more time in the kitchen than the other in your relationship? Or maybe you both don't spend enough time cooking your own meals. We know it can be a struggle to come up with new and healthy recipes which is why our Dumpling Class is so popular. Re-ignite that spark and enjoy cooking together as a team. This class won't only give you both the confidence to go home and cook together more often, you'll have loads of fun meeting like-minded couples in your local area too.
If you'd prefer to spend more quality time together doing something slightly different, our Cocktail Lunch is the perfect opportunity to sit back and learn how to make your favourite cocktails, followed by a two-course lunch! Doesn't get much better right?
Valentine's gift experiences for couples in Melbourne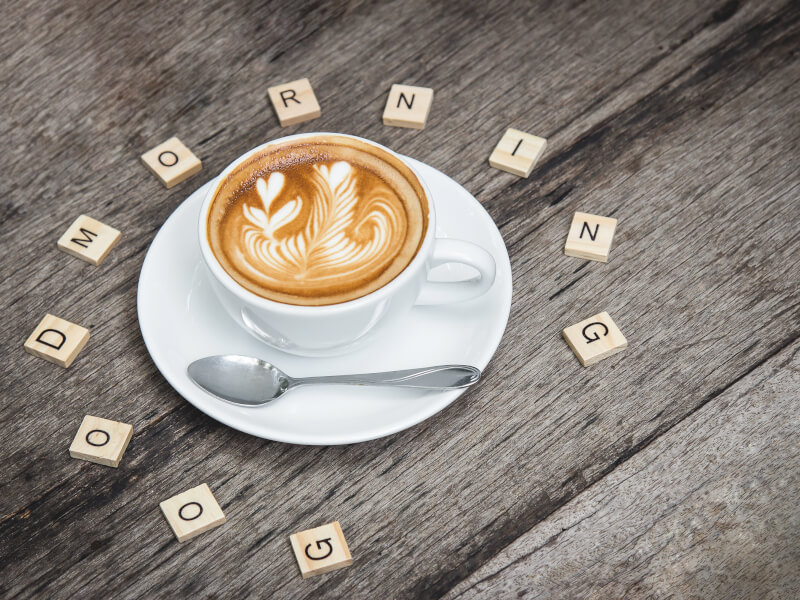 When it comes to finding the best Valentines presents for couples in Melbourne, we've got some fun and quirky experiences you'll love!
If you feel like you need to have a laugh together, you can't go wrong with a Paint and Sip Class: Painting Partners! That's right, learn how to paint your other half in a fun and easy-going class whilst sipping on a glass of wine on the other hand. You'll both be in hysterics once this class is over!
If the idea of painting each other's portrait doesn't float your boat, why not try a Latte Art Class. We've all admired the beautiful shapes and designs lovingly created when we get our morning coffee, now you and your partner can learn how to make each other beautiful designs each morning. Imagine what a joy it will be to wake up each day and be given a gorgeous cup of coffee with a beautiful pattern designed and made with love by your partner?

Valentine's gift experiences for couples in Brisbane
In Brisbane, you won't find a more romantic Valentines gift idea than a French Cooking Class! If you're sick of slaving away in the kitchen and need some new ideas, we recommend learning to work together as a team in the kitchen to avoid any future arguments about who is cooking tonight! Speak the language of love and enjoy each other's company as you learn to make a three-course meal with other like-minded couples.
If cooking isn't your thing, try a terrarium making class in Brisbane instead. We've all wondered how terrariums are made, but with the right guidance and tools, you could make your own! Terrarium classes are the perfect way to bring couples together because you'll be stepping out of your comfort zone. No experience is necessary as you'll be able to enjoy learning brand new skills in building your very own unique jungles to put proudly in your home.

Valentine's gift experiences for couples in Canberra
Looking for new and exciting date ideas in Canberra? Our Valentines gift experiences of couples are endless! Missing the idea of travel? Why not book a Travel Photography Workshop? You'll be taken around some of the best backdrops in Canberra to get creative with your photography skills. Explore new things to do in Canberra together and you could create a passion for photography by upping your skills in time for your next holiday together.
Looking for something else? Why not try a Seafood BBQ class together? Whilst having a BBQ is a staple for many Australians, learning how to properly cook on it is another matter. Become a team and learn how to use your BBQ together so that cooking doesn't become a chore but more of a joy to do together each night.
While there are many Valentine's gift experiences for couples to choose from, we hope we have inspired you to see this Valentines as spending more quality time together going forward.