Have you always wanted to learn how to draw but aren't sure where to start? With these unique drawing classes in Sydney, you'll gain confidence and skills from passionate, local artists and illustrators, excited to share their love of sketching with you! Whether you are interested in trying digital art, life drawing or even anatomy drawing, with these things to do in Sydney you'll be able to transform a blank canvas into a stunning masterpiece.
Drawing classes for beginners are designed with every kind of artist in mind, so that if you try a private workshop with your besties for a birthday party or hens party, or get creative with your colleagues for team bonding, everyone in your group will feel confident about expressing themselves. There are life drawing lessons, perfect for classy hens party ideas in Sydney and more casual, mindful workshops like mandala drawing or cartoon illustrations, that make for excellent team building activities.
These Sydney workshops also make for very thoughtful and unique experience gift ideas that are sure to exceed your partner or loved one's expectations! Spark romance in your relationship with a flirty life drawing class or surprise Mum and Dad with Mother's Day and Father's Day gift ideas like a floral drawing course or a portraiture class.
If your mind is already brimming with ideas then check out these five unique drawing classes in Sydney where you can let your imagination run wild!
Bring characters to life at an illustration class
Whether you're more interested in the digital art space or prefer putting pencil to paper, this versatile illustration class with Sydney illustrator Fiona Chan is a great opportunity for beginners and more skilled artists alike to learn illustration drawing skills and feel more confident in their art. Classes are kept small so that your talented teacher can give everyone plenty of attention and advice and help you to create a stunning masterpiece or finish off a DIY project you've been working on for a while.
These interactive classes are also kid-friendly, so if you have a talented young illustrator in the family then a drawing lesson with Fiona might be the ultimate gift idea to help their confidence grow. Drawing classes for kids are also a great way to keep your little one's mind active over the school holidays as they socialise with other like-minded creators!
Create mindful mandala art
There's nothing more relaxing than taking time out of your busy schedule to focus on creating beautiful mandala art. The repetitive and intricate nature of drawing mandalas open your mind and body to mindfulness and help you to experience complete calm as you create. Try out this mesmerising mandala art class for beginners with self-taught artist Akanksha Kaushik, and feel your stress and worries completely melt away.
If you and your colleagues have been feeling bogged down lately and are looking for a creative release, then try mandala art for your next team building activity in Sydney. Not only will everyone get to rediscover their inner peace and leave work-related stress at the door, but each team member will take home their very own unique and personalised mandala to admire or even display in their home office!
Learn digital drawing and create sacred geometry symbols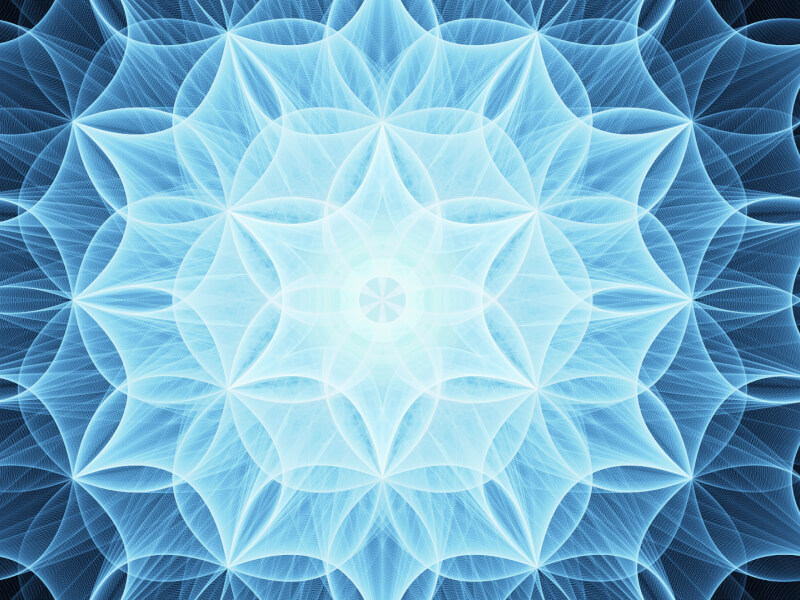 As far as unique Sydney experiences go, this sacred geometry workshop with transpersonal art therapist and art teacher Leah Robinson truly comes out on top! Held within a small and intimate group setting, groups of four can relax into the beautiful and uplifting process of creating gorgeous sacred geometry art, before returning home with a free, full-colour print of their designs. With her experience and background in the spiritual and healing nature of art, Leah will take you on an intuitive journey as she shows you how to use digital software for your creations.
Simply bring your own laptop and an openness to discover more about yourself. Perfect if you've been looking for unique date ideas or mindful experiences for you and a few close friends, this sacred geometry workshop is a wonderful opportunity to look within and make something meaningful that you can cherish forever.
Capture the human form on your page with life drawing
One of the best ways to learn how to draw is by having an experienced model sit in front of you and change their pose as you sketch their every detail. Join this life drawing workshop in Rozelle with long-time artist and sculptor Kassandra Bossell and discover how to interpret the nude human form from different angles. You'll investigate aspects like form, line and expression and experiment with a mixture of techniques to create something truly amazing.
Great for relaxing hens party ideas or unique date night ideas in Sydney for you and your partner, you'll not only return home with a stunning life drawing but also new attention to detail that every artist needs.
Get up close and personal with an anatomy drawing class
On the search for something a little more cheeky and detailed? This 'genartls' art class with certified sex coach Georgia Grace is all about rediscovering our more hidden aspects and learning how to become more comfortable with them. As you learn how to draw abstract genital anatomy art, learn more about pleasure in a totally open, normal and real way that you've likely never experienced before!
This unique drawing class at Work-Shop in Redfern is ideal if you want to find out more about your physical anatomy in a casual, stress-free environment. Take out the awkwardness sometimes associated with these conversations by focusing on the artwork in front of you and letting yourself get creative with real science. Before you know it, you'll have a unique masterpiece to admire as well as the knowledge and understanding of all the important things they don't teach you in sex education at school.
Whether it's creating digital art with intuitive software, creating your own illustrations or mandala art or learning how to draw details of the human body, these unique drawing classes in Sydney are guaranteed to get you feeling creative, confident and actually excited about sketching!
Looking for more inspiration on what to draw? Check out how you can learn to draw something you love with these Sydney activities!
Drawing workshops in Sydney