It's not uncommon to draw a blank when trying to think of beautiful birthday ideas for your girlfriend in Melbourne. A quick online search for some inspiration will probably only leave you overwhelmed instead of inspired. The most common (and great) reason for that being, your girlfriend or wife has probably received so many wonderful gifts throughout her life and celebrated her birthday in many different ways, that finding fresh and unique birthday ideas in Melbourne is like looking for a four-leaf clover. If anyone's going to find the perfect gifts for her though, it's going to be you!
As her partner, you have probably witnessed her interests and hobbies evolve over time. Perhaps she jumped on the bandwagon of fleeting trends like Candy Crush or fidget spinners. These momentary fads come and go, but there are always the trends that stick. Maybe the resurgence of macrame has seen her cover every living space with boho knotted hangings or the rise of Instagram has sparked her passion for photography. Whatever it is that interests her, her passions and focus have likely changed over time. Accentuate that current interest or hobby in a birthday party or gift for your girlfriend and not only will it show that you pay attention (winning you brownie points), it will also be impossible for her not to have the best birthday ever.
To help you out, we've collated popular interests for all kinds of women, to ensure your girlfriend's birthday experiences are sorted for years to come!

Birthday experiences for the beauty-obsessed
Ladies and their beauty products go together like coffee and doughnuts. This relationship has literally existed for centuries, but there have been some major changes in the beauty industry in the last few years. Many women are making the switch to natural, organic and cruelty-free products because they're better for the environment and for their skin. You've probably bought your girlfriend beauty products in the past, but if the world of natural skin products sounds puzzling to you, why not let your girlfriend make her own?
A DIY organic skincare workshop is perfect if you're looking for either birthday party ideas or birthday gift experiences, and it will allow your girlfriend to completely customise her own beauty products. Plus she will learn lifelong skills to continue to recreate these at home. If she's perfume-obsessed, you might want to consider a beginner's essential oils and fragrance workshop as a gift for her. You can even tag along and pick each other's forever scents.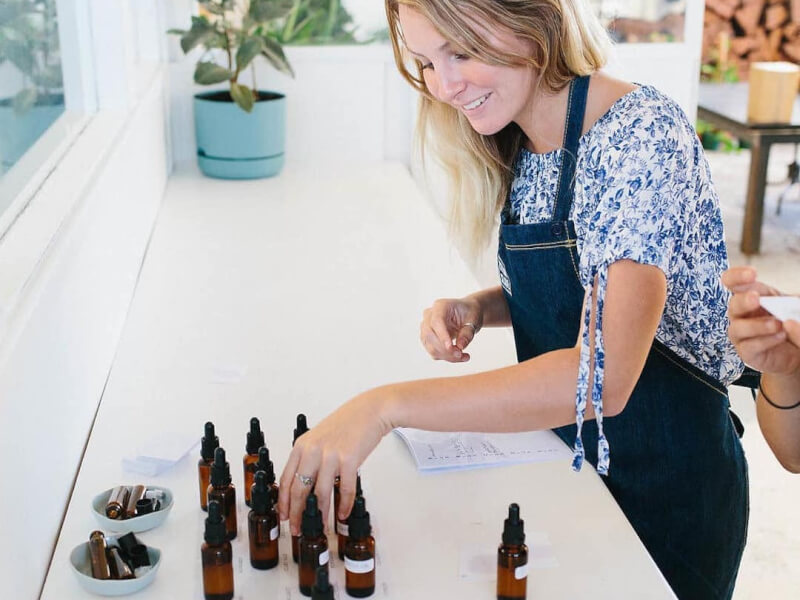 Birthday experiences for the sustainable woman
The sustainability revolution is certainly underway and if your girlfriend never goes anywhere without a reusable shopping bag or has switched your plastic toothbrush out for a bamboo one, she's definitely backing the movement.
To celebrate her passion for sustainability, try and be kinder to the earth with your gift choices. Trust us, she won't be missing out on anything! Instead of accumulating more expensive earrings that will probably just collect dust on her jewellery shelf, an upcycled earrings workshop is the best way to create completely one-of-a-kind accessories. She'll be upcycling empty tinnies to create these funky earrings!
More sustainable birthday ideas for her include a bee masterclass, where she can learn everything about our buzzing buddies and their importance in our ecosystem. She will even leave with a bee hotel made out of recycled nest materials. And if you're looking for birthday party ideas for her and her girlfriends, creating their own bags at an upcycled textiles class is super fun and kind to the environment. They don't need any textile experience and will leave with a personalised quirky bag.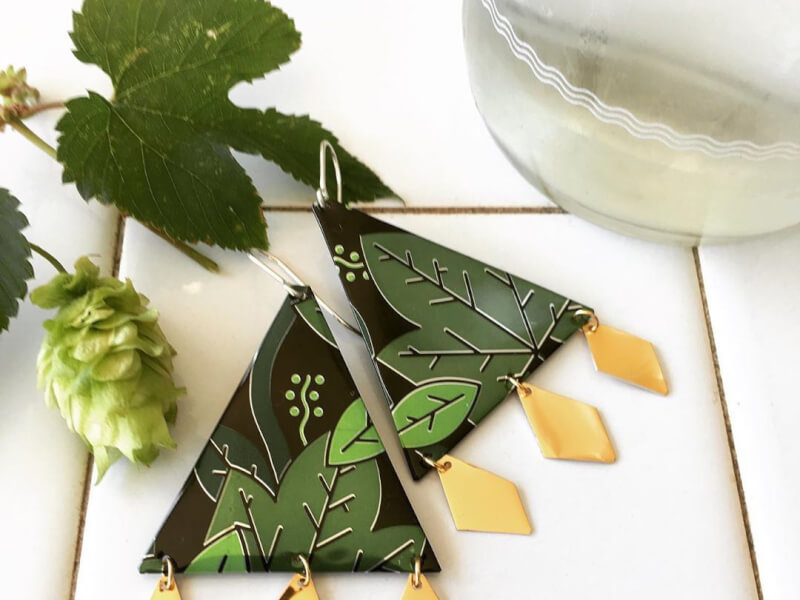 Birthday experiences for the crafty at heart
If your girlfriend is happiest when she's getting her craft on, then why not make her birthday party all about that! If you're looking for crafty birthday party ideas, Melbourne has plenty of great options to choose from.
How about a hand-building ceramics class with a side of sangria? You can rally the troops and transform it into a whole celebration that everyone will enjoy, making anything from cups and bowls to ring holders and spoons. To make the party even better and help get the creative juices flowing, sangria is served while you work. This class is perfect if you're looking for 30th birthday ideas for your girlfriend or wife, or just want to find birthday ideas for her that aren't predictable.
If working with clay isn't her forte, then a weaving workshop might just do the trick. You can book her in for a private session with yourself or a public class, either way, she will take home a cute handmade wall hanging!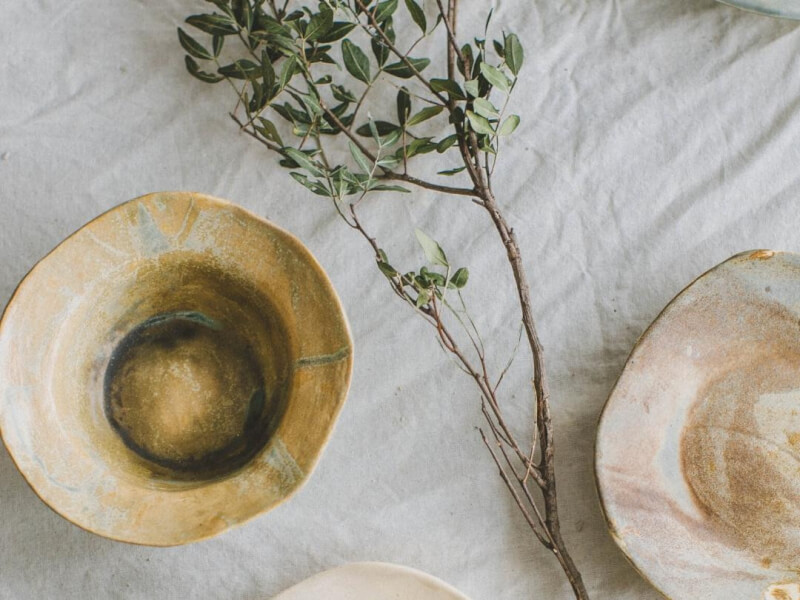 Birthday experiences for the book lover
Does your girlfriend or wife come home completely energised after book club? If you answered yes, then your partner is definitely a book lover.
One of the most devastating moments for anyone who loves books is when one of their favourite novels falls apart. While book restoration has become less used with the rise of e-readers, physical books will always hold the most value. If you're looking for unique birthday experiences for your girlfriend in Melbourne, a book restoration workshop will give her the chance to restore her precious companions to their former glory and teach her some pretty nifty skills that will continue to come in handy.
If J.K. Rowling is your girlfriend or wife's idol, and she consistently claims to be a Gryffindor, Ravenclaw, Slytherin or Hufflepuff, then boy do we have one of the best birthday ideas for her. A Harry Potter wand making class is any book lover's idea of heaven and you can make your own magical wand in Fitzroy! Both muggles and wizards welcome.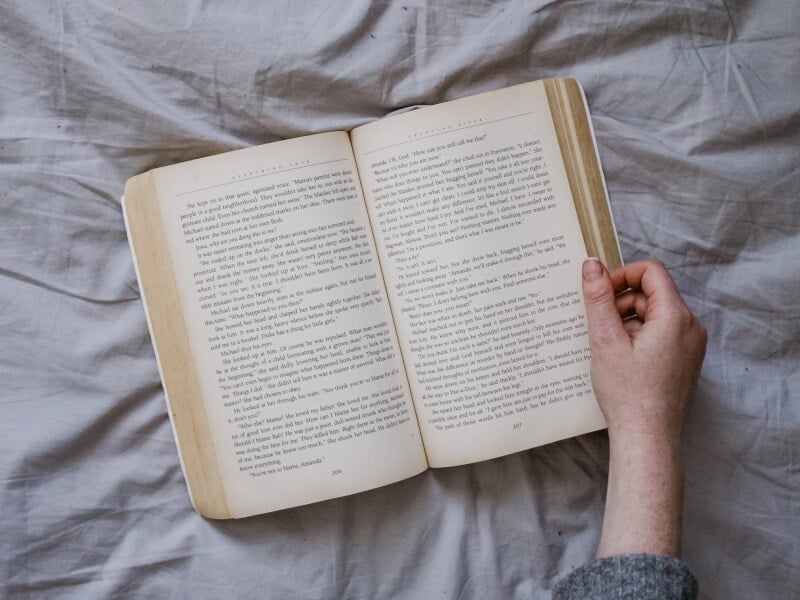 Birthday experiences for the foodie
Whether the woman in your life loves to cook or just loves to eat, these foodie-inspired birthday experiences are guaranteed to excite her. While going out for dinner or making your own homemade meal might sound nice, it's not that unique and beautiful birthday idea you're probably after.
So what about a cooking class? Even as a foodie, your girlfriend will have one cuisine she simply can't resist. At a cooking class you can both learn new skills, make your own gourmet meal and feast on it at the end! Perhaps a Vietnamese cooking class will tickle her taste buds or a Spanish cooking class will be the sort of mouth-watering fiesta she'll love.
Or perhaps she's already mastered these cuisines and wants to try her hand at nailing some staples like bread. In that case, a sourdoughs basics baking class will delight her and we're sure you won't be complaining about the fresh loaf in the morning.

Birthday experiences for the plant mum
There are numerous plant Mums out there, so it's possible that your girlfriend could be one. If she has ever rearranged shelves to fit more plants in or has reminders set on her phone to water her babies, she is well and truly one.
Just like regular Mums, there's nothing that brings plant Mums more joy than talking about and celebrating their babies (even on their own birthday)! A botanical illustration class is a perfect tribute to your girlfriend's biggest love (or hopefully second after you). You can make this a gift experience, or turn it into a full-on plant lovers party by making a private request. Using watercolour, everyone can capture their favourite botanical on paper, whether that be the popular monstera leaf or the sansevieria snake plant. She can even bring her favourite plant to recreate on the canvas.
If you think your girlfriend would rather stick to the plants over the art, a plant propagation class will thrill her. She will literally be able to clone her plant babies and create a fully-fledged jungle at home and sip Prosecco while she does it.
If you're in need of birthday ideas for your boyfriend check out our guide here.
If you're still looking for a winner within the list of beautiful birthday ideas for your girlfriend in Melbourne, then check out the range of ClassBento workshops in Melbourne on offer.
Suggested workshops in Melbourne