Finding unique crafty Christmas gifts for Mum this year doesn't need to be difficult. Make the extra effort and give your mum something special with our crafty gift ideas to help you find the perfect gift.
Whilst it might have been a difficult year, there's no better time to show the people you love how much you care at Christmas time. Christmas is all about spending quality time with your loved ones, so instead of buying the same gift you buy for mum every year, try something different this year. Not only will she be pleasantly surprised, but our art classes and DIY art kits are also designed to light a spark within to bring out your creative side and even possibly ignite a new passion or hobby she'll love. The benefits could be huge and much more than just buying mum something different!
When you take time out of life's daily stresses and do something you really enjoy, you'll feel much happier, more energised and will sleep much better. As we aim to inspire your mum to enjoy her Christmas gift whilst bringing out her creative side, we strive to hope she'll continue with the class with a newfound hobby or passion. Sometimes when we get older, we lose our identity as we're busy concentrating on others. For Mum this year, help her bring back a piece of her identity with our art classes to remind her of the things which make her happy.
We want to make sure every mum in Australia can join our beautiful art classes which is why we're offering in-person and online art classes. This means, if your mum lives in a regional town and not near one of the major cities in Australia, she'll be able to join in our classes with our DIY art kits and virtual classes.
If you're unsure what craft Christmas gifts for mum will work best, let us help you by sharing some of our most popular Christmas gift ideas for mum, she'll love. You could join her in the class to spend quality time together whilst creating beautiful memories together.
Learn how to make an incredible terrarium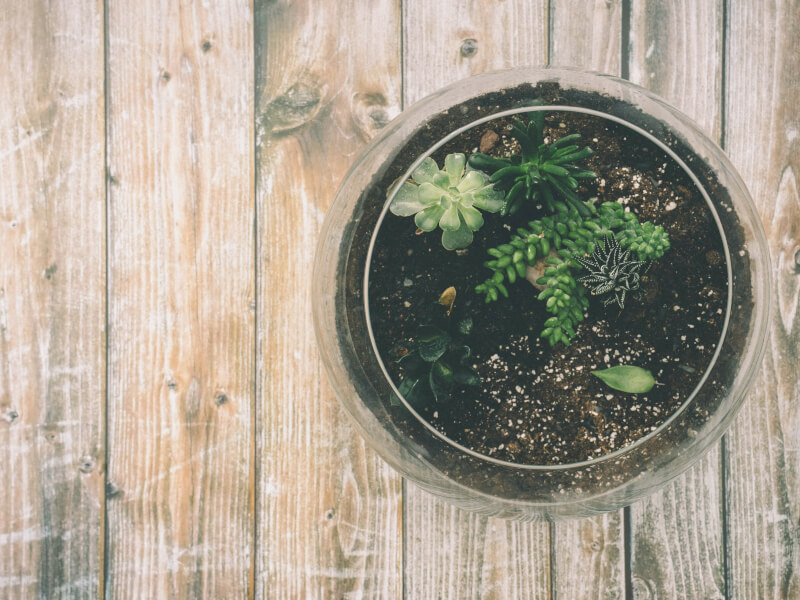 Is your Mum a bit of a green thumb and enjoys watering the plants and garden? Take her love for gardening the next level with a terrarium workshop. While we've all wondered how to make a terrarium, they look much more complicated than you think. As long as you have the right tools and materials and an expert to guide you, you'll learn how to make a terrarium in no time! Best of all, they don't require much care and only need watering once or twice a month!
If you think your mum would enjoy a terrarium class in Sydney, Brisbane, Melbourne, Perth, Canberra, Adelaide or Gold Coast, then an in-person class would work brilliantly for her. Or if you think she'd prefer to do an online terrarium class from the comfort of her own home, a virtual terrarium class would be best for her.
Don't worry about having to source the materials for the class! We'll send your mum a beautiful craft box packed by our local Australian makers and teachers to be delivered straight to her front door. Inside the box, she'll find a DIY terrarium kit, so all she'll need to do is simply log on to Zoom to find her teacher ready to teach her everything she needs to know in her own time.
A pottery class makes the perfect Christmas gift for mum!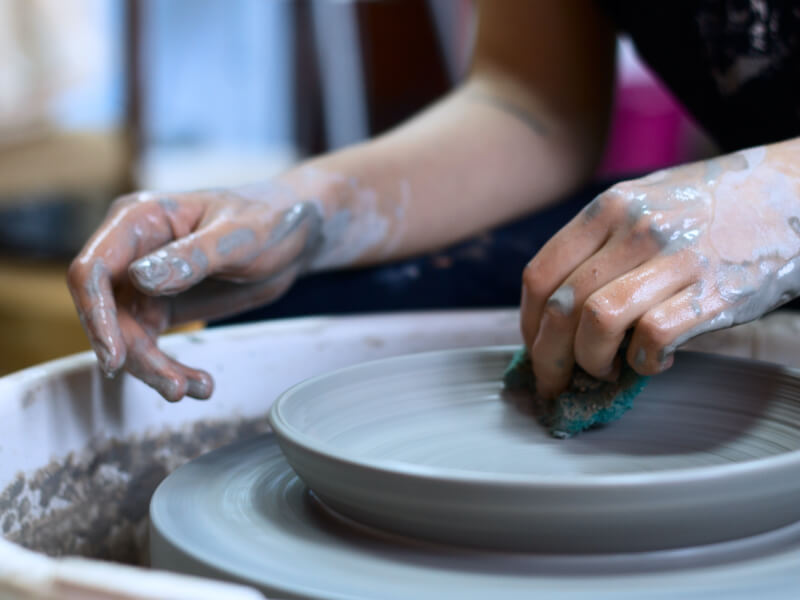 Has your mum always wanted to learn how to make pottery? As one of our most popular art classes, it's no wonder many Australians are eager to learn how to make pottery. It's not only a meditative art form which allows you to completely switch off from the daily stresses of life, there are loads of health benefits involved too.
When Christmas is over, she'll be able to look forward to learning a brand new skill as well as be able to update her kitchenware. As we're all trying to be a bit more eco-conscious, there's no better way to start other than at home. When we incorporate more natural fibres and materials into our homes, we know it's not only better for the planet, but for our health as well.
Mum will learn how to make everything from mugs, bowls, vases and even the art of kintsugi, an ancient Japanese art form which fixes broken pottery into beautiful recycled ceramics. Imagine how proud she'll feel when she's mastered her pottery technique and starts making gifts for friends and family?
She'll also have the option of doing a pottery class in-person if she's based in one of the major cities around Australia. Otherwise, she can happily do an online pottery class from the comfort of her own home. We'll send her a DIY pottery kit so she'll have all of the tools and materials to take part, just as she would have been given if she attended in person.
If you're in need of inspiration for Mother's Day gift ideas, checkout our guide here.
Learn how to make candles
Learning how to make candles is as therapeutic as it looks. As we're all looking for new ways to update our home, lighting candles can completely transform the atmosphere into a cosy and warm place. As your mum learns how to make candles, she'll be able to master the art of learning what types of scents she prefers the most. Just imagine the number of homemade candles she'll be able to burn at home during the colder winter months?
Candles also make fantastic presents so if your mum is stuck for ideas on what to buy relatives and friends, she can simply make them a homemade candle. Making a homemade candle is much better for your health as we only use soy candles which don't release any carcinogens or and are 100 percent natural! Plus, she'll be able to choose whether to do a class in person or from the comfort of her own home! We'll be able to send her a DIY candle making kit so she can build her confidence in learning a new skill which will bring out her creative side!
While these are just a couple of our best Christmas gifts for mum, you'll find thousands of amazing gift ideas for women to help your mum reignite that spark from within.