Searching for how to make reusable face masks from fabric? Making your own face masks is a very fashionable and creative way to stay safe. With so many surgical masks required by the Australian health organisations, it's essential that you learn how to make your own face masks from fabric so we can collectively alleviate the strain Australia's hospitals are currently feeling. ClassBento's live classes online are offering you an easy and affordable method of learning how to make cloth face masks.
Classes to help you craft the best face masks
Sophie, the founder of Sydney Creative has been running textile and sewing workshops since 2019 and have been helping people expand their sewing and stitching skills. Sophie is now offering that through our ClassBento LiveBox classes, and helping you craft a face mask out of upcycled materials complete with a face mask pattern is first on her list.
Offering two classes - one for those with a sewing machine and one for those without - Sophie will show you all the tips, tricks and techniques required to making an effective and fashionable face mask without you having to leave the house. Helping you through it via our fully interactive live stream, you'll be able to craft along with all the materials you need sent directly to your door.
Obviously, the sewing machine isn't included, but everything to make the most out of the class will be there. You'll learn how to stitch elastic and cotton together without ruining the elasticity and although the Craft Box will include fabrics and prints for you to utilise, you'll be given the tools and instructions to continue making them after the class is finished.
If you are already a seasoned stitcher and have plenty of materials and fabrics lying around the house for making face masks from fabric, we also have a live stream class that can give you one-on-one expert advice without the craft box delivery. Mari Yamada is a crafting extraordinaire from Japan who offers several classes covering traditional Japanese stitching and fabric work techniques and practices. She can help you untangle the mystery of making a face mask from cloth, but she also offers many other classes in stitchwork and fabric art that you can check out here.
Why you should make your own face masks
There are many motivations to learning how to make face masks from fabric. Not only do you get to design your own mask by choosing your own fabric and prints, but they're also easy on the chin. One of the benefits to a fabric face mask over a surgical face mask is comfort level. If you're having to enter high-risk areas frequently, thereby requiring a face mask on a consistent basis, it's worth investing a little more time in. Get them hugging your face, not scratching up your cheeks.
Learning how to make face masks from fabric is a fantastic way to protect yourself. By keeping in any droplets you may accidentally spread when out in public, you're not just protecting yourself from others, but you're protecting others from any germs you might be incidentally harbouring. Not blaming you here, by the way, but our bodies can often contain bugs and viruses that we are entirely unaware of and can spread to more vulnerable individuals without even knowing it.
Not only is crafting face masks out of fabric an important step in protecting the community, but it also takes the strain off the Australian health service. Surgical masks are in high demand at the moment, and if you are fit and healthy, there is - legally speaking - still, no requirement for you to wear a face mask when out in public. Taking much-needed resources out of the hands of doctors who need it the most is something we need to avoid. Seriously, if you want to wear one, learn how to make your own face masks from fabric.
Using upcycled fabrics to craft your own face mask is both eco-friendly and an effective way to pass the time in self-isolation. Tightly woven cotton is very effective at protecting others from any potential infection you may have, and as mentioned above, considerably more comfortable than their surgical equivalents. ClassBento's live classes online can show you how to make cloth face masks from upcycled fabrics so you can keep getting crafty whilst staying safe, and learning how to make face mask patterns is a rewarding and creative experience.
Learning how to make cloth face masks can do a lot more than just protect yourself. If you have a bit of time on your hands like so many of us do at the moment, you can whip up your own range of face masks for friends and family. During quarantine season it's important to look out for not just yourself, but those closest to you. Learning how to make face masks out of fabric is a fun and creative way to lend a hand to those who may need it most. It's important that we all do our bit to help each other during this time of uncertainty and self-isolation. That can be as simple as staying indoors and avoiding contact with individuals, but that doesn't mean it has to stop there. By crafting your own fabric face masks, you're helping to alleviate the pressure on the healthcare system, and by crafting them for others, your help can stretch even further.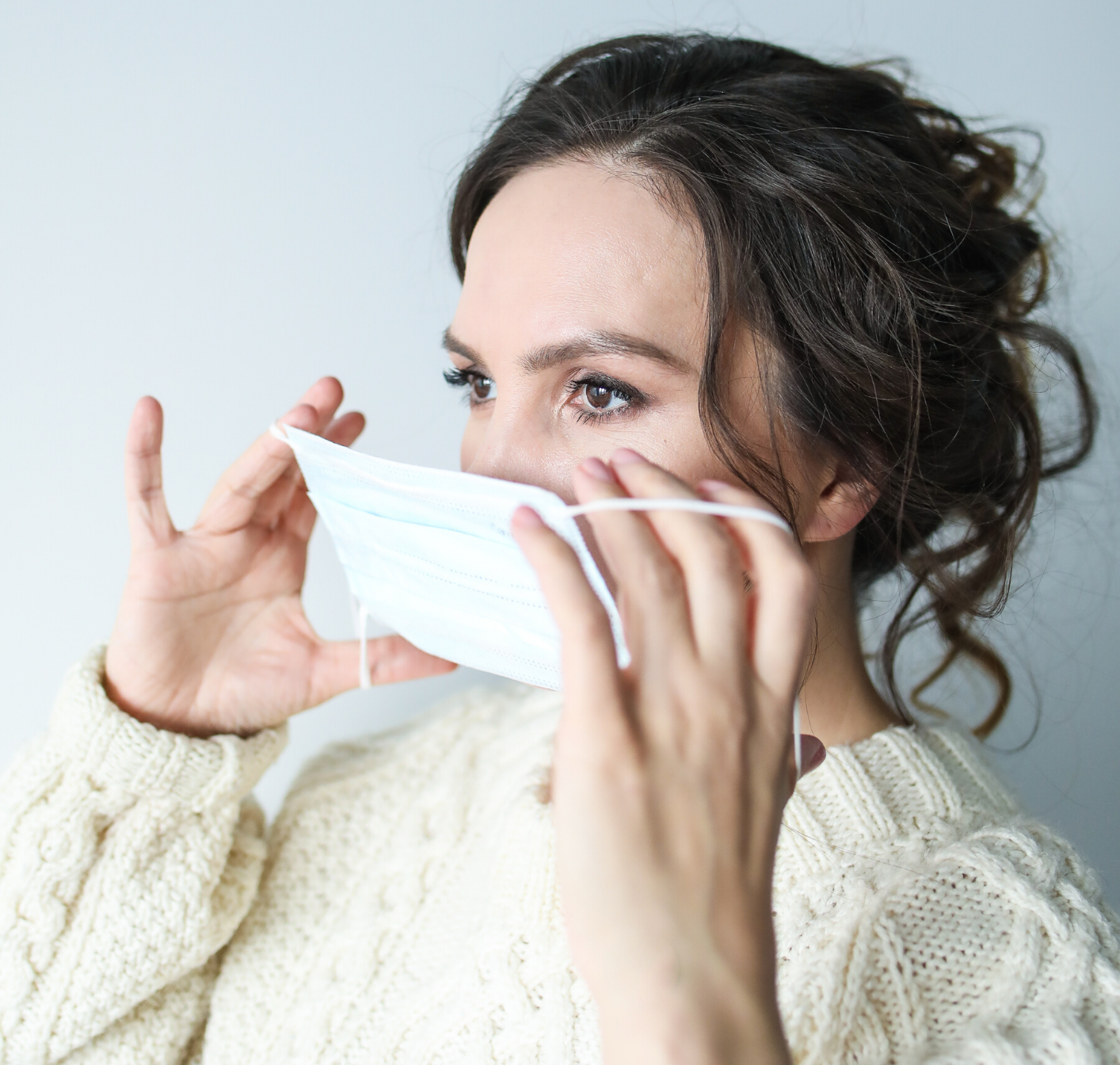 Whatever you choose, ClassBento highly recommends learning how to make face masks from fabric. With a combined benefit of easing the pressure of hospital resources, comfortability, and public safety, learning to make face masks is a small step to helping the bigger picture. Making several of them and giving them out to friends, family and neighbours extends the benefits and can help keep everyone safer. You also have complete creative freedom over how they look, so get colourful! Stay safe and fashionable this quarantine season with our how to make face masks from fabric classes and workshops.