Best Zoom date ideas? There's a sentence that probably didn't exist a matter of years ago. But in 2023, this pesky pandemic has forced us to think outside the box when it comes to schooling, exercise, daily hobbies, and of course, cute date ideas that foster connection (even when you're not in the same room).
As restrictions begin to tighten and the Greater Sydney lockdown kicks in, it can be tempted to wait for those elusive 'lockdown end dates' before diving into the dating world. But, as we learned from Melbourne's (seemingly) unending lockdown, things can change at any minute. So, rather than waiting for the moment you can embark on another dinner date at your local haunt, consider kicking things off now with some of the best Zoom date ideas on the planet.
It's worth considering your options when it comes to at-home date night ideas, and Zoom is here to help. Whether you're looking for things to do at home with your partner, trying to think up fresh ways to keep a long-distance relationship firing or you're hoping to surprise that special, quarantined-someone with a romantic gesture, our craft kits and online classes are the perfect way to take your social distancing date ideas to the next level.
Virtual date ideas for couples
Living with your partner is awesome, but the overall awesomeness of it can sometimes pull focus from the necessary maintenance a relationship requires. Putting effort into thoughtful coronavirus date ideas is very crucial to keeping a relationship watered and fed, and you owe it to both yourself and your partner to take time out to do something special together.
All of your good date ideas have probably taken a hit thanks to social distancing, and coming up with coronavirus date ideas is no easy feat. But don't sit there thinking that's a get-out-of-jail-free card! Spending most of your time in lockdown can also take its toll on your relationship – which means it's never been more important to spoil each other with thought and care.
Looking for fun date ideas for couples? Our online workshops and craft kits can help get those quarantine date ideas pumping, so you can keep the energy alive.
Many of our workshops can help the two of you reconnect through the medium of craft! Crafting is by no means a bastion of romantic endurance, but learning a new skill together and creating memories is the foundation of keeping a relationship strong. In the decades to come, when you look back and tell your children's children about the global pandemic, it would be a shame to share the little moments of magic and connection that marked your time.
Crafting makes for one of the best date ideas during quarantine because of its ease, creativity and safety. By enjoying one of our live-streaming workshops, you won't risk your own health or the health of your partner, so you can focus on the moment and forget the worries of the week. All over Australia, our instructors and artisans have been adapting their workshops to ensure that your date ideas are still possible, even if you can't be together in person.
A particularly meaningful date idea for couples who love to craft and create is an online jewellery making class, where you and your boo will learn how to craft beautiful keepsakes like DIY earrings and pendants. This class is perfect for anyone who is looking to spend some quality time together while digging into a new skill. And of course, at the end of the virtual workshop, you'll log off with a beautiful collection of unique pieces to treasure forever.
Click here to get the scoop on how to throw a crafty winter soiree.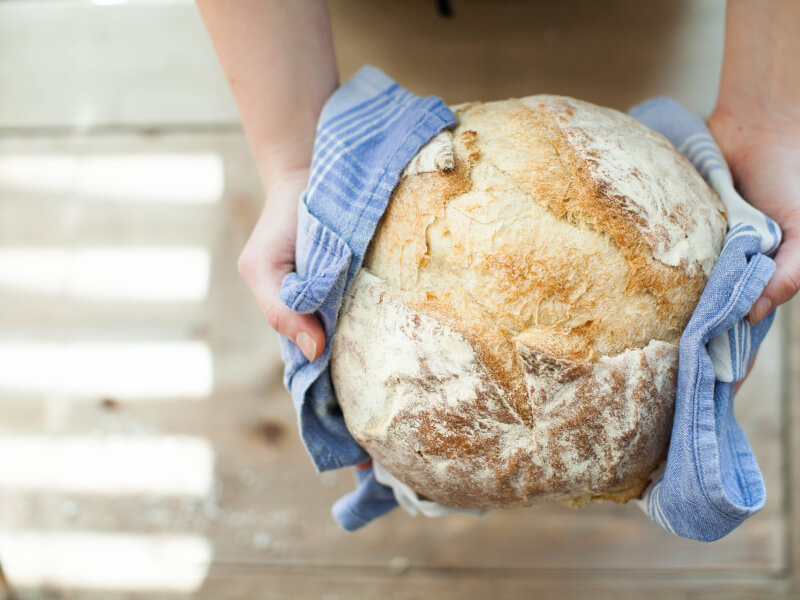 Zoom date ideas for far-away partners
Long-distance relationships require more work than most, particularly if it's a permanent arrangement. If you've been separated during the pandemic, staying connected both literally and emotionally is crucial to ensuring your relationship survives. Zoom date ideas are a fantastic way to keep the love flowing while also taking your mind off the current state of the world.
If you're both stuck in Australia, keeping each other engaged and stimulated is what good date ideas are all about. Whether it's learning to make focaccia together with a primo Italian chef or taking a candle making class so you can keep the spark burning, our online classes and DIY craft kits can help rekindle the romance in spite of the separation. Forget swiping back and forth on your phone – the best social distancing date ideas foster authentic connection!
A particularly romantic Zoom date idea is an online Japanese pottery class, complete with a DIY craft kit. Kintsugi, which literally means "golden joinery", is an ancient Japanese art form where broken pottery and ceramics are fixed with beautiful lacquer, resin, and gold powder. Rather than attempting to hide the flaws and cracks in the object, the imperfections are actually celebrated! As far as online date ideas go, this is a wonderful way to celebrate the reality of many modern relationships with all their trials and triumphs.
First date ideas in quarantine
If you're trying to dig up first date ideas during quarantine, we don't envy you. First dates are nervewracking enough as it is, even without social distancing measures getting in the way of your best-laid plans. With movies still closed and restaurant capacities limited, you need to think outside the usual parameters of fun date ideas, especially if you're in one of the LGAs in Greater Sydney that's enduring strict stay-at-home orders. Need a little help? Here are a few virtual first date ideas to get you navigating the social distancing laws like a true champion.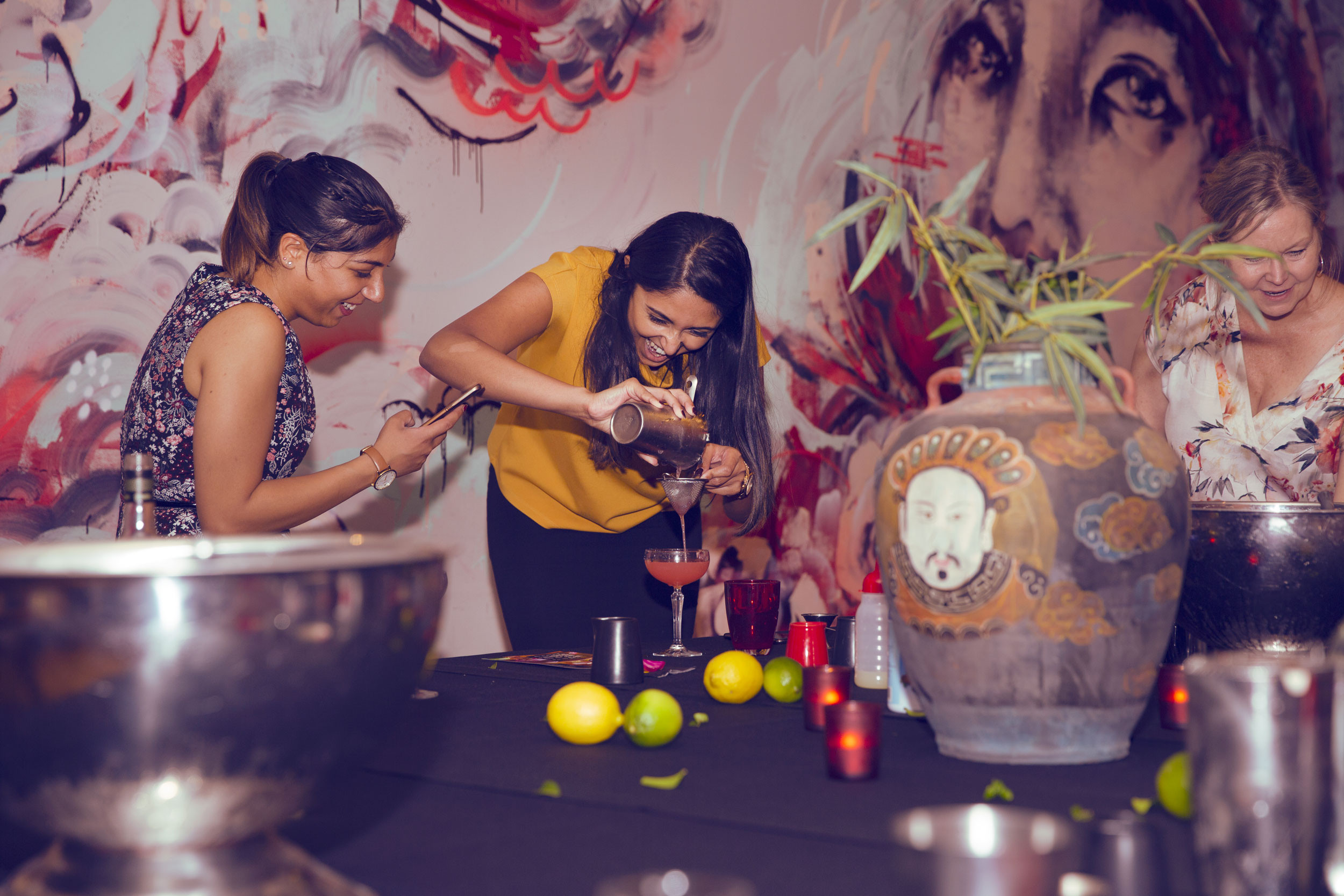 Make Cocktails
Hitting up a cocktail bar is one of the classic fun date ideas, and it may be possible to do really soon. But another fun option is to bring the cocktail bar, to you. With virtual workshops by cocktail masters Kurbaz and a craft kit delivered straight to your door, you'll be able to shake the night away whipping up some of the nicest cocktails around.
Paint a self-portrait
Artistic, creative, and playfully self-effacing, painting a self-portrait is a fantastic way to express yourself. And, with a talented guiding hand to help, you and your date can find out what you really think of yourself. Trying to force a connection is a terrible idea, but giving it a healthy medium to work with? Now that's some killer first date ideas material.
Drink and draw
Before the whole pandemic thing came into play, our paint and sip workshops were some of our best first date ideas out there. This Virtual Classic Cocktail Making class is a perfect antidote to social distancing. Whether you're enjoying it together or separately, it's still creatively inspiring whilst being fun, casual and more importantly, very affordable.
Compose a Collage
Ahh, decoupage. The most maligned of all art forms. Unfortunately, this unsung hero of the visual medium often gets overlooked when it comes to fun date ideas. But with this fun virtual workshop, you can build a collage art piece together or separately over Zoom! Collage and decoupage go well beyond your Auntie's scrapbooking club, and together you can make unique and crazy visual art as you slowly but surely bond and fall hopelessly in love. We mentioned it above, but that's because this workshop is one of our fun date ideas worth mentioning twice.
Gift a unique experience
Pick a fun experience for them, or let them choose from our thousands of creative classes and kits.
Valid for 3 years.
card_giftcard Get a gift card