Searching for fun rainy day activities? ClassBento's new live classes online offer you the chance to enjoy several of our workshops and experience gifts in the comfort of your own home. Using our new live streaming service, combined with our ClassBento Box delivery system, you'll receive everything you need to get the most out of your online classes, delivered direct to your door. Whether it's designing your own jewellery, building a green space for your house or simply chasing rainy day activities for kids, ClassBento's new live classes online is a surefire way to keep you from going stir-crazy, next time you're stuck looking for things to do at home!
1. Build a mini-world with our Terrarium workshops
Build yourself a little world from home with our ClassBento Box and live terrarium workshops! Exercising your green thumb can feel impossible if you're looking for things to do at home, but the benefits of it should make it a priority in everyone's life. Working with plants can severely reduce depression and anxiety, while also purifying the air. If you're chasing fun things to do at home, working with plants is a superb way to help ease the boredom and avoid going stir-crazy. It's also a great eco-friendly choice when chasing indoor activities.
2. Accessorise with our polymer clay jewellery class
Save money on a new outfit and accessorise in your downtime with ClassBento's polymer clay jewellery workshop! Polymer clay is perfect one of the best things to do at home as it's versatile, colourful, and requires no kiln. Not only this but unlink standard mineral and mud-based clays, polymer clay can be used with minimal mess. It's a great medium to design quirky and bright jewellery and makes for one of our best rainy day activities. Although this is one of our indoor activities for kids this is a fun class to do as a family as well.

3. Hang some greenery with our kokedama workshop
The Japanese have been perfecting the art of Kokedama - or moss ball hanging - for years, and now you can learn it in your house for your next rainy day activities! With the new ClassBento Box delivery system will deliver all the necessary materials and resources you need, so you can decorate with a new green space to freshen the house up. Having a green space in your house and workplace has been found to reduce depressive episodes and bouts of anxiety, as well as purify the air of harsh chemicals! Kokedama plants also require little to no sunlight, making them perfect low maintenance house plants and a fun choice when chasing rainy day activities.

4. Punch up your craft game in a punch needle workshop
Stitching and knitting have always been good ways to pass the time, but there are plenty of colourful options that break the boring knitting nana stereotype when chasing fun rainy day activities! Punch needle embroidery is often described as "painting with thread" due to the expressive nature of the craft and how creatively free it is. This is one of the fun things to do at home that's perfect if your pillows, quilt or even a jumper needs a new dash of colour while you're stuck indoors. Following along with our new live stream feature, you'll be sent all the necessary tools and materials needed to start your creative journey and punch beautiful designs, unique to you.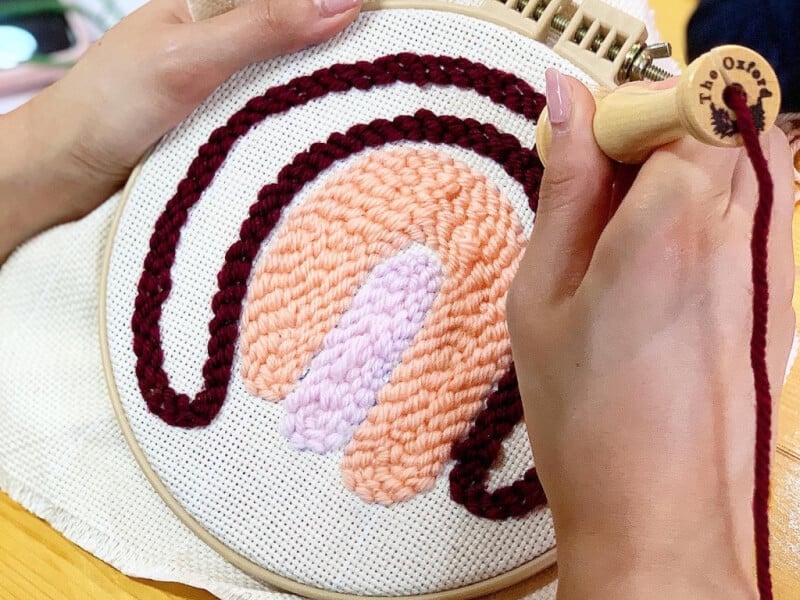 5. Craft up some pop-up cards with this kids workshop
When looking for rainy day activities, you didn't think we'd forget about the kids, did you? Keep them occupied with our pop-up card craft class! The little ones will follow along the live stream as they learn basic crafting knowledge and safety, so they can use paper to create pop-up 3D cards on a theme of their choice. This is one of the easiest ways to keep kids busy this school holidays, and one of the best indoor activities for kids ClassBento's live classes online can offer!
6. Make beeswax wraps and save money
Saving the environment can be fun, and beeswax wraps are a fantastic way to lower your carbon footprint when looking for fun indoor activities. Easy to make and fun to design, you can entirely replace your roll of glad wrap with our beeswax wraps workshops, giving you a live stream class that isn't just fun, but one of the best indoor activities to save you money in the long run.

7. Get the kids crafting jewellery with our recycled bangles class
Saving the world is everyone's business, especially the kids! That's why next time you're cooped up at home searching for indoor activities for kids, get them designing jewellery of their own with our recycled bangles class! They'll be shown how to use upcycled materials and accessorise sustainably in one of the most eco-friendly things to do at home! This is a super fun live stream class for kids, and will have them building jewellery from recyclable items around the house in no time!

8. Have fun with a candle making workshop
Making candles may not have the same popularity it had prior to electricity, but it's still a great crafting experience if you're chasing down quirky indoor activities! With our candle making workshop, you can craft a soy wax candle from scratch, and learn how to do it in your home. This is perfect if you want to save money on expensive boutique candles, or if the house just needs a little freshen up.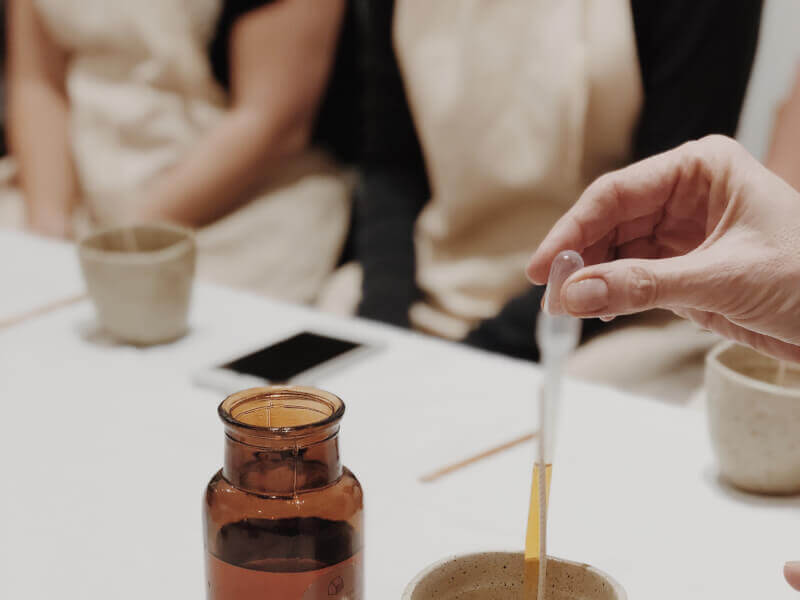 9. Kids jewellery classes
With so many kid's options for indoor activities, there's no shortage of rainy day activities next time they're driving you mad! Our recycled paper necklaces and earrings for kids workshop is a great class to entertain a group when looking for things to do at home. They'll not only be learning how to make jewellery in a sustainable way but with all the pieces they craft, you'll be needing to stage a fashion show! Keeping children occupied on rainy days can be an activity in and of itself, but with ClassBento's kids jewellery class, you'll be sorted for things to do at home with kids.