As it starts to get chillier, searching for winter crafts in Sydney becomes essential. Well, if you're choosing between craft ideas for adults and a jumper, get the jumper. When we say essential, we mean essential after you've got everything you need to be snug as a bug in a rug. Once you've done that, ClassBento has the best Sydney experiences for things to do this weekend to take your mind off how damn cold it's getting. With our vast array of classes and experiences, we have plenty of fun indoor activities for you to sink your teeth into this winter. And to make things easier, we've compiled seven of our favourites for you to check out.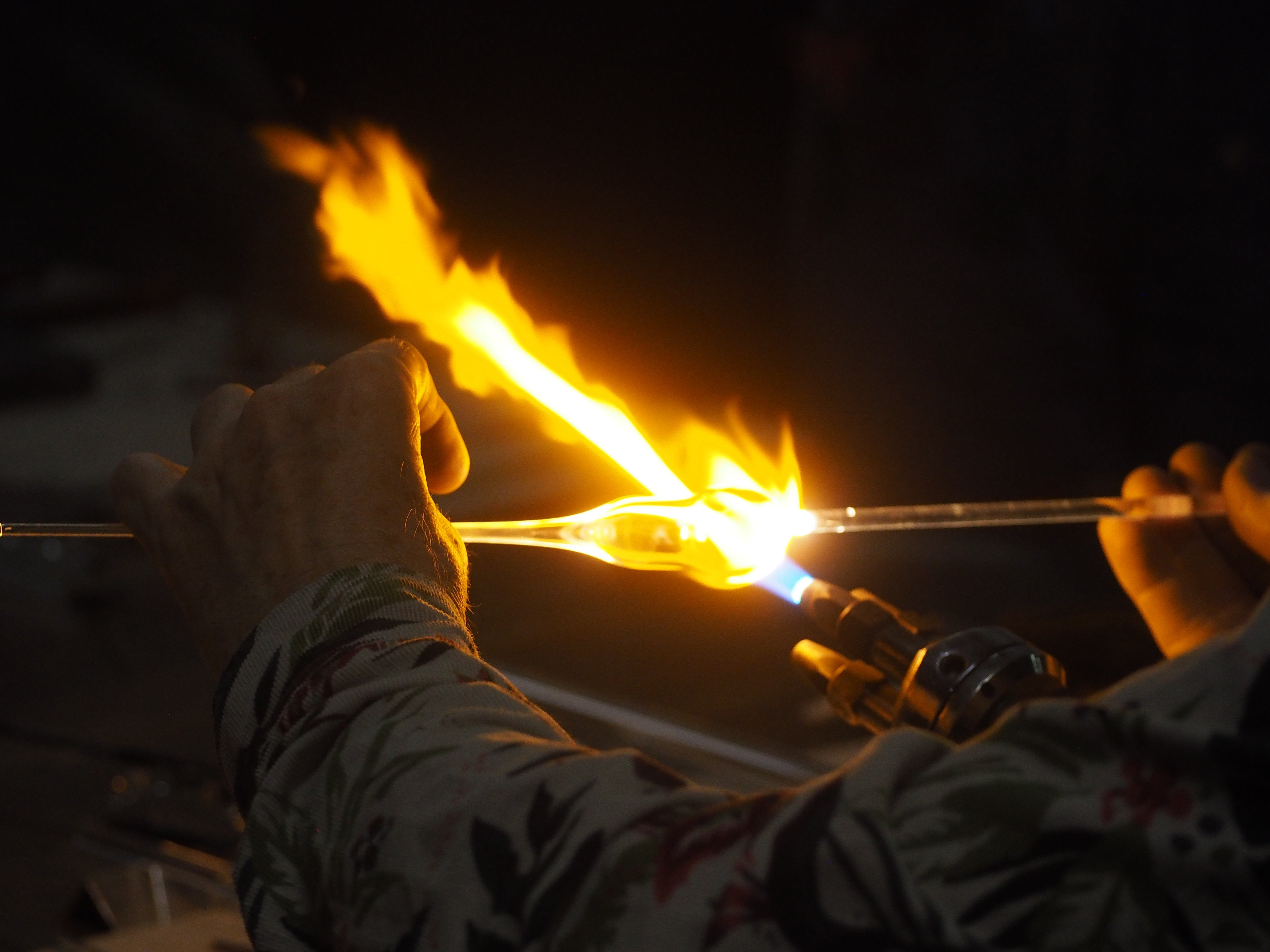 Glass blowing is one of the best winter crafts in Sydney for two main reasons. The first being how creatively unique glass blowing is. Searching for craft ideas for adults often conjures up images of pottery workshops and paint and sip classes and, although they're fun easy winter crafts, glass blowing takes your fun indoor activities to the next level.
You'll discover how to shape, stretch and join molten hot glass into a variety of shapes using an oxygen-propane torch. You won't just construct one piece, either. This is one of ClassBento's craft ideas for adults that's a full-day experience, you'll create a variety of objects, from small glass animals to colourful vases and abstract creations, only limited to your imagination.
And of course, the second reason this is one of the best winter crafts in Sydney is that it is warm. Like, real warm. The melting temperature of glass sits at 1400 degrees celsius, so yes, you will be very toasty.
We really shouldn't have to justify this one. All of our chocolate making workshops are to die for, and as far as craft ideas for adults go, it doesn't get much more delicious than this. The fine folks at Kimberley Chocolates run not just the best sweet shop in Lilyfield, but all of Sydney! Not just because they're the best, but because this class can also come to you. Provided it's within 8 kilometres of Lilyfield, your expert chocolatier can offer one of the most delectable Sydney experiences in your very own home.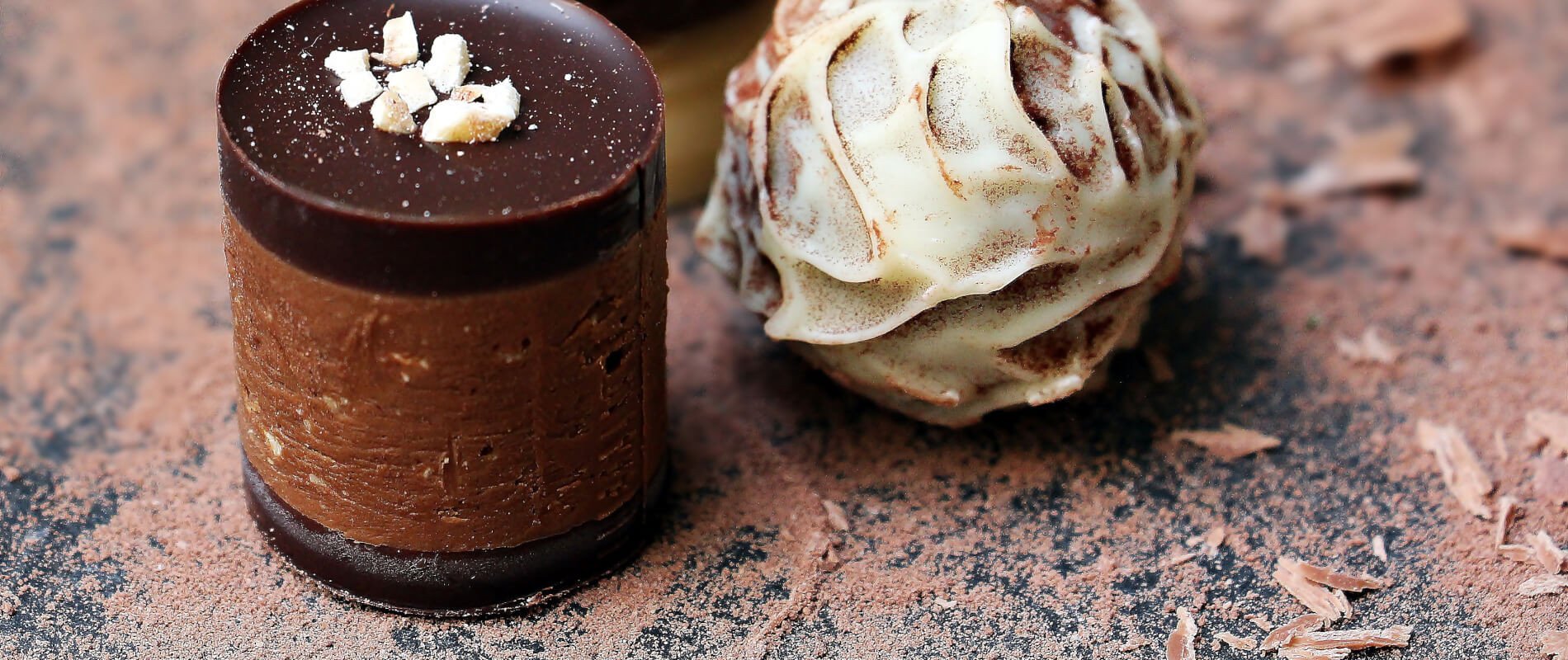 One of our most colourful full-day workshops, this is one of the winter craft ideas for adults that'll really add paint to your palette. Literally. Classbento has so many Sydney experiences that are primed and waiting for you to discover your inner artist, but this oil painting intensive is a fantastic way to dive head-first into the medium of oil painting. Perfect for small groups chasing fun indoor activities, this is one art class that'll show you how to get the most your of your imagination.
Chasing things to do on a rainy day at home? Why not drink! Why go out, when you can invite a few friends over, crank up the space heater and shake up some cocktails! The fine folks at Tippled - in conjunction with ClassBento's LiveBox feature - have designed one of the best DIY cocktail workshops for you and your friends to indulge in! With one craft box covering up to four people enjoying four cocktails each, this is one of the best Sydney experiences that doesn't even require you to leave your house! With syrups and spirits infused with native ingredients and flavours, this is one of the tastiest things to do this weekend.
Looking for some craft ideas for adults who need a little self-pampering? Locked away in isolation has really taken its toll on all of our bodies, and it's never been a better time to invest in yourself. If you're looking for things to do on a rainy day at home, Sage Cosmetic Coaching runs a fun and interactive Natural Skincare Making Class that'll have you feeling refreshed and renewed. You'll be able to choose from a variety of different beauty and skincare products to make, and, being a private class, you can ensure that this is one of the best winter crafts to enjoy amongst your friends.
With bars, pubs and restaurants reopening, everyone is excited to get back out on the town, and there are so many unique experiences Sydney has to offer. For everyone braving the cold, it's important to have warm bellies to sustain those cold hands, and Honk Bar + Eats can help you out. One of the nicest spots in Potts Point, their Cocktail And Dumpling Making Class will keep your insides warm, even if it's freezing outside. Although not a typical choice for winter crafts, making dumplings is an art, proving painting can be delicious. And, after being shown how to shake up a few Asian-inspired cocktails, you'll realise not all craft ideas for adults need a pottery wheel.

Making candles is one of the best easy winter crafts in Sydney as it's hands-on, warming, and smells amazing. In this workshop, you'll learn all the different elements required to make the perfect candle. Although this is one of our easier craft ideas for adults, the process of constructing a candle is exceptionally therapeutic and enjoyable.
Also, if you were looking for fun indoor activities in Sydney to include your little ones in, this candle making workshop is suitable for anyone over the age of eight. With everything provided, this is one of the most comprehensive candle making classes ClassBento offers and one of the best things to do in Sydney. Following the completion of the workshop, everyone will take home two of their own candles, complete with a unique scent combination.