Searching for rainy day activities in Sydney is an essential part of living in the city. Although the weather isn't as unpredictable as other cities (looking at you, Melbourne), Sydney has enough grey and cold days for you to build a back catalogue of fun indoor activities to enjoy that you'll be able to use, next time the weather turns against you. Whether you're looking rainy day activities heat the home, or chasing fun craft ideas for adults that'll help you unwind, ClassBento has Sydney workshops for however you like to spend your rainy days.

Fun indoor activities to warm the house
When you're looking for things to do on a rainy day at home, fun indoor activities that literally warm the house is a must! Nothing says "rainy day activities" like a hot oven and a full belly, and when Sydney's at its dreariest, it's time to get your chef hat on and heat up the house with some newfound cooking skills. Food is an essential part of any Sydney experience, and there's a mountain of restaurants, bars and cafe's who can help bring their amazing cooking skill straight to you!
Salt Meats Cheese is one of the best Italian restaurants Sydney has to offer. With locations in Drummoyne, Circular Quar and Broadway, they're one of the best things to do on a rainy day, when you're hunting down a hearty feed. Thanks to ClassBento's new LiveBox feature - combined with some true Italian ingenuity - you can now learn how to master their famous pizzas and bread from the comfort of your own home!
Baking authentic Italian pizza dough may seem like a daunting task, but if the weather is forcing you to stay inside, then you've got the time to truly bring out the al dente inside you! With an easy-to-obtain grocery list sent out to you, you'll be whipping up some of the best Italian food in Sydney with minimal effort. Salt Meats Cheese has a whole host of experienced pizza and pasta chefs willing to their expertise with you, and help turn those craft ideas for adults into delicious edible treats.
If you're looking for fun indoor activities that you can really sink your teeth into, their Wholegrain Pizza Making Masterclass is one of our most popular virtual Sydney workshops. This workshop won't just teach you how to make the best pizza dough in the city, but will also show you how to balance different ingredients and create flavour profiles that'll take your pizza to a new level.
Chasing something a little bit simpler? Salt Meats Cheese can show you how to make beautiful garlic focaccia! This is a fantastic class if you're looking for what to do when you're bored on a rainy day, but don't necessarily want to invest more than an hour of time. To make it, that is, because once you've tasted this garlic focaccia there's no going back, and it'll be one of the most popular things to do on the weekend in Sydney!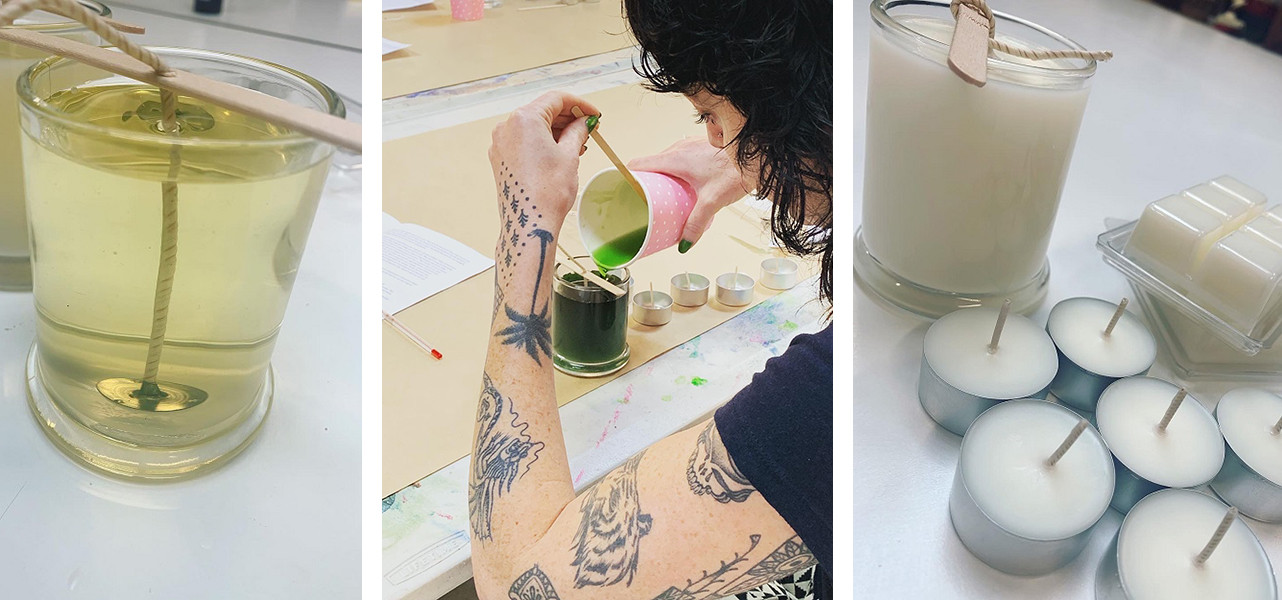 Rainy day activities that'll help you unplug
Rainy day activities in Sydney can be as varied as the weather, itself. If you're looking for things to do that warm the house and the soul, cook up a storm. If, however, you're looking for a more zen-style approach to your craft ideas for adults, ClassBento can help you reconnect with yourself by completely disconnecting from the world.
In a positive way, of course. Our LiveBox workshops are a fantastic way to learn new skills and discover the best Sydney workshops on offer. We understand, however, that being connected online all day can be draining, and the last thing you want from your fun indoor activities is to stay connected. Sometimes you need to unplug and just focus on you.
Our DIY craft boxes are perfect for just that: unplugging. There's no live streaming required, and all the instructions and guidance you'll need are in the box, along with all the necessary materials and tools. With the soft pitter-patter of rain hitting the roof and the windows, it can be the perfect atmosphere to unwind with a glass of wine and sink your teeth into a project.
Building a DIY terrarium is one of the many Sydney workshops we offer that specialises in reducing your stress by helping you reconnect with nature. The Plant Whisperer has designed a craft box that's ideal for fun indoor activities that'll help you untangle your stress. With everything included in the box (including three mini terrarium plants), you'll not only enjoy the process, but you'll be adding a touch of greenery to your house when you're finished.
If you're looking for ideas that involve a little less soil and a little more heat, our craft box range has you covered, too. Candle making is one of the most relaxing activities available, as it's not just one of the best craft ideas for adults, but it smells wonderful too. Candle artisan Frosa Katsis has designed a comprehensive craft box that'll have you making up to four different candles! With a variety of scents and oils, you'll discover how to bring out the best in your soy wax candles, and what you'll need to continue making them, next time you're looking for rainy day activities in Sydney.
No matter how you like to spend your winter days, ClassBento can help you discover fun things to do this weekend in Sydney if the weather turns sour. Cosy up indoors with a candle making kit, or get the house heating up with some beautiful homemade pizza! No matter what you choose, our virtual Sydney workshops and craft boxes are ideal for staying inside and making the most of your weekend.