Looking for a fun and creative team building experience? Sip and paint classes in Melbourne are a great workshop perfect for your next corporate event! With the help of your art teacher, everyone - even complete beginners - can create their own masterpiece whilst enjoying a few cold ones. Teams that play together stay together, and our paint and sip classes are one of the most engaging things to do in Melbourne, and an ideal environment for team bonding.
Not only is it highly enjoyable, art therapy has been proven to reduce work-related stress and anxiety. By organising a brush and sip class in Melbourne, you can help your employees unload the pressures of the 9-to-5 in a team environment, where a few wines actually add to the experience.
Whether you want to recreate a Van Gogh masterpiece or paint an animal portrait, our paint and sip classes in Melbourne give you and the team an array of options to choose from!

Paint and sip makes for a great icebreaker
Paint and sip classes in Melbourne pride themselves on cultivating an environment that's warm, relaxing and inclusive. This helps to provide a great icebreaker for new staff entering the fold and offers a creative alternative to getting the team together for Friday drinks. It's not always easy to build rapport among team members, but offering your team a solid framework and shared experience to bond over is a surefire way to get things off on the right foot. Plus, a little drop of liquid courage never slowed the conversation.
The guided paint and sip classes in Melbourne means that your employees don't need to have any experience in the artistic field -- anyone can participate without having to worry about keeping up! Our Melbourne workshops are run by qualified art instructors and pride themselves on showing the tips and techniques to ensure that even the most artistically inexperienced can create a masterpiece of their own.
How painting can improve your employees' wellbeing
Art therapy has gained significant traction in the medical community in the last few decades and has been proven to help improve mental health and promote longevity. It is a great activity for mindfulness, and ClassBento's paint and sip classes create an environment where your employees can focus on the paintbrush and the pinot and engaging with each other, leaving work and other everyday stresses at the door.
Our Melbourne workshops can provide a well-needed break for your employees, especially if you've just had a particularly stressful period at work. By getting involved in the workshops, your employees can switch off their 'work brains' and become immersed in art, and they'll thank you for it. Art therapy has also been found to reduce employee absenteeism and burnout by over 40 percent, so helping your employees engage their artistic side will have benefits for you as an employer in the long run.
A change of atmosphere and environment can help your employees reboot and recharge, particularly after a strenuous work period. Whether you're looking for an activity to boost employee morale or reward your office MVPs, these art classes for adults are perfect. Through sip and paint, your employees can bond whilst enjoying a creative outlet they might not otherwise get.

Support local artisans by booking a wine and paint class
Wine and paint classes in Melbourne connect your company to its local community of small businesses and artistic practitioners. When booking through ClassBento, you are actively supporting local businesses and creative entrepreneurs in your area.This unique experience will help your company support local art and business, with the added benefit of helping your employees engage with themselves on a creatively unique level.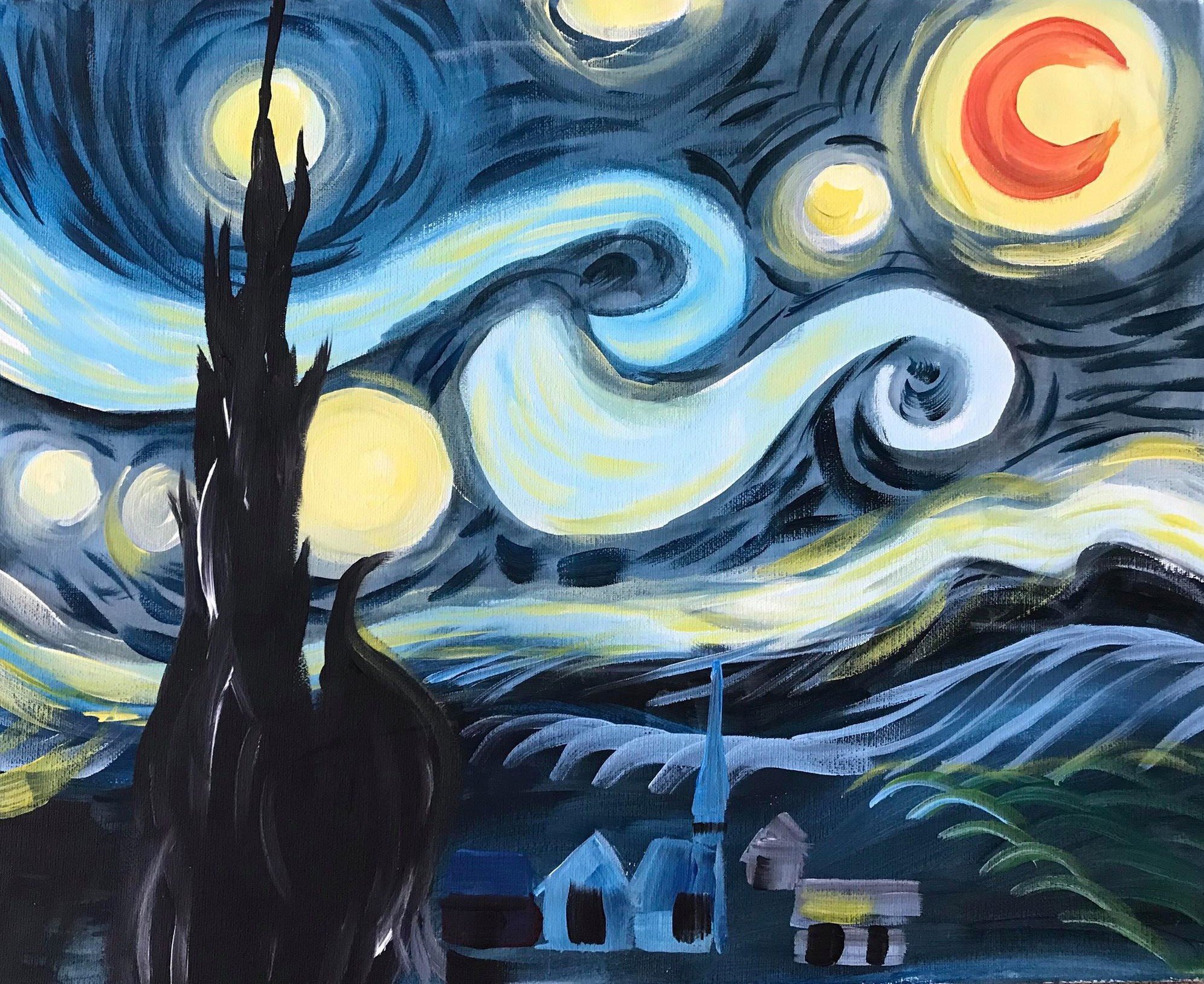 Brush and sip is great for beginners
If you're looking for an activity that can accommodate everyone, sip and paint is the perfect solution. From complete art beginners to seasoned artists, these guided classes are perfect for people of all artistic abilities.
You won't have to be worried about employees feeling left out or left behind when arranging these art classes for adults. With the aid of your qualified art instructors, everyone can easily create an artwork that they can be proud of. Paint and sip classes are also an activity which accommodates those of all ages, shapes and sizes, so the versatility of these classes make them perfect for corporate team building.
With the guidance of the workshop's instructor, your employees will feel at ease to let their creative juices flow. They'll be able to learn a new skill and further explore their creative side. In this way, you can introduce them to a new hobby or skill. They'll also have a new piece of art they can hang up at home!

Introduce your employees to a new hobby
Sip and paint classes in Melbourne can bring out a creative streak in your employees they may have never explored before. This fun and engaging activity provides them with the ability to bond over learning a new skill and experiencing something brand new for the first time. Although art is intensely personal, sharing that experience with colleagues is a surefire way to bring people closer together and really make the most of the time spent in team building exercises.
Not everyone has tried their hand at art and arranging a wine and paint class for your employees provides them with the opportunity to do so. It's an engaging and relaxing follow-along class that teaches the fundamentals of painting and can lead to your employees developing a hobby to help destress in their free time!
Mobile sip and paint classes for your convenience
Worried about the logistics of organising a team building experience? Many sip and paint teachers provide mobile wine and paint classes for your convenience, meaning you don't have to worry about travelling to a different location and can be enjoyed in the office!
However, if you are in need of a venue, there are plenty of paint and sip studios that can easily accommodate your employees. You can also arrange to hold classes at a specific location, so it's always important to talk to your paint and sip instructor before you book and see what they may be able to offer you. There are many options and local artists who lead brush and sip classes in Melbourne, so take the time to browse and choose the class location that best suits your company.
Meet your local community at paint and sip classes in Melbourne.

Forget the stress of organising
Paint and sip classes have everything prepared. With aprons, paints, and canvases ready and waiting, all you'll need to bring is your own alcohol, so you can save the stress of having to organise this activity yourself. Your art teacher will provide all the materials so you won't have to worry about the logistics and you can relax, knowing that your employees will have a great time.
Paint and sip classes in Melbourne are a fun and unique activity which helps your employees de-stress, unwind and reinvigorate their enthusiasm for themselves and each other. Over painting and a few drinks with their colleagues, they'll create memories that have them waiting with excitement for the next corporate team building event.
Paint and Sip workshops in Melbourne