Looking for live streaming Valentines gift experiences? We have you covered! Expect to find some incredible online Valentines gift ideas, you won't even need to leave the house for. As we've all been spending a lot of time at home this year, we don't want you to miss out on spending a quality Valentine's Day with your loved one. Let us help you bring the spark back and have some fun this Valentine's Day with our DIY art kits and online classes.
Although you might have spent most of the last year at home with your loved ones, how much quality time are you spending together in between working from home and relaxing in front of the TV? We don't want you to feel sluggish! Instead, try new experiences you both will love together. From learning how to make your own pottery and trying online cooking classes, we're here to help you reignite a spark for enjoying doing things you really love.
We want you to enjoy our classes together, but we aim to help you start new hobbies with your loved one you will really enjoy. When you're happy, you treat your loved ones with happiness and you'll build stronger relationships with people you care most about. We hope you encourage you to start a newfound hobby through our art classes simply by enjoying one of our many live streaming Valentine's gift experiences.
With in-person classes held in every capital city throughout Australia, we don't want the regional towns to miss out. Our live-streaming classes have become just as popular as everyone in Australia can take part. If you're a homebody and would prefer to take part in one of our classes from the comfort of your own home, our online classes are perfect for you too!
So let's start with explaining some of our most popular live-streaming Valentine's gift experiences you can do with your partner this year.
Spend Valentine's Day with a romantic online pottery class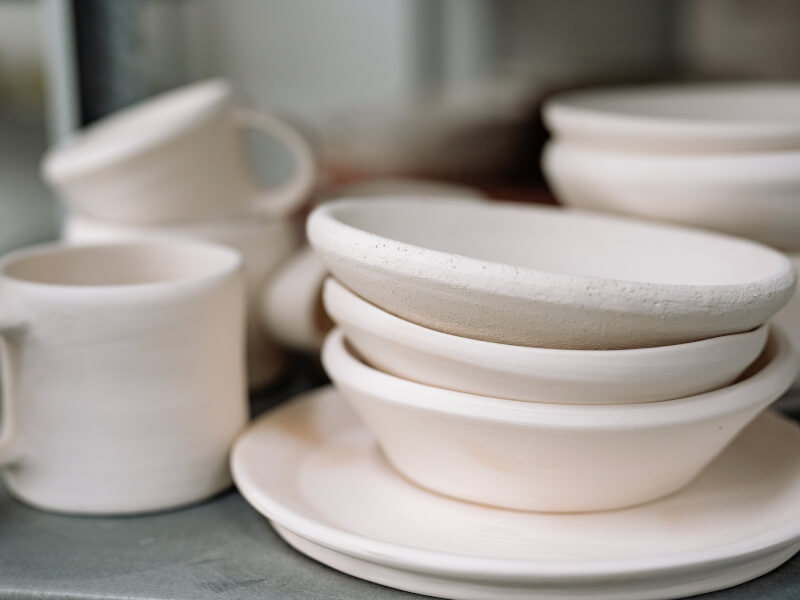 It doesn't get much more romantic than participating in a couple online pottery class together on Valentine's Day. OK, so it might not look like the scene from 'Ghost' with a pottery wheel, but our hand building pottery classes means it's much more accessible than you think. As long as you've got an excellent teacher to guide you, some clay and water, you'll be able to hand make your very own cups, bowls and vases in our extremely popular live streaming pottery classes. Build amazing memories together and create useful things you can actually use in day to day life. Before you know it, you'll be able to transform so much of you crockery, doing your bit for the planet too.
Build your own little jungle at home
Our online terrarium classes and DIY terrarium kits are so popular right now, we think they would make a fantastic Valentine's gift experience this year! Many people love the idea of keeping plants at home but have no idea how to look after them. While they would usually dismiss the idea of having to take responsibility for them, there's been a big shift in people buying more and more plants recently.
As we're spending more time at home these days, people are starting to realise the benefits of having plants because they give you more oxygen and help you feel like you have life all around you. If you want to start off slowly by building your own little jungle at home, we recommend joining our online terrarium classes so you can learn how to make your unique jungle yourself. The beauty about terrariums is they don't require much love, meaning you can get away with watering them just a couple of times a month.
Have fun learning new recipes
Our live streaming cooking classes are also a fantastic way to reconnect with your loved one and do things you love together. Whilst many households have one person who tends to most of the cooking, take it in turns or do it together every night instead. This puts the pressure off the one person from having to do it and gives them more time to do other things. When you take our online cooking classes, you'll be given more confidence to cook together and have fun doing it. Plus! You'll be able to learn brand new recipes as well. Our online cooking classes are some of the best things to do at home for couples, regardless of it being a Valentine's Day gift.
To find out how to can savour quality time, check out our couples Valentines experiences here.
Take a cocktail making lesson
Does the idea of drinking cocktails sound like more fun to you on Valentine's Day? Simply join one of our many online cocktail making classes and you'll learn how to make exceptional cocktails from your favourite armchair with some of Australia's best mixologists! It will surely be a fun-filled night of mixing, shaking and drinking your favourite cocktails at home with your partner.
How do our online classes work?
Unsure how our online Valentine's Day experiences work? Once you've decided which class you'd like to do, you can literally sit back and we'll do the rest. Our expert artists, foodies and makers will send you a lovingly packed craft box to your front door. Inside you'll find a DIY art kit which you'll need to set up ready before the class begins. Simply log onto Zoom and you'll find the other like-minded students and our expert teacher ready to teach you and your partner a fun and engaging class! It's as simple as that!
We hope our live streaming Valentine's gift experiences have helped inspire you to see that there are so many things to do at home, much more than you probably realised. Whilst we've only shared a snippet of the thousands of online classes in Australia to choose from, we hope you enjoy Valentine's Day with your loved one.