With September 6th looking more and more like it'll be spent inside, ClassBento has assembled some of the best Father's Day ideas in Sydney for you to enjoy in lockdown. Whether you live with your Dad (or he lives with you), or he's in lockdown somewhere else, ClassBento has lockdown gifts for dad no matter your living circumstances.

Father's Day ideas for a dad missing his barbeque
Like so many dads in Sydney, your father may be missing the Australian staple of having everyone around for a barbeque. Although there are no gift ideas for dad that can perfectly replace the sublime fatherly joy of commanding the cooking tongs and flipping burgers for the fam, there are still cooking experience gifts that can have your dad feeling like the Michelin-star chef he keeps insisting he is.

Make Your Own Potato Gnocchi
Gnocchi is one of the most versatile kinds of pasta in the world, and one of the best Father's Day activities lockdown has to offer. Making gnocchi isn't anywhere near as difficult as you may think, it just takes a little bit of time. Italian food maestros Salt Meats Cheese offer a live stream cooking class that works perfectly for your list of Father's Day gift ideas.
You'll have to provide the ingredients yourself, but gnocchi is made using predominantly flour and potatoes, making it a cheap and effective dish to make on a budget. Not only this but because there's no accompanying craft box for this one, it makes it one of the more affordable lockdown gifts for dad in Sydney.

Cook Spanish Tapas At Home
Spanish tapas is legendary as being a fantastic cuisine that can be shared by the whole family, so not only is this a fun choice when it comes to Father's Day gifts in 2020, but you might also get to share in the spoils of your dad's cooking adventures. Covering everything from paella through to zucchini flowers, this virtual class is ideal if you're chasing Father's Day ideas in Sydney for a dad that loves to cook.

Connect With Dumplings
Unless you love eating oil paint, cooking dumplings are the most delicious art form available, and knowing how to handcraft your own is an enviably tasty skill and one worth offering up as one of the best gift experiences for dad. Thankfully, Angie Chong from The Humble Dumpling offers a live stream class that can show your dad how to make incredible dumplings, making it an ideal option for Father's Day ideas in quarantine. If dumplings aren't the right fit for your gifts for dad, Angie also runs a very popular Spring Onion Pancake Class that'll help your dad fry up beautiful savoury pancakes that are ideal for entertaining.
Everyone knows that a dad doesn't need a tool shed to get over-invested in an obscure hobby, and ClassBento is here for it. We support Australia's dads and their desire to build, wilt, quilt and shave, and we have Father's Day gift ideas in Sydney to help your dad either discover a new hobby or get better at one he may already have.

Make A Leather Glasses Case
Got a DIY dad who insists on making everything himself? This virtual workshop is one of the best Father's Day activities in lockdown for a dad with two hands and. In this quick forty-five minute class, your dad will learn basic leatherwork skills as he builds himself a very fashionable glasses case! With a craft box delivered to his door that includes everything he needs, this is one of the best presents for dad in Sydney.

Learn How To Write A Book
Has Dad got a bunch of stories and experiences that he just won't stop talking about? If you're looking at experience gifts for dad that'll help him exorcise some of that long-winded storytelling energy, this class is perfect for him. Not only does this Sydney class cover a variety of storytelling techniques, writing devices and fun creative exercises, but Jan Cornall runs an exceptionally well-paced workshop that ensures the time will just fly by. By the end of it, your Father's Day ideas will have yielded a whole canon of literary classics. Hopefully.

Pottery Workshop: Pottery And Pets
Father's Day gifts in 2020 will tend to have a very direct focus on your dad, but why not bring the family pet into it? In this pottery workshop with a twist, your father will be shown how to hand-build a clay sculpture of the family pet, no matter the size, breed, colour or species! From Golden Retrievers to goldfish, this workshop is one of the best gifts for dad if he's a bit nifty with his hands, and looking to get a little more creative.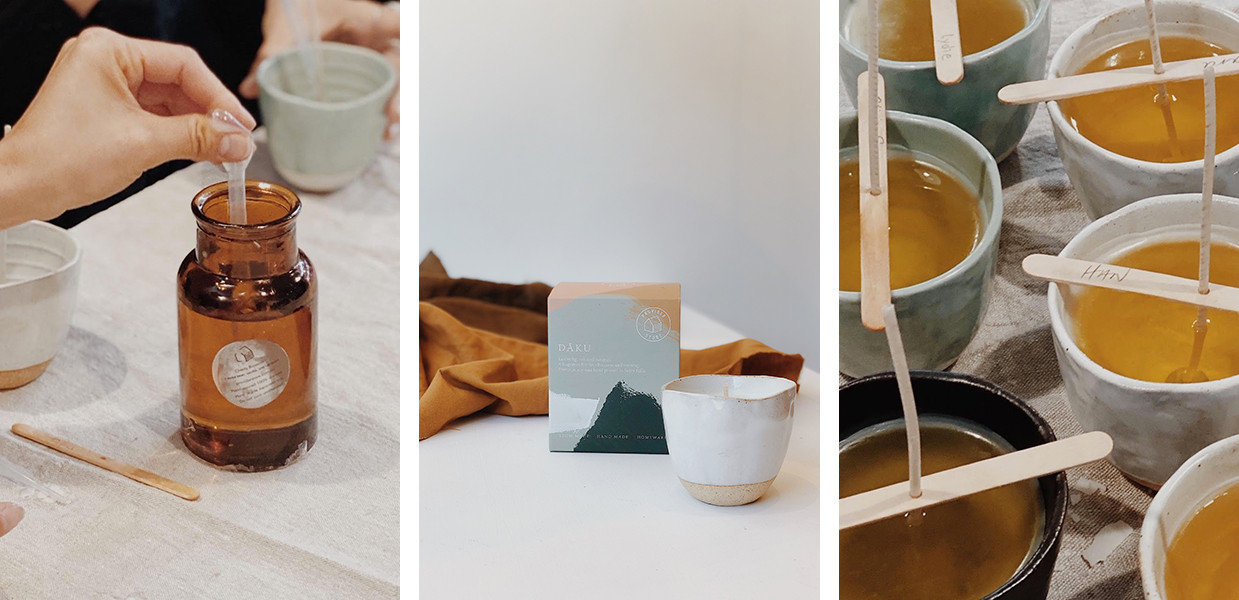 Father's Day gift ideas to pamper dad
If we break stereotypes here for a minute, ClassBento has a plethora of Father's Day ideas in quarantine to ensure that not only will your dad feel appreciated, he'll feel pampered as well. Looking after your skin and your hair is important no matter your gender, and offering your dad a bit of self-love for your Father's Day gifts 2020 can be a new experience for him, and a fun experience for everyone else!

DIY Edible Skincare
Although not every dad has a rigorous exfoliating technique, maybe they should. There are plenty of leathery old dads out there that could use a few tips on taking care of their skin, and what better way to offer that than with a skincare class that's also edible! From chocolate face masks to sugary body scrubs, this is one of the Best Father's Day gift ideas to get him out of his comfort zone, but also offering him tasty snacks.

Candle Making Course
Learning to make candles offers something more fragrant to your Father's Day activities in lockdown. Not only is it fun, but it'll also fill the house with the smell of breaking down Father's Day gift idea tropes. Frosa Katsis has been making candles for over fourteen years and her expertise will help your dad discover a new meditative hobby that's sure to impress mum. This also is a wonderful present for dad that can get the whole family involved.
Suggested workshops - Virtual with Kits