Forget diamonds, food is the real key to every woman's heart. If you're looking for palate-tantalising presents, these gift experiences for her are guaranteed to go down a treat. Read on for our guide to the best food-themed gifts for ladies in Australia. We've got all bases covered, from sugar-dusted dessert classes to hands-on bread baking workshops and boozy mixology masterclasses.
Satisfy her tastebuds with food and drink tastings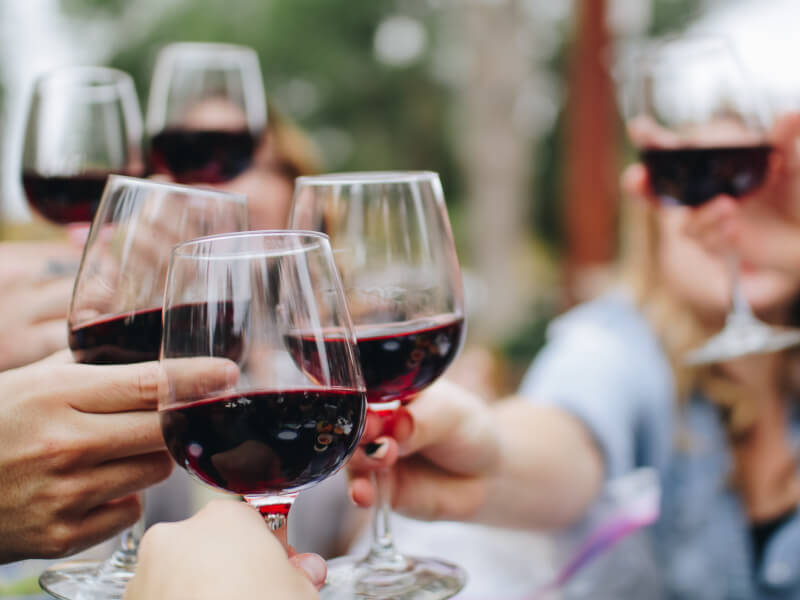 Sometimes, you just want to sit back, relax and let someone else do all the hard work. If this sounds like your idea of a good time, you'll love food and drink tasting classes. West Aussies will testify they're one of the most fun things to do in Perth, taking you behind the scenes of some of the city's top cafes, bars and restaurants.
Enjoy an evening of live jazz and French fare in Mt Hawthorn or throw in a bit of culture on this nf!street art and small bar tour. And it's not just Perth where you'll find these deliciously unique gifts for ladies, with these experiences also available in Sydney, Melbourne and Brisbane. Looking for gifts your girlfriend will love? Check out these cute ideas.
Get creative in the kitchen with cooking classes
When it comes to gifts for foodies, nothing beats a hands-on cooking class. The ultimate gift experiences for women, cooking classes are fun and social, with group sizes kept small to ensure every participant is showered with attention. The real question is, what theme will you choose? Do you want to send your recipient on a sushi making masterclass or does a plant-based vegan cooking class appeal more? At the other end of the spectrum, there are BBQ classes that will have ladies smoking, grilling and flipping like a pro.
Pro tip: think about a country your recipient has visited and raved over, then see if there's a cooking class to match. Chances are, we've got it covered. From Thailand to Tuscany, themed cooking classes cover a huge range of global cuisines. It's no wonder these gifts for ladies are one of the top fun things to do in Sydney.
There's no need for any previous experience either, so don't worry if your recipient has a reputation for burning toast. All cooking classes are led by friendly chefs who walk students through every step. At the end of the class everyone will leave with a brand new skillset and the confidence to recreate their favourite dishes at home in their own kitchen!
Learn the art of sourdough baking
Looking for unique presents for your wife? Sourdough baking workshops will teach your other half how to bake loaves that would make the likes of Chad Robertson swoon. You'll find these bread baking classes all across Australia, as well as online.
Make beautiful sweet treats at dessert masterclasses
From classic cupcakes to rainbow-coloured Korean 'Ggot Tteok' sticky rice balls, dessert making classes are the perfect gift for sweet tooths. They make great presents for sisters and can also be wrapped up for your wife, girlfriend or bestie. If your recipient lives in Sydney and has a vice for strawberry watermelon cake from Black Star Pastry, Portuguese tarts from Sweet Belem or kaleidoscopic doughnuts from Nutie, these baking and desserts classes will make next-level presents for her.
Heading to Sydney for your next holiday? While a selfie in front of the Harbour Bridge is a must, dessert masterclasses take you beyond the tourist trail and showcase the city through a local lens. They're one of the best Sydney activities for domestic tourists and offer a chance to connect with the city's top pastry chefs.
Zero experience is required, with all classes beginner-friendly and designed for any skill level. With guidance from your expert teacher, you'll have no problem creating a whimsical unicorn cake from scratch. Dare we suggest Hamish Blake might benefit from such a class after his hilarious lockdown antics. If you haven't watched the video reels, get on it!
Shake and stir cocktails at a mixology class
If you're shopping for the kind of lady who never says no to a mimosa with brunch or an espresso martini nightcap, these cocktail making classes are guaranteed to go down a treat. Hosted at some of the hippest bars in Australia, you'll be taken behind the scenes and shown how to mix, muddle, shake, stir and garnish with serious flair!
As well as learning how to create your favourite DIY cocktails behind the bar, you'll leave with the skills to pull off mixology magic at home. This makes cocktail classes ideal gifts experiences for women who love to entertain. Booze-soaked nights are always better with friends, so why not purchase two of these gifts for ladies and invite yourself along for the fun?
Start mornings right with a coffee making course
Australia is a nation of coffee lovers, with cities like Melbourne serving some of the best beans in the world. Whether the special lady in your life enjoys a simple espresso, a creamy flat white or a skim-milk latte with caramel syrup, these coffee class gift ideas will have them appreciating their caffeine fix on a whole new level.
While Melbourne is definitely Australia's coffee mecca, it's not the only city you can learn to create intricate latte art and pour a crema-topped espresso. These coffee gifts for ladies are also available in Adelaide, as well as other major cities like Perth and Brisbane. If you're looking for unique birthday gifts for aunties or wondering what to stuff into your mum's Christmas stocking this year, a coffee making class is sure to please.
Give her the power with an experience gift voucher
Tossing up between a glamorous evening of mixology and a wholesome afternoon of sourdough baking? Let the special lady in your life decide with an experience gifts for her voucher. Simply load up your gift card with the amount you'd like to spend, then let her cherry-pick her perfect workshops. This way, you can't go wrong. Experience gift vouchers are also instant, making them great last-minute Christmas gifts for women.
Ready to pick out fingerlicking foodie gifts for daughters, baes, besties and any other special ladies in your life? Browse this huge range of food-themed gifts for ladies today!