Out of ideas for presents for your girlfriend? If she's the kind of person who has everything, or she values the chance to make memories over material things, then you're in luck. These gift experiences for her will put a smile on her face and place you firmly in her good books.
No matter where you are in Australia, we've got presents for your girlfriend that will fulfil all of her crafty, creative dreams. On the hunt for fun things to do in Melbourne? How about a chocolate making class? In need of great Sydney activities? Gift your girlfriend a course in creating homemade candles. No matter her interests, we've got gifts for her galore – read on to find out more!
Play with clay and sip on wine at our Brisbane-based ceramic classes
At Wesley Taylor Art Studio's hand built pottery workshop, your girlfriend will be partaking in pottery classes that use air-drying clay in order to create a delicate flower-shaped candle holder. The class takes place in an Italian restaurant – so don't forget to order a drink or snack – and everyone will have the chance to take home a piece of handmade pottery to be proud of. Your partner will create a rose candle holder and a separate flower candle holder, and she can even use the leftover clay to create more figurines once she's built up her confidence!
Give the gift of a mindful moment with candle making classes
Stress is a part of life, but if your other half has really been feeling it lately, one of the most thoughtful presents for your girlfriend is the chance to take a step back and enjoy some self-care. At this Sydney-based private soy candle making class and wine, that's exactly what she'll be doing. She'll learn how to make soy candles with a glass of something delicious in her hands – the perfect chance to unwind and make the most of some aromatherapy.
The class is homely and cosy, with a four-person maximum, so that everyone can learn the art of making candles under their own steam in a relaxed environment. Everyone will come away with more than one DIY candle and the knowledge of how to continue making homemade candles at home. So, if your girlfriend spends a decent amount of her paycheck on candles – we get it, we do too – then consider booking her one of these candle making classes. Plus, you could always go with her and make it a fun date night! Want to express your gratitude for a special lady? Check out these thoughtful gifts for her.
Explore Perth's street art and learn how to make a delicious tipple at a cocktail making class
A chance to tour Perth's street art, small bars and learn how to make cocktails? We're sold, and we're sure your girlfriend will be too. These cocktail masterclasses with street art and bar tour are designed to introduce everyone to a side of Perth they may not have seen, in a social environment. Your partner's guide will take the group around the streets of Perth, pointing out street art along the way and sharing their knowledge of local and international artists.
From there, they'll head to three fabulous small bars, where everyone will have discounts on any food and drinks ordered. Next comes the cocktail masterclass at an award-winning bar, where your girlfriend can shake, stir and mix her way to a well-deserved drink after a long day. Add this cocktail making tour to your list of presents for your girlfriend's birthday or, as one of the best gift days for couples, why not plan a romantic day out for your anniversary?
Is your girlfriend a chocoholic? Give the gift of a chocolate making workshop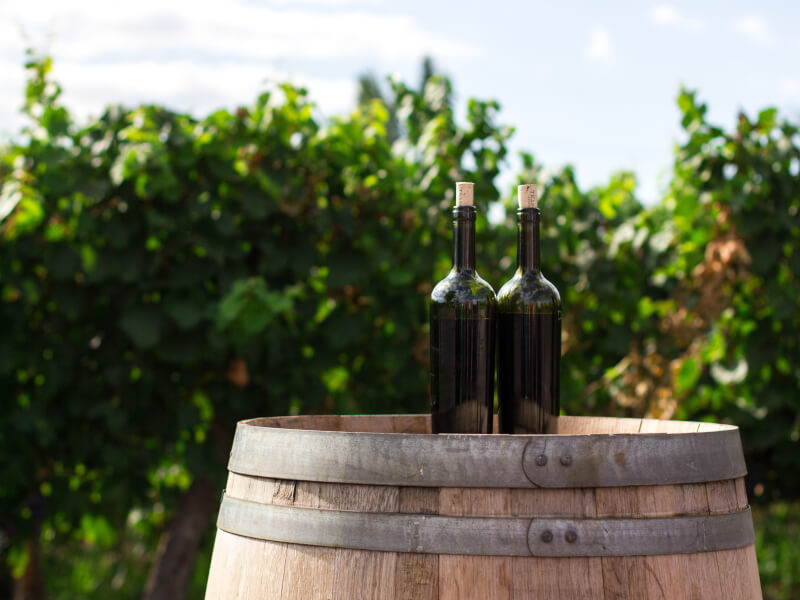 If your girl is a Melbourne-based chocolate fan, you'd be hard pressed to find better gifts for her than chocolate making classes. Thankfully, the folks at Dash Finishing School have put together a chocolate making workshop that will please the most devout chocolate lover. Over the course of three hours, your partner will get hands-on with various chocolate techniques and concepts, learning how to make truffles, marble bars, ganache chocolates, caramel filled chocolates, and more.
She'll be taught a French tempering technique, as well as feel more confident with different chocolate varieties, equipment and moulds. They'll work on making their own caramel and ganache, as well as discovering different fillings, flavourings, and hand enrobing techniques. Sound comprehensive enough? We think so, and we're confident this class should be top of the list of presents for your girlfriend.
Head to the Hunter Valley together for a food and wine tasting experience
Add this to your list of experience days for couples and get a date in the diary, because this Hunter Valley food and wine tasting trip from Sydney will make for an ideal day date. Dave's Tours will take you out into the Hunter Valley, where you can both tantalise your tastebuds by exploring some of the best wineries in the area – and a local distillery. You'll have a guided tour by an expert at each stop, before completing your wine tasting experience with complimentary chocolates and local cheeses. For serious fans of food and wine, this experience ranks amongst top girlfriend gift ideas.
Get mixing, muddling, and shaking at private cocktail making classes
Mofo Lounge in Melbourne has created a private cocktail class that will have your partner learning all about the art of cocktail making from the experts. Fun, interactive and hands-on, your girlfriend's mixologist will guide her through the process of making three cocktails . And don't worry, along with these cocktails she'll be able to enjoy a dips platter and cheese board as well.
She'll also discover secret industry tips and tricks at these mixology classes, before trying her own hand at mixing, muddling, and shaking her own cocktails. Book this class as a present for your girlfriend and join her to perfect your cocktail making skills together – it'll give your next dinner party some serious wow factor!