Vegan lovers rejoice! Your Christmas stockings are going to look a lot different this year. With a plethora of gift voucher ideas for vegans across Australia you'll be spoiled for experiences and able to gift your friends and family something they'll truly love this Christmas.
Whether you're in Sydney, are embracing your newfound freedom in Melbourne or lapping up the sun in Perth, if you're looking for the best vegan gift experiences in Australia this Christmas, we've got you covered. You can search for local gift experiences near you or choose from a variety of different types of things to do across Australia.

Try a vegan cooking class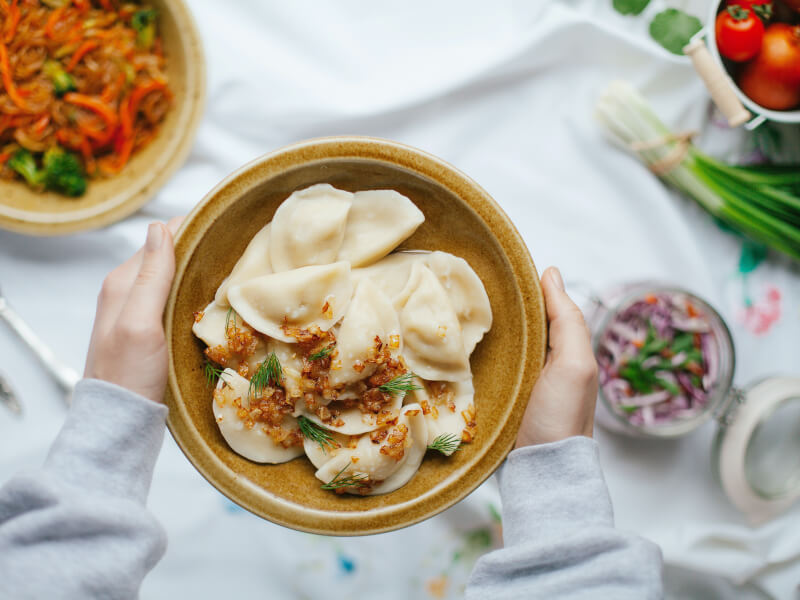 If the vegan in your life is into cooking, why not treat them to an afternoon learning how to prepare all sorts of delicious, cruelty-free meals? This is also a great present if you know your friend likes eating out but hasn't had the time (or confidence) to cook meals at home themselves yet. They'll gain loads of practical skills that they can use later on when experimenting in their own kitchen.
Our passionate teachers all across Australia are here to help everyone on their journey and prove that being vegan doesn't mean you have to eat boring food. If you're looking for a unique experience gift in Australia, put in the extra thought and get your loved one a vegan cooking experience. These gift voucher ideas for vegans are some of the best indoor activities to try is you're looking for fun things to do on the weekend at home.
From vegan pasta making classes to alternative plant-based Japanese cooking, these local foodie experiences are a great way to show your loved one that being vegan isn't as restrictive as they thought. It would be a lovely opportunity for beginners to learn how to make their own vegan food while getting the chance to experiment with different types of pasta, sauces, alternative ingredients and nourish their body with delicious, healthy food.
If you have someone in your life who loves cooking but has never tried vegan cooking before, a vegan cooking class for beginners might be just what they're looking for. This way they can learn how to make great tasting recipes from scratch without any animal products. It's such a unique gifts experience for couples, and if they enjoy themselves, they might even start eating more homemade plant-based meals after this!

Relax with organic skincare making
Are you looking for a vegan gift voucher ideas for friends who are into their beauty regime? You could always get them a skincare making experience. If they're after something more relaxing they can try out a make your own natural organic skincare workshop.
They'll learn all about the ingredients and how to create their own beauty products. It's not just about knowing how to make skincare, but also about knowing what ingredients are best for them and their skin type. And the best part is, they can continue on their natural skincare making journey at home long after the class is over.
You can choose from a variety of different experiences, including homemade natural soap making courses, coffee face scrubs or even how to make your own organic lip balm and hand cream. And if you can't find an in-person workshop near you, you can experience these vegan-friendly classes via live streaming.
Before the class, you will receive a craft box filled with all of the organic ingredients you'll need delivered right to your door. Then all you have to do is sign into the class and make along with a teacher from the comfort of your own home. Perfect for the health-conscious person in your life, or those who want to start taking care of themselves more.
Support local with gift experiences this Christmas.
Soy candle making for fragrance lovers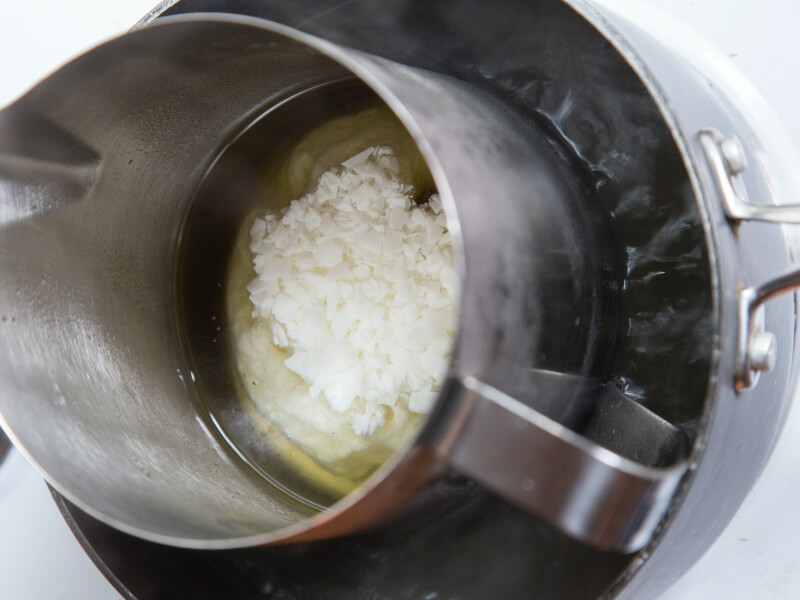 If you're looking for gift ideas for vegans who love candles, our soy candle making workshops are the perfect experience gifts to give. Your loved ones will be able to enjoy the scents of their own candles when they get home after making them themselves.
They'll also learn all about how soy candles are made and why they make great alternatives to regular beeswax candles. During the class they will get tips on how to create beautiful vegan-friendly scents like patchouli, rose and lavender and so many more. This is a fun experience that anyone would love!
The soy candle making class is an easy way to teach someone how to create their very own homemade vegan candles. Not only will they have a lot of fun turning something simple into something beautiful, but it'll make them think twice about buying those mass-produced, store-bought ones with hidden ingredients that can upset their stomachs or even cause them respiratory problems in some cases. If you're looking for gifts ideas for vegans who love lighting up candles this Christmas, then this class is perfect!
Soy candle making classes are a fantastic way to spend an afternoon with your friends and family, or even by yourself if you're looking for some time out from the rest of the world. The receiver of this rejuvenating gift voucher idea will have the chance to take some time out and learn the ins and outs of natural candle making with a local maker.
A soy candle making class would be perfect for someone who loves scented candles at home. It's always good to have something natural burning when you're trying to relax at home, especially if you live in an area that gets bad pollution. This vegan gift idea will give your friend some practical experience while giving them the chance to treat themselves with something they love. It's also a great activity to try is you're looking for fun things to do in Melbourne or Sydney.

Discover tons of eco-friendly and vegan gift voucher ideas from Australia's most passionate local makers artists and foodies. There are also many other types of personalised experience vouchers available so you're sure to find the perfect one for you or someone else this Christmas.