On the hunt for the perfect experience gift cards to surprise your loved ones with this Christmas? We've got you covered! Whether you're looking for fun things to do in Sydney with the kids or the best gifts for Mum, prioritise quality time on this year's shopping list with these unique Christmas gift ideas.
Shake things up with your cousins at cocktail making parties, learn how to melt and pour soy candles with your sister or clay and sip with your partner at a pottery class. Whether you're shopping for your parents, kids or colleagues, our diverse range of creative, hands-on last minute gifts in Australia are just what you need to bring joy in 2023.
The best part? You don't even need to leave your house to purchase one of our Sydney workshops, making our experience vouchers the most convenient Christmas gift ideas around. With the click of a button, you can either book a specific workshop for your lucky recipient or simply buy them one of our experience gift cards.
Need some ideas regarding which workshop to buy for who? Here are our top 5 experiences and activities to give as gifts this Christmas, along with a friendly suggestion of who they might suit best…
DIY a terrarium together
Terrariums are so on-trend right now. Reconnect with nature, get your hands a little dirty and learn how to build and decorate your very own terrarium to take home at these hands-on Sydney workshops. Give the gift of creativity and fun this festive season with our unique terrarium experience gift vouchers.
Suggested recipients: Just about anyone — from your partner and your parents to your best friend. A terrarium building workshop would also make a great corporate gift for your team at work.
Get shaking at a cocktail class
On the search for fun and social Sydney activities? Learn how to make a damn good margarita or put a new twist on a classic piña colada. A cocktail making class is a super fun gift and the skills that you learn there are bound to come in handy in the new year!
Suggested recipients: Close friends, your cousins and your siblings. This is also a great e-gift card for couples.
Squish clay and sip your favourite drinks
Play with clay and melt your worries away at a pottery class. Guided by an experienced potter, you'll learn hand building techniques or wheel throwing skills that will have you creating your very own DIY ceramics. Pottery classes in Sydney are the perfect chance to build your confidence and make functional, handmade pieces for your home.
Suggested recipients: If you're looking for something simple that everyone will love, pottery is a great option for last minute Christmas gifts in Australia.
Jump behind the stove and learn how to cook
Whether you're learning to cook macarons or macaroni, flex your culinary skills and learn to whip up some brand-new recipes with cooking classes. Nothing tastes quite as good as a homemade dish made with your loved ones!
Suggested recipients: This is a great gift for people of all ages, from your kids right through to your grandparents.
Get creative with colours at a painting class
Painting classes in Sydney are a fantastic way to relax, unwind and switch up your weekend plans or Friday night activities. Enjoy time away from your phone and computer screens and create a masterpiece to take home with you.
Suggested recipients: This is another gift that's ideal for people of all ages, from your kids and close friends to your colleagues and parents.
Our creative workshops take place all over Sydney every day of the week, AM to PM. By attending or purchasing a workshop, you will be supporting a local small business or artist. Plus, one dollar from every workshop booking gets donated to Dementia Australia — 'tis the season of giving after all! Want to learn how to make your own Christmas decorations? Check out these 7 DIY ideas!
Gift a unique experience
Pick a fun experience for them, or let them choose from our thousands of creative classes and kits.
Valid for 3 years.
card_giftcard Get a gift card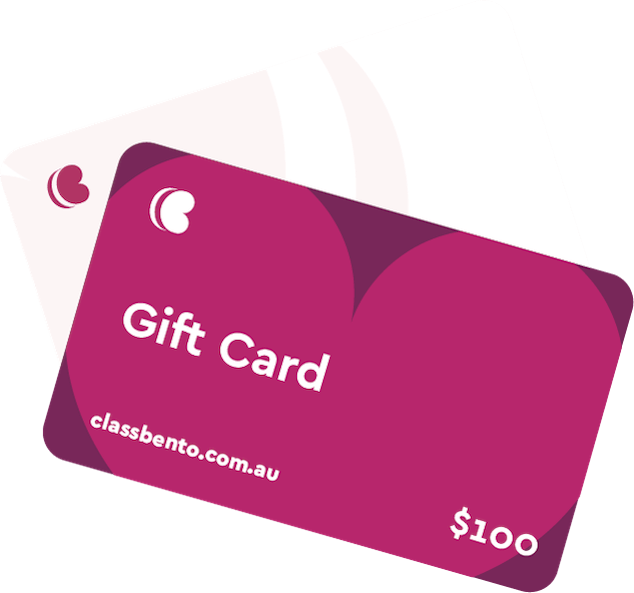 Suggested workshops in Sydney