In case you missed it – Mother's Day 2022 is just around the corner, and for some people it might be another year of being separated from your loved ones. Whether you're self-isolating, have to quarantine that week or you're simply far from your family, searching for gift experiences for mum in Sydney requires a heck of a lot of creativity when you're stuck at home or outside of the city.
Mums are notoriously hard to shop for, but not being able to go to the shops because you're in quarantine or isolation adds a whole new dimension of difficulty to the task. When it comes to finding gifts for her – or seeking out unique Mother's Day presents – not being able to browse the aisles of your nearest Myer or David Jones in Sydney has made the art of gift-giving a true guessing game. Thankfully, we have compiled some of our top Mother's Day gift ideas for when you're stuck at home.
If you're feeling desperate and unsure of what to do, there's no need to despair – our Craft Boxes are the ultimate Mother's Day gift for mums everywhere. To help combat the difficulties of quarantine, you (and your mum) can now take part in one of our interactive online classes! The best part? You'll get a DIY craft box delivered to your door. Containing all of the materials and resources you need to complete your online workshop, you and Mum will be well on your way to expanding your artistic skillset, unwinding for an afternoon and picking up some impressive new skills (without even leaving your living room)!
If you're looking for fun things to do at home that will take your virtual Mother's Day activities to the next level, our Craft Boxes are the perfect place to start. Encourage the whole family to join in from wherever they are in the world, or simply send your mum a craft box as a Mother's Day gift pack for her to enjoy in her own time. Has Mum always wanted to learn how to make the perfect homemade margarita? Maybe she'd like to get into gardening but she isn't sure where to start? Whatever type of mum you're shopping for, our range of incredible DIY craft kits are sure to make this Mother's Day in Australia the most memorable one yet.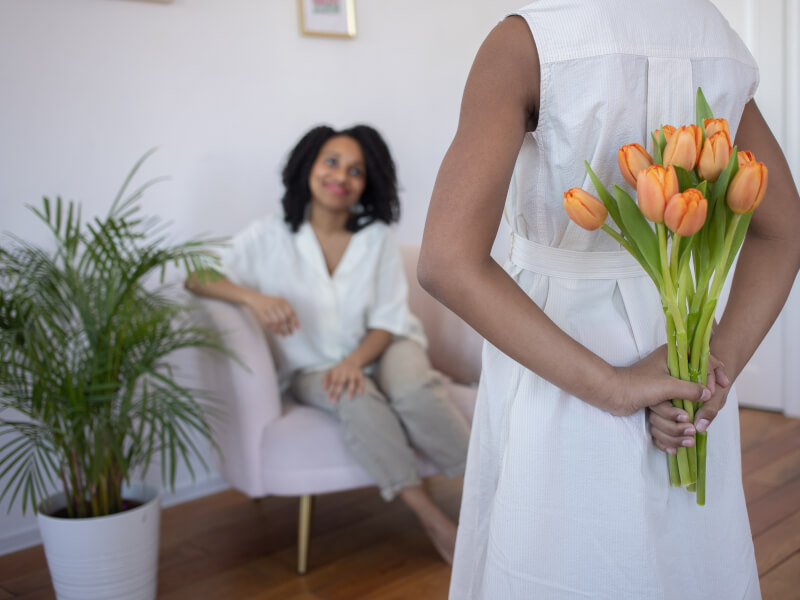 Pampering Mother's Day ideas


Obviously, Mother's Day activities are easy to come up with if you still live with your mum (or if she lives with you). But coming up with suitable Mothers Day quarantine celebrations in 2022 can be a real struggle. Maybe you'll just spend a nice day watching Better Homes and Gardens? Maybe you'll have a marathon of the Gilmore Girls while indulging in a classic mum beverage, such as chardonnay? No one knows your mum better than you do, which is why our range of ClassBento live workshops, as well as our new craft box delivery service, is so extensive and growing day by day! What makes our new live online classes and kits such a great idea is that they work for individuals, but they're also a great option if you're looking for Mother's Day ideas for the whole family.
When it comes to Mother's Day gift ideas that aren't the standard chocolates and flowers, it's got to be beauty products. Mums love beauty products, but sadly, you can't peruse the aisles of Sephora or Myer when you're isolating at home. But that doesn't mean you should write off beauty products when it comes to gifts for mum!
Instead of simply buying some shea butter and whacking a card on top, why don't you get your mum - heck, even the whole family - making their own range of boutique soaps? Offering your mum one of our online soap making classes is a fantastic way to show her how much you care, giving her the opportunity to complete a little project of her own. This is a fantastic way to pass the time while keeping the brain active particularly if your Mum is stuck in isolation. I mean, what better time to pamper yourself than quarantine season?
Our craft boxes make for beautiful Mother's Day gift packs! With our soap making class, you can even offer your mother a classic gift with a unique twist! Even if you were looking for something a little on the smaller side, our make your own coffee scrub workshop is a fantastic experience gift and a good way for your mum to think more sustainably when it comes to skincare products. Whether it's via one of our live-stream classes or a DIY craft box, our Mother's Day gift ideas help her celebrate her own unique sense of creativity.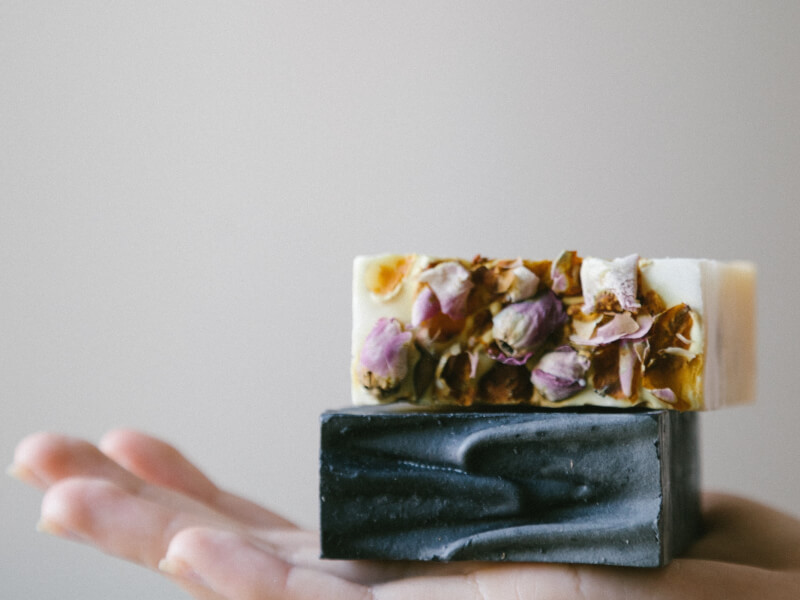 Lush Mother's Day gift ideas
Don't worry, it's not just beauty products that our craft boxes can help your mother get creative. As far as Mother's Day gift ideas go, we've got a swath of workshops and experience gifts ready to be packed up and shipped to your mum ASAP. Hey, hands up how many of your mums like working on the garden?
Mums and grandmothers from Sydney to the centre of Australia and beyond will no doubt love a little bit of garden action, but if you're stuck in quarantine it can be hard to get out to your local nursery and add some new green friends to the collection. However, with a DIY craft kit your mum doesn't leave need to her home (not even to go outside if she pleases) to create a perfect little indoor sanctuary.
Our live classes online have a growing range of botanical options, from traditional Japanese Moss balls (known as Kokedama) and DIY terrarium building workshops, all the way to a botanical watercolour class to show your mum how to paint her favourite flowers.
You can choose from either engaging with a teacher and other avid gardeners at a live streaming classes, where one of our qualified instructors will show your mum how to build an indoor garden in real-time, or our craft boxes which require no internet connection, with all the instructions necessary packed within. As far as Mother's Day quarantine ideas go, redecorating the house with lush plants is a great way to keep the living room fresh, in a time when your mum might be stuck there for what feels like forever.
No matter how you choose to celebrate your mum this Mother's Day, if you're stuck in self-isolation, we're here to help. Coming up with Mother's Day gift ideas in 2022 has maybe never been harder, but with our live online classes and DIY craft kits, you can offer your mum all the guidance, experience, and resources our classes would otherwise offer her, without needing to leave the house. With fun and easily accessible Mother's Day gift packs, our craft boxes are sure to surprise your mum in 2022.
Suggested workshops - Virtual with Kits