If you're the organiser of an upcoming hens party and are in desperate need of hens day activities in Sydney, maybe a hens day at home will work for your special occasion. Deciding to have a hens day at home gives you the ultimate flexibility to create the perfect girl's celebration before the big day. In fact, hosting hens day activities at home is becoming an increasingly popular trend because it's an incredibly cost-effective way to honour the bride to be. It also proves to be just as fun!
While you might need to get a little more creative in the planning process, it will certainly prove worthwhile once the day arrives. There are so many perks of having a hens day at home. It makes the day much more personal and gives you more time and space to enjoy the company of your best girlfriends. It's also an invitation to get as creative as you want! You have full control over everything from decorations to activities to food, which means you can go as over the top or as subtle as you wish.
We suggest picking a fun theme to create the hen day around, because who doesn't love dressing up and decorating accordingly? Setting a theme for the hen party is guaranteed to create a buzz among all the guests and is particularly useful in situations where some guests don't know one another as it's a great icebreaker. To help you get started, we've rounded up five great themes for a hens day at home, and a few fun activities that are perfect for each theme!
Throwing a garden party themed event is a great way to utilise your outdoor space at home and is perfect if your hen party will take place in the warmer months. Think loads of greenery, beautiful flowers, and then tablecloths, centrepieces and foods that echo these dreamy colours. An outdoor botanical affair will surely impress the bride and her guests, you might even forget you're still at home!
Hens day activities:
DIY Kokedama Workshop
A kokedama is a hanging string and moss garden and they are beautiful additions anywhere in a home or workspace. The best part? They're actually super easy to make once you know how! Therefore this class is suitable for everyone, whether you've never heard of kokedama before or already love these beauties. By the end of the workshop, each guest will have made two kokedamas to take home. This unique activity is perfect for a hen day garden party as you'll be able to celebrate the bride and all things nature.
Succulent Petite Posy Arrangement Workshop
Succulents are sturdy, low maintenance and brighten any space. This succulent petite posy arrangement workshop will teach you how to wire succulents and arrange them into a posy to take home. Succulent bouquets are super unique, fun to make and are ultimately a great activity for a garden hens party.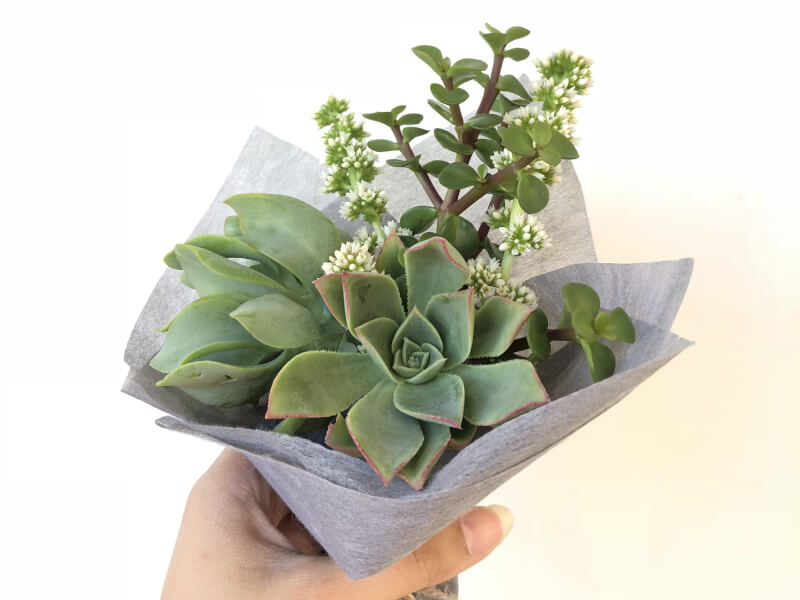 Carnival Party
A carnival circus hen party is perfect for a bride who loves to have a lot of fun! This theme is flexible since you can channel anything from the traditional carnival party, a vintage circus theme, or even get ideas from The Greatest Showman movie. Make canapes inspired by conventional circus food, such as cheese dogs and cotton candy. Since life and marriage is all one big chaotic circus, have some fun and be adventurous with this theme for a hens day at home.
Hens day activities:
Group Juggling Class
Juggling is one of those skills that is so well-known but always manages to impress, probably because not many people can pull it off. Perfect for a carnival party, everyone will learn the basic techniques to become amateur jugglers. The bride will be able to let loose and juggle away the stresses of the impending wedding plans. Not only is juggling impressive but it also improves coordination, balance and concentration and is a super beneficial exercise.
Hula Hoop Workshop
Hula hooping is a little like reliving all the fun and creativity of childhood. Except this activity can be just as fun for adults! Great for a carnival party, this class will teach you the tips and tricks of hula hooping from an instructor who has featured in circus performances herself.

Arty Party
Everyone has that one friend who still gives handmade birthday cards and homemade gifts, and if that crafty friend is the bride to be then an arty hen day is the ultimate way to celebrate her new venture into married life. Think vibrant colours and patterns when decorating, and you can even DIY everything yourself to really get into the theme. Even for guests who don't believe in their artistic side, everyone will learn fun new skills while celebrating among friends.
Hens day activities:
Beginner's Watercolour Painting Class
Watercolour painting can be frustrating when you're just starting out, but this beginner's class takes it back to basics and teaches you fun hacks to get amazing results fast. This is a great activity paired with wine to get you relaxed and bond with one another over your different takes on the paintings. The crafty bride will definitely appreciate everyone getting into the arty spirit and giving it a go!

Micro Macrame Workshop
Macrame may be best known for its bohemian run in the sixties and seventies but the last year has made it evident that the trend is well and truly back. This activity is beginner-friendly and you can choose your own design and your instructor will be on hand to help guide you through to completion. Ideal for a boho bride to be who loves a little bit of DIY!

Sixties Flower Power Party
Everyone loves a retro theme and the sixties decade is always a favourite. Guests can dress up as groovy or as hippie as they like but it's beautiful floral arrangements that will be the stars of the party. And what girl and bride-to-be doesn't love flowers and disco tunes?
Hens day activities:
Romantic Flower Crown Workshop
Flower crowns are all the hype right now and thanks to Nikki of Peony Story florist you can learn how to make your own personalised one. This is a great activity to do early on in the hens day at home, so everyone can wear their crown for the rest of the party. Just think of all those stunning photos you can take from the day with everyone wearing their own handmade flower crown.
Posy Bouquet Workshop
Every girl knows what their favourite flowers are not many know how to arrange their own bouquets beautifully. This workshop is really relaxing and fun as everyone mixes and matches seasonal flowers and foliage, and at the end of the hens day, they can take their gorgeous arrangement home with them.

Girls Just Wanna Have Fun Party
Get inspired by your favourite female idols over the decades from Cyndi Lauper to Madonna to forever fabulous Carrie Bradshaw. With this theme, you can encourage guests to dress up as their favourite persona or just have some extra fun with their outfits. Whatever you do, this theme was almost made for a hens party!
Hens day activities:
Mobile Minibar Cocktail Class
A hens day wouldn't be incomplete without cocktails and when you're having the hens party at home it can be hard to find a guest confident enough with mixology to play bartender for the evening. A cocktail class is the answer! This mobile minibar is an aesthetically gorgeous addition to your party setup at home and you can learn all your favourite cocktails like Carrie Bradshaw's iconic go-to, a cosmopolitan.
Cake Decorating Workshop
Cake decorating is the epitome of a fun girls party, particularly if the bride to be has a sweet tooth. This delicious class is great for cake lovers and creative guests. You will learn how to stack, fill and cover your own petite cakes, and then decorate using fresh flowers, decor and embellishments. At the end of the party, you will walk away with a dazzling cake and very handy new skills. You could even use this as a chance to prep the wedding cake!