With dad's special day just around the corner, we've taken it upon ourselves to compile some of our best Father's Day craft ideas in Sydney that will help you celebrate in style (and navigate those pesky – but necessary – social distancing laws that are in place). With the Great Sydney Lockdown currently underway, it's increasingly likely that your 2021 Father's Day gift ideas will have to account for some significant lockdown restrictions. And as such, planning ahead has never been more important.
Thankfully, there are plenty of fun and creative Father's Day activities that lockdown can't spoil, and in fact, a little extra downtime might be the thing your dad needs when it comes to (finally) kickstarting a new hobby. With such a varied and ever-expanding range of gift experiences for Dad, it's never been easier to say "Happy Father's Day" in a meaningful way. Our in-person Sydney workshops cater to small groups and private events, making them perfect for small family celebrations, while our online classes are available Australia-wide, making them a wonderful option for big groups looking to connect from the comfort of their own homes.
Gifts for dad in lockdown
As the Sydney lockdown of 2021 is extended, it's worth keeping a few Father's Day craft ideas up your sleeve. The only predictable aspect of the current pandemic is how unpredictable it is, and having gift experiences for dad in Sydney that can be enjoyed in the house is a great way to make your Father's day ideas completely pandemic-proof. Thankfully, many of our incredible Sydney workshops have pivoted in order to take their classes online while also creating a DIY craft kit to accompany the experience. This means you and your dad can enjoy cocktail making, painting, bread baking and plenty more from the comfort of your own living room!
It's no secret that some of our best-selling workshops are our cocktail making classes. Mixology combines creativity with a party, and a little bit of booze never hurt to loosen up the social atmosphere and get everyone enjoying themselves. Just because they're ideal for team building and birthdays, doesn't mean they should be avoided when it comes to Father's Day ideas in quarantine The fine folks at Tippled have put together an incredible cocktail making kit that's perfect to get your dad shaking, stirring and sipping on his special day. Not content to just treat your dad, this virtual class has a cocktail kit containing enough ingredients and materials for four people to enjoy four cocktails each, so everyone can enjoy your presents for dad.
This is one of the best Father's Day gift ideas for the whole family to enjoy, provided everyone is over eighteen. And, using native Australian-infused flavours, your Tippled cocktail experience is devilishly unique to your standard cocktail fair. If your home bar situation is lacking, you can also throw in a full cocktail making kit for a little extra. This Sydney workshop does require you to pick up your cocktail kit due to the fragile nature of the boxes contents (most are delivered), but once you've grabbed it, this is one of the most original gifts for dad in Sydney that also double as a celebration. Half gift, half party? That's a real winner.
If you're chasing gift experiences for dad that are a little more on the relaxed side, we've got you covered for that, too. Given how stressful the year has been, finding Father's Day ideas that put a real emphasis on relaxation can be super important, and thankfully we have a plethora of Sydney workshops that can help your dad relax and unwind from home. Kintsugi may not be one of the most traditional Father's Day gift ideas, but it is one that might just fit the bill. Kintsugi is the Japanese ceramic art of repairing broken pottery using gold lacquer. It's a form of mindful movement meditation, and one of the best Father's Day craft ideas to get your dad relaxing, while also learning something new.
Art Kintsugi Sydney offers engaging and comprehensive virtual classes that both your Dad and Mum can sink their teeth into and enjoy a Father's Day that's more on the relaxed side.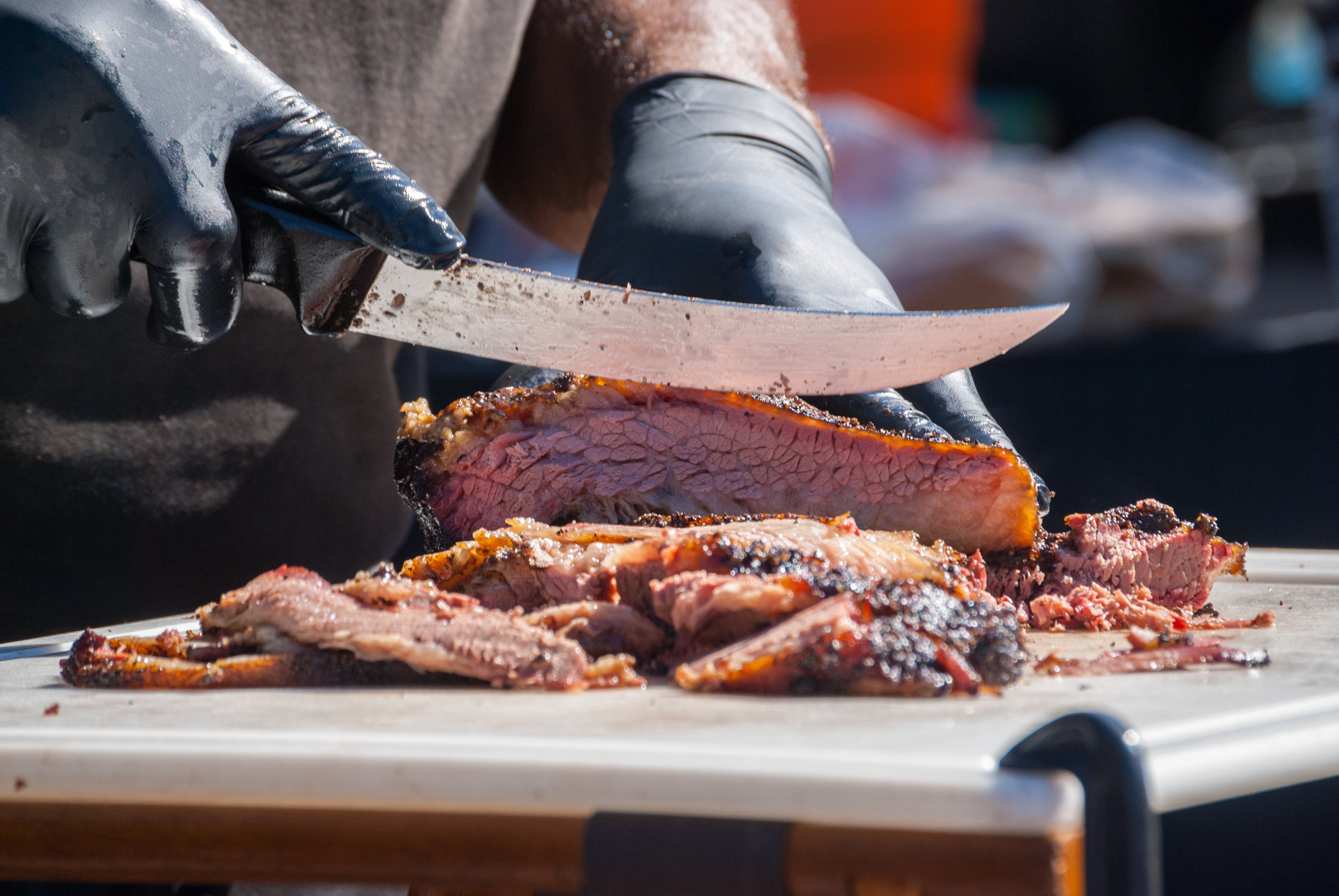 If you're fortunate enough to be able to leave the house for Father's Day in 2021, we have plenty of in-person classes that meet government requirements to ensure that your Father's Day ideas in lockdown will still be safe, fun and enjoyable.
BBQ School run some of the best cooking classes in Sydney and have the best Father's Day gift ideas for a dad who loves his barbie. Hosting workshops at their school in Willoughby or out in the sunshine of Centennial Park, you can choose from a variety of BBQ cooking styles, techniques and flavours.
Their American BBQ And Smoking class is one of our most popular Sydney workshops, and one of the best gifts for dad, particularly if he fancies himself as a bit of a tong master. Not only will there be a few complimentary beers, but your dad will also learn how to make a three-course American BBQ feast that he'll get to enjoy at the end of the class. And, being out in Centennial Park, he'll get practical hands-on advice while maintaining social distancing laws.
Dad already a master meat-smoker? Get him cooking up a real fiesta with BBQ School's South American BBQ Class! Smashing out Churrasco BBQ is one of the best Father's Day craft ideas in Sydney! Although not a craft in the traditional sense, the art of South American cooking is something that's underexplored in Australia, but BBQ School are here to change that.
Once again starting with complimentary beer and nibbles, your dad will discover how to make a range of fish, meat and salad dishes that are all authentically South American, making this one of the tastiest Father's Day gift ideas in Sydney.
If Dad's not much of a foodie, why not spoil him with a photography course? Get outside into that beautiful September sun together and learn to take incredible photos like a pro. Whether he's the ultimate urbanite or a landscape-lover, there are photography classes in Sydney he's sure to love. Walk the streets of the city and study the stunning architectural features of the CBD, or alternatively, leave the hustle and bustle for the stunning Sydney coastline – whichever workshop you choose, you're guaranteed to walk away with the technical know-how necessary to create perfect pictures with every click.
No matter what you choose, we have unique Father's Day craft ideas in Sydney that'll help you navigate lockdown like a pro and have the whole family celebrating together. With both in-person and virtual classes, you can find gifts for dad regardless of the lockdown laws in Sydney.
Suggested workshops in Sydney