While some mums are easy to shop for, others can make Mother's Day gift ideas quite the challenge. If you have no idea what to wrap up this Mother's Day and your gift ideas for Mum are being met with comments like "you don't have to get me anything" or "I just want a nice homemade card", we've got your back.
With a huge selection of Mother's Day gift ideas in cities across Australia, it's never been easier to track down something truly special. Here are some of our favourite ways to say "Happy Mother's Day" this year!
Nurture her green thumb with gardening workshops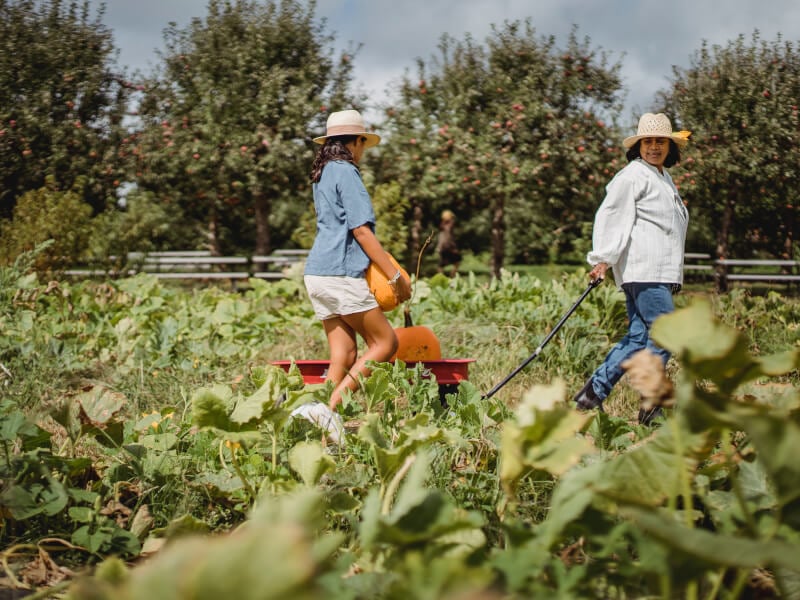 Being a mum is incredibly rewarding but it can also be stressful, making it important to prioritise self-care. Whether your mum tends to a beautiful flower-filled garden or a handful of house plants, encouraging her to get her hands dirty in a gardening workshop is a thoughtful way to show her some love come May 8th.
There are loads of different classes to choose from across Australia, from microgreens for beginners workshops in Brisbane to indoor plant masterclasses in Sydney. As most green-thumbs will testify, gardening can be an incredibly calming and therapeutic activity. This makes gardening workshops fantastic gifts for mums who struggle to pencil in downtime. Gardening is also a unique experience that allows us to connect with the natural world and enjoy the rewards and satisfaction of nurturing a living being. After all, isn't that what motherhood is all about?
If your mum has always talked about growing her own veggies but never got around to panting the seeds, an organic gardening workshop in Perth could be just the nudge she needs. From planting and harvesting to saving seeds for the next growing season, she'll learn everything there is to know about growing veggies in the backyard.
Of course, not all mums like to get down and dirty in the garden. If you're looking for hands-on gift ideas for mums that are a little more polished, why not send your mum on a DIY terrarium class where she'll make her own succulent oasis? You'll also find Kokedama workshops across Australia, with experienced horticulturists teaching mum how to make Japanese-inspired moss balls from scratch.
Treat mum to well-deserved downtime with pottery classes
In-between work, family commitments and everyday responsibilities, finding the time to pursue a personal passion or hobby can get pushed to the sidelines. This makes Mother's Day Australia 2022 the perfect chance to send your mum to a pottery workshop to give her the break she deserves.
With thousands of pottery classes to choose from across the country, it's easy to find a workshop in your local area. If your mum is the artistic type, she'll love getting creative in a beginner wheel throwing workshop. This mud and merlot ceramic art class in Melbourne is always a hit, but wheel throwing workshops span the country from Perth to the Gold Coast.
For mothers who love to travel and experience different cultures, a Japanese Kintsugi workshop is one of the most thoughtful gift ideas for mums. Led by professional artisans, your mum will learn how to repair broken ceramics using shimmering gold lacquer. She'll love learning all about this beautiful Japanese tradition and of course, supporting local makers in the process.
Whether she's running around after toddlers, navigating the challenges of parenting teens or has been promoted to grandmother, being a mum isn't always easy. If your special lady needs some peace and quiet this year, wellness experiences make wonderful gift ideas for mums. There's lots to choose from, so take the time to think about what kinds of experiences your mum enjoys and go from there.
For example, in Sydney an essential oils blending workshop for chakras in the Blue Mountains is the ultimate escape for mums interested in holistic living. If you're on the search for wellness-inspired Mother's Day activities in Melbourne, a natural skincare pampering workshop will get your mum glowing. In Perth, yoga experiences are the perfect way to help mum find balance in her life. For the ultimate Mother's Day treat, send mum on a two-day gin & yoga retreat to beautiful Margaret River. Who knows, she might discover a newfound love for yoga that will empower her physically and spiritually.
Say "Happy Mother's Day" with food – the ultimate love language
Food is the ultimate love language and chances are your mum has nourished you with plenty of delicious meals over the decades. This year, why not shake up your Mother's Day classics like flowers and chocolates and treat mum to a palate-tantalising experience? From burrata, bocconcini and bubbles workshops in Sydney to pasta making and Italian sauce masterclasses on the Sunshine Coast, there's plenty on the menu when it comes to tasty gift ideas for mums without a wishlist.
In South Australia, an Italian-themed market tour and lunch will give mum a whole new perspective on the famous Adelaide Central Market. A gnocchi masterclass in South Yarra is a thoughtful experience gift for Melbourne-based mums, with hands-on lessons from one of the best Italian chefs in the city. If your mum loves colours, spices and exotic flavours, why not send her on a Vietnamese, Indian or Thai cooking class? Native Australian cooking classes are another wonderful option that will introduce your mum to unique homegrown ingredients like wattleseed, Kakadu plum and mountain pepper.
Still short on ideas? With thousands of classes and workshops to choose from across Australia, we have a goldmine of Mother's Day ideas on our website. And of course, if you simply can't decide and want to let mum choose, a gift card is the perfect solution.
As well as a huge selection of in-person classes, your mum can take her pick of online experiences. We'll post out a gift card in the mail or if you've left your gift ideas for mums until the last minute, we'll email it directly to your inbox so you can print it out and present it to mum alongside a lovely bouquet of Mother's Day flowers.

Flowers and Plants workshops