Coming up with unique experience gifts in Sydney during COVID-19 for that special someone? Stress not lest ye be stressed, as they say, for ClassBento is here to help you find some of the best unique gift ideas that Sydney has to offer.
Whether your self-isolating or free to brave the outside world, ClassBento has a variety of workshops and unique experience gifts in Sydney for you to treat the person in your life to a good time, regardless of their circumstances. With a growing variety of small in-person workshops and live stream classes, you can offer some of the best things to do in Sydney no matter the weather, and no matter the lockdown laws in place.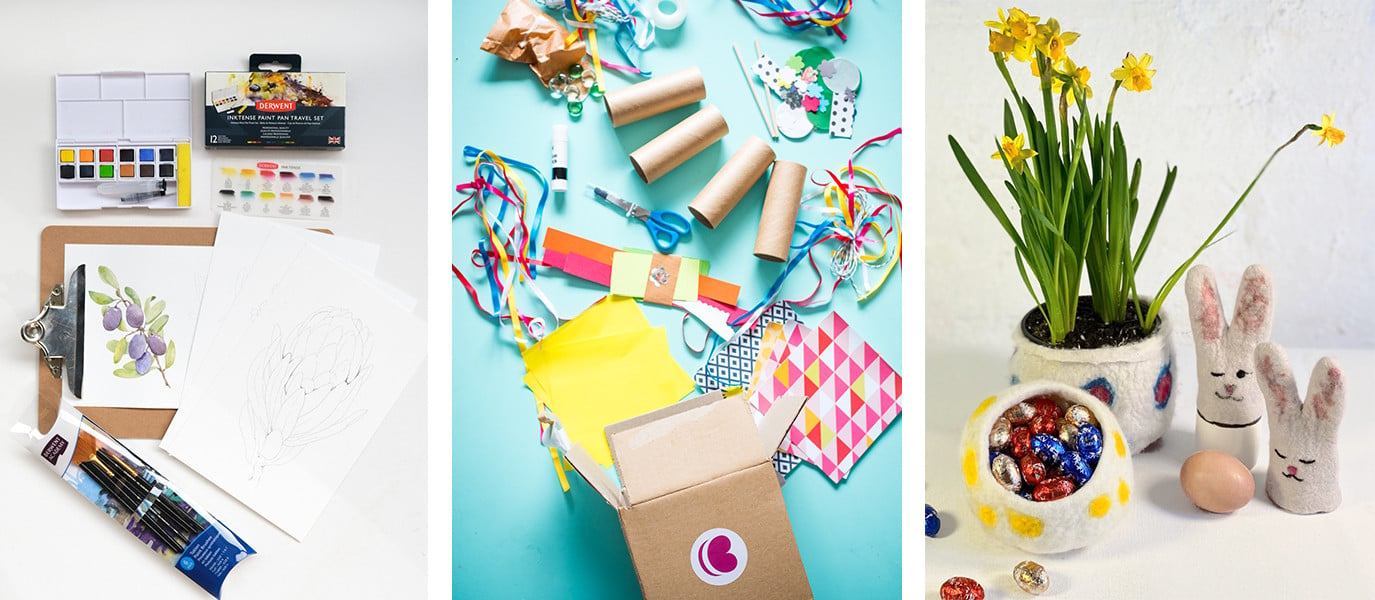 Unique gifts for at home
While most experience gifts require you to leave your home, ClassBento's new LiveBox classes bring the class straight to your door. So if you have a friend or a loved one who's stuck in isolation and in need of a pick-me-up, here are a few unique gifts for men and women to keep their spirits up, this 'rona season.
If you're looking for unusual gifts in Sydney for someone that is in desperate need of a hobby, have we got the workshops for you! If you're stuck in lockdown, it's important to keep that brain active to avoid turning into a metaphorical puddle of melted mush. Nothing keeps the brain sharp and the creativity bouncing like art, and art experiences make for fun and unusual gifts for any occasion.
Although paint and sip nights make for really cool gifts, it's not always possible to get along to one, given the current COVID-19 legislation. Thankfully, ClassBento has a very healthy array of art classes perfect for those stuck at home, looking for things to do in Sydney while enjoying a bottle of wine.
For instance, our Watercolour Painting For Absolute Beginners is a fantastic place to start when hunting down unique experience gifts for those stuck indoors. As the name suggests, this class is ideal for those who've never picked up a paintbrush or haven't explored the medium of watercolour.
With so many awesome things to do in Sydney, learning how to paint can often come as an afterthought when looking for unusual gifts. But with an artist on the live stream and all the painting supplies you could ever need to be delivered straight to your door (this is optional if your art cupboard is already full), this class is an incredible opportunity to offer someone a truly unique gift experience that expands their own abilities.
One of the best DIY gifts ClassBento has to offer, this is perfect for someone who may be in lockdown for a while and needs more creative ways to amuse themselves. Although the bottle of wine isn't included, delivering them a bottle of vino to enjoy alongside the unique gift experiences really puts the cherry on the cake. If you're after different painting workshops in Sydney that can be enjoyed from home.
Find inspiration for unique Christmas gift experiences here.

Eco and DIY gifts to enjoy together
If the global pandemic has done anything for humanity, it's made us think about our environmental sins. With a reduction of traffic and resource consumption, the earth has had time to heal and hopefully given us more of an environmentally-conscious outlook going forward. Thankfully, ClassBento has unique gift ideas for her and him that reflect that and that you can enjoy together.
Reverse Garbage in Marrickville has a growing range of workshops, classes and unique experience gifts that can show you how to live more sustainably whilst having heaps of fun. Although the majority of their classes are tailored to children, they still have cool and unusual gifts for adults to try their hand at. With a heavy emphasis on recycling and upcycling, their Assemblage Sculpture Class For Beginners is one of the weirdest things to do in Sydney, but hands down of the most enjoyable unusual gifts. You'll use a variety of hand and power tools to construct sculptures and art pieces from upcycled materials and tools. It's absurd, artistic, and all-around one of the most unusual gifts you could offer a friend.
Another hero of Sydney is The Provider Store in Surry Hills. They offer some of the best candle making courses in Sydney, and, using only natural materials and soy wax, you'll be burning wicks with virtually zero carbon footprint. Candle making is one of the best romantic gifts you can offer a special person in your life because it's the gift that keeps on giving. Not only is it a very enjoyable process to create a candle, but you'll be reminded of it every time it fills your house with your own handpicked fragrance.
Provider Store offers incredible virtual workshops for you and your friends and family to make along at home, but their in-person classes are where they truly shine. With complimentary cheeseboard and sparkling wine, this is one of the most unique gift experiences if you're looking for things to do in Sydney that have a bit of a romantic lean.
Don't be afraid to take risks when hunting down unique gifts for friends in Sydney. The global pandemic has drastically changed how we shop not just for ourselves, but for the ones we care about. Unlike pre-COVID-19 when heading down to the pub was an easy and simple exercise, now birthday presents and cool gifts take a little bit more brainpower. There's no need to stress, however. ClassBento has a range of unique gift experiences to suit any occasion and any recipient, regardless of their lockdown circumstances.
Suggested workshops in Sydney