Being a conscious shopper has continued to grow in popularity, as we collectively look for ways to make our life more sustainable and healthier for the environment. Chasing down environmentally friendly gifts for birthdays in Sydney may sound like a daunting exercise, but it isn't as hard as you may think. ClassBento's vast array of Sydney workshops and experience gifts have a strong focus on mindfulness and sustainability and are a wonderful way to show someone you care without leaving a huge, environmental footprint. With so many fun things to do in Sydney, ClassBento has your gift ideas for him and her covered when chasing sustainable and earth-conscious birthday decisions. We've compiled a few little tips and tricks - as well as some sustainable gift ideas - to help make your birthday celebrations more sustainable, without losing any of the meaning or festivities!
Lose the traditional birthday card
This may sound like an extreme step when it comes to preparing birthday present ideas, but the truth is most birthday cards are thrown away the day after the celebrations. Although many of them are recycled and subsequently reused, many of the more expensive birthday card options contain high levels of plastic and therefore end up in landfill. If you're chasing environmentally friendly gifts, start with replacing the card! With so many unique experiences Sydney can offer, it's time we realised that birthday cards truly are surplus to requirement.
Purchasing small recycled cards and writing your message on that is a stylishly minimalistic method of wishing someone a happy birthday, and allows the focus to be on your actual birthday gift. This is a small step, but an important one when looking to transform your birthday present ideas into environmentally friendly sustainable gifts. If you're really looking to put a fanciful touch into your birthday message, ClassBento has an enviable range of brush lettering and calligraphy classes for you to literally brush up on your handwriting skills.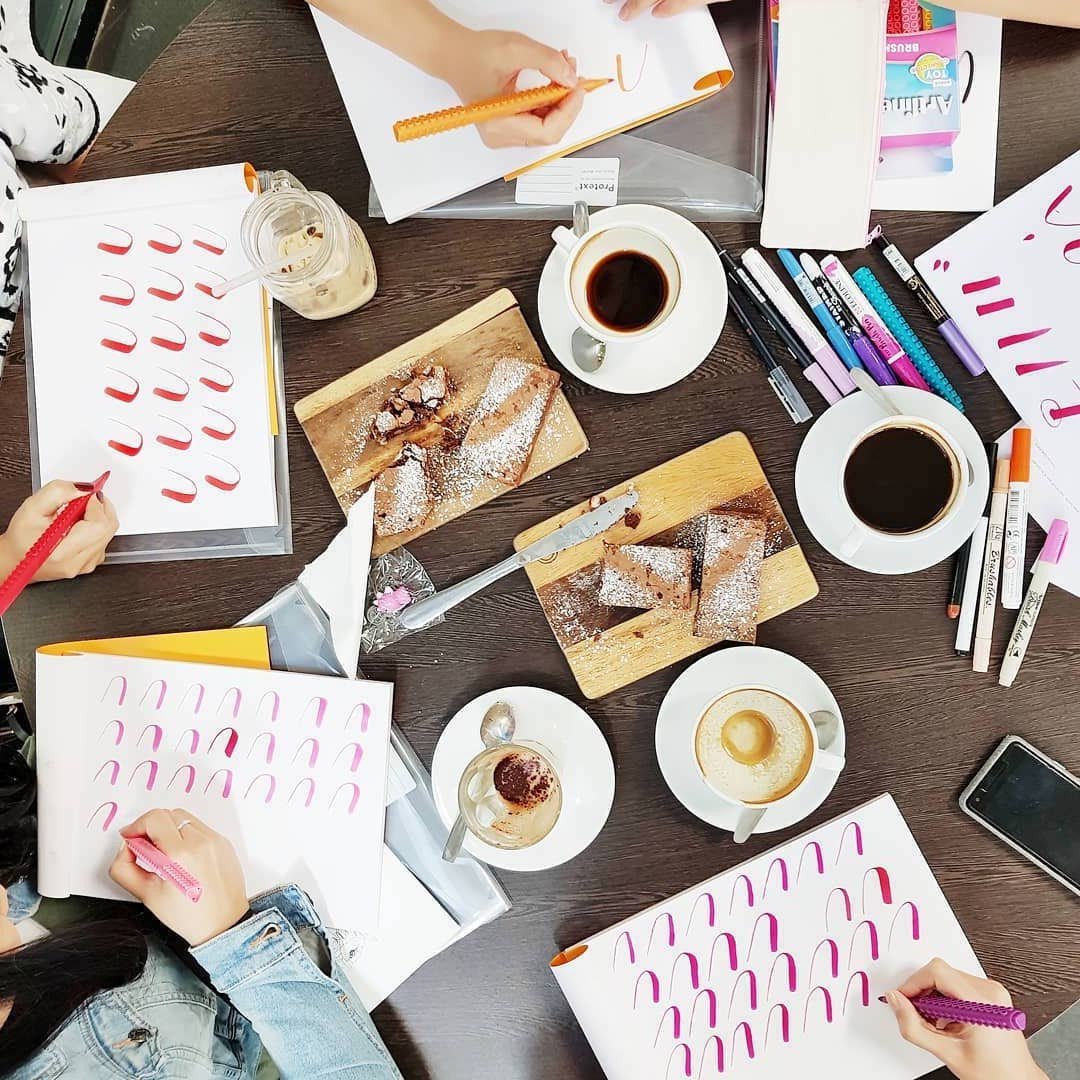 Make the birthday cake
Although it can be hard to pass up the convenience of buying a birthday cake, making your own is a great way to reduce your carbon footprint when it comes to birthday celebrations. As far as eco friendly gifts go, baking your own cake reduces your consumption of single-use plastic packaging and unsustainable manufacturing procedures. If you're unsure and need a few tips, ClassBento has Sydney workshops to help you craft beautiful cakes, bakes and sweet treats that make for not just a wonderful birthday gift, but also one of the most delicious things to do in Sydney. Either gifting this or using them to create something special for the birthday boy or girl is not just a wonderful way to support small business, but gives your birthday cake a truly personal touch and cuts down your environmental footprint.
Offering someone an experience gift is a fantastic way to not just cut down on potentially unnecessary clutter, but a way to offer something more meaningful: memories. Not only will you be reducing your own carbon footprint with your sustainable presents, but depending on your choice of experience, you may be offering someone a chance to live more sustainably heading into the future. ClassBento's Sydney workshops - and indeed all our workshops all over the world - have a strong focus on being environmentally conscious, and supporting individual mental health. With the pace of the modern workforce being so difficult to keep up with, it's getting harder and harder to find time for yourself, and when people get busy, they reach for convenience.
Often in our society, convenience equals unsustainable purchases and decisions and offering someone the opportunity to take a break and give themselves the gift of self-love is very much the gift that keeps on giving. With so many incredible things to do in Sydney, Classbento has a multitude of classes that have a direct focus on sustainable living and make for fantastic eco-friendly gifts! Many of our sustainable gifts offer you the chance to make more efficient use of space at home or improve the décor of the workplace. We've attached a few of our most environmentally friendly gifts below to "green up" your birthday present ideas!
Eco Zoori Japanese Room Slipper Class
Where: Epping
Constructing your own pair of slippers is definitely not a traditional birthday gift, but it is an incredibly enjoyable experience and one of the most unique experiences Sydney can offer. Constructing Japanese room slippers aren't just a wonderful way to detox a busy day and enjoy some mindful movement meditation, but this class asks you to bring along any spare bedsheets or curtain cloth you have to construct the slippers, so you can make good use of material that would otherwise end up in landfill! Plus, you get an insanely comfortable pair of slippers as your birthday gift.
International Pickles and Vegan Poke Making Class
Where: Queens Park
Although the vegan lifestyle isn't for everyone, it is one of the most effective methods of lowering your own individual carbon footprint and living more sustainably. Discovering how to pickle and store vegetables is a great way to not just reduce your carbon footprint, but a delicious addition to the fridge! You don't have to be vegan to enjoy this either, making it a deceptively diverse sustainable gift ideas ClassBento has available.
Worm Farm Workshop
Where: Stanmore
Get slimy with this incredibly enjoyable and quirky garden workshop! As far as environmentally friendly gifts go, this one takes the cake! Enjoy a glass of wine while discovering how to effectively dispose of and recycle your food waste! With so many incredible things to do in Sydney, this workshop combination of BYO and invaluable garden advice will have you creating a healthy green space in your home and successfully lower your levels of food wastage.
There are so many little things you can do to lower your carbon footprint and with our array of eco friendly birthday gifts in Sydney, you can help others do it too. With our incredible range of environmentally conscious workshops and experience gifts, your gift ideas for men and women can make the world a better place, whilst still offering them some of the most unique experiences Sydney has to offer.
Suggested workshops in Sydney