Separating work and personal life can get tricky in a WFH setup. Without virtual team building activities, it's easy to become overworked. Let them know that you appreciate their hard work with fun team bonding activities that will help you unwind as a group. Some of your colleagues are probably in the same boat, especially if they have a lot on their plate or they're eager to get things done ahead of time.
Searching for Zoom icebreakers that will bring your team closer and make everyone happier? Live virtual classes are a great choice! Every lesson is an adventure as you and your colleagues learn something new together. Make memories together with engaging activities like cooking, cocktail making, painting, and more. What's more, anyone with an internet connection in Australia can access them. So, you don't have to worry about excluding any of your teammates, even if they live far away.
Make WFH happiness a priority in your team. Follow these fantastic tips to make sure your online team building activities are a success!
Consider relaxing virtual team building activities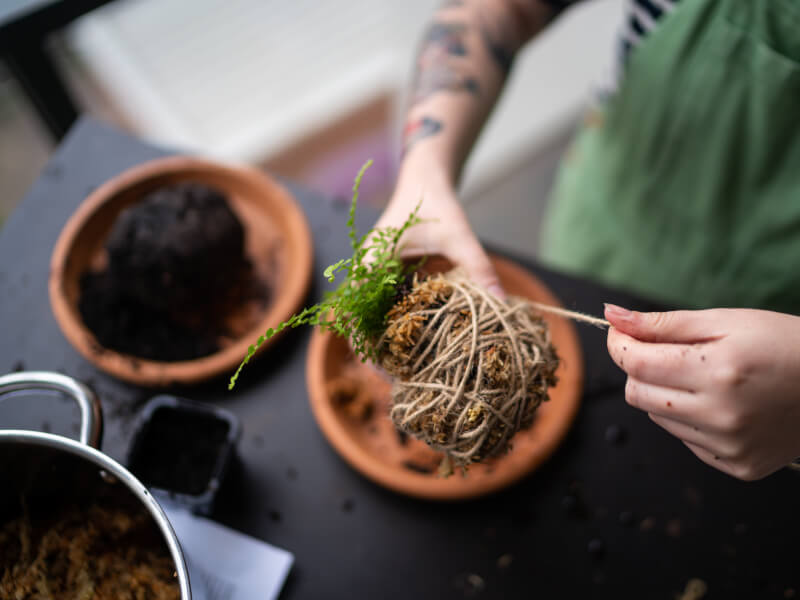 Struggling to balance your work and personal life as you work from home during the Australia lockdown in 2021? You're likely not alone. Some of your colleagues may also feel like they can't escape their job, especially if their desk is in their bedroom, living room, or dining room. Over time, these places of rest can become spaces of stress. To prevent this, consider searching for Zoom activities that will help everyone on your team destress and relax.
Repetitive activities can give the mind a much-needed break. Depending on what tasks they involve, they can also help your colleagues get out their frustrations. Take online pottery classes, for example. It lets people manage their anxieties as they knead the clay, channel their creativity as they shape it, and relax at the feeling of the spinning wheel.
Looking for something that will help keep your team happy and relaxed long after the activity is finished? Try DIY-ing a terrarium together. A beautiful miniature garden won't just refresh their desk with a vibrant patch of nature. It also contains soil that produces bacteria that can improve serotonin production, vital for maintaining a positive outlook. What's more, the terrarium will also remind your teammates of the fun workshop they spent together to design their tiny green haven. Looking for more crafty team experiences? Check out these virtual team building activities!
Give them a full-sensory experience
Just because you work with remote teams doesn't mean that you must confine your team-building activities to computer or laptop screens. After all, you don't want your team to develop stress headaches and video call headaches from staring at their monitors.
Remember, if the aim of your virtual team building activities is not purely to soothe and relax, they must be fun and engaging. One way to achieve this is to go for online workshops that ignite the senses. Choose hands-on activities that will challenge their mind and give them a full-sensory experience.
Nothing beats group cooking classes in this regard. Not only does it force you to rely on all five senses, but it also leaves a great sense of accomplishment when you succeed in producing a delicious dish. Better yet, the sensory experience doesn't end when the cooking is done. The fantastic scent of homemade food lingers in the air as you feast your eyes on your creation and enjoy its taste and texture.
Strengthen the bonds within your team with a culinary journey! Learn how to cook everything, from creamy pasta and savoury curry to crunchy spring rolls and sweet dumplings, together. With the vast array of online cooking classes today, you're sure to find one for everyone's taste buds.
DIY pottery, finger painting, slime making, and other crafting workshops are also great for enjoying tactile sensations. And the great news is that these activities produce items and decor that your team can display and take pride in.
Match DIY projects with icebreakers
Working from home can get lonely, especially if your team is the type of banter or spend time breaks together. While they can talk through Zoom chats or video calls, they'll have a hard time achieving the level of camaraderie that working together in an office can. Keep everyone social by pairing up your virtual team activities with interesting conversations.
Send out DIY craft kits to your team, and once everyone has one, schedule a workshop session. From DIY punch needle kits to kokedama, it's never been easier to chill out and unwind with your team. Why not prepare a set of intriguing questions or ask your teammates to give you some interesting ones before the session? Let everyone hear the questions as you all do your projects. Encourage everyone to share stories, and you'll soon have a great conversation going. You can also talk about your masterpieces and share tips on how you can improve your works.
You can also consider attending live online crafting classes together. The teachers are always ready to guide everyone and keep the conversation flowing. And by the end of the workshop, your team will have another enjoyable experience to bond over.
Have fun with drinks in hand
Better yet, have fun as you get creative with your drinks with cocktail-making lessons. Stimulate your team's taste buds and discover cool mixology tricks together as you all learn how to make the most unique and fantastic concoctions. Don't worry about dropping or tripping up. Focus on having fun as you mix and drink homemade martinis, margaritas, and mojitos!
Another virtual team building activity that's accompanied by delicious drinks is a paint and sip class. Enjoy fine wines as you paint lovely portraits, stunning still life artworks, and picturesque landscapes together. It's a great way to unwind and relax together after stressful weeks at work.
Challenge them with something that's out of the box
Cabin fever is a common consequence of lockdown and repetitive activities can only amplify it. So, think twice about limiting your team building activities to group coffee breaks, fun quizzes, and movie-watching sessions. Break the monotony with something unconventional.
Live online workshops are a step in the right direction. Go for activities that will pull your team from their screen like flower arranging sessions and calligraphy classes. Not only will these challenge their creativity, but they'll also give your colleagues additional skills to make their homes beautiful. If you want something that will really get their blood pumping, you can schedule yoga or hula hoop classes.
Don't let your team get overwhelmed by the stresses that come with the WFH setup. Keep everyone happy and connected with fun virtual team building activities!
Flowers and Plants workshops - Virtual with Kits