ClassBento's virtual team builders are some of the easiest ways to keep the office connected and make sure your positive workplace culture is entirely pandemic-proof. With so many offices working remotely, keeping the team tight has required a whole new approach. But employers who are willing to adapt to the drastic change in circumstances and continue to focus on workplace wellbeing - even if the initial workplace is closed - can ensure their team stay fit and firing, regardless of what lockdown stage you're in. Whether your office is hunkered down in Melbourne or roaming free in Brisbane, ClassBento has the best virtual team activities to help your office survive the COVID storm.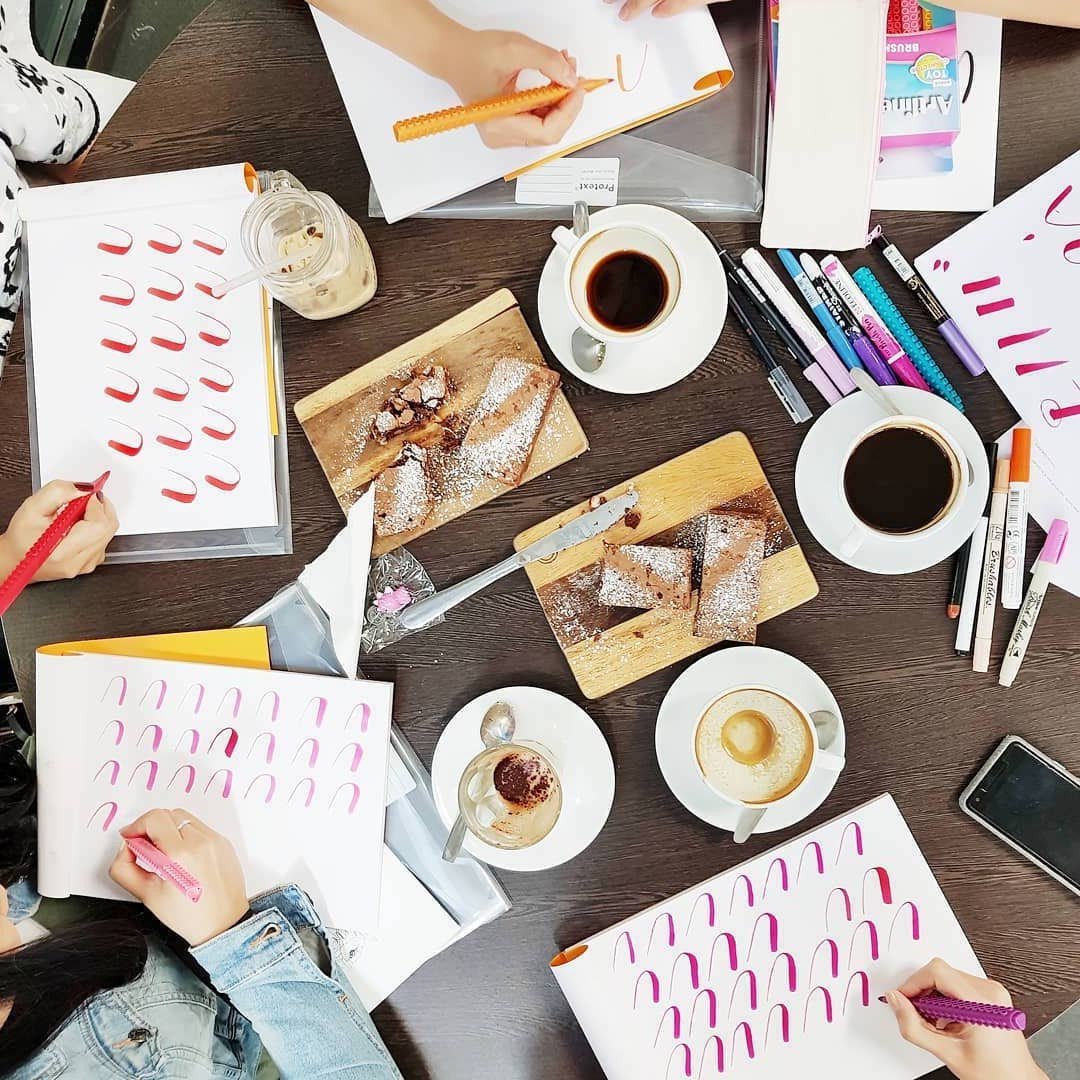 Virtual team activities to keep everyone sharp
Staying focused when working from home really is a challenge that went unappreciated, pre-pandemic. But now, with so many people transforming their house into their workspace, the mental strain that comes with the direct combination of home-life and work-life can be a real brain tickler. With so many virtual team building activities focusing on the social aspect of the office (a very important part of workplace wellbeing), sometimes it can be important to consider group activities that also contribute to good workplace practice. Don't worry, though! They don't have to be boring. There are plenty of creative ways to get the team working more efficiently from home that won't bore their brains out.
Learning to time-block your workload is a crucial part of working sustainably and effectively, but it doesn't come naturally to everyone. As fun and enjoyable as a cocktail making class may be, it doesn't necessarily help your staff organise their workdays better. Thankfully, we have a workshop that does.
Icy Icaro is one of ClassBento's premier Sydney artisans, and she's been running some of Australia's finest calligraphy workshops since 2018. Not content with just teaching beautiful handwriting, Icy runs one of our best virtual team building activities in her Learn How To Bullet Journal For Self Care workshop!
It can be easy to lose track of the day's priorities if they aren't always in front of you, and Icy's class can transform your staff's daily operations into a creative and artistic process that's personal to them! Engaging in this is a fantastic way to enhance positive workplace culture, as although the class is a collective experience, what you take away from it is unique to the individual. Each employee will be given a template to work with, but everything on top of that comes down to their own creative preferences and expertise. Not only this, but it's also a fun way to keep people engaged and accountable when it comes to working remotely.
Want to keep a tight-knit team as tight as possible? The office that plays together stays together and ensuring that your culture of workplace is an overwhelmingly positive space, getting the staff socialising and relaxing together is a great way to produce this. Unfortunately, working remotely can make that a little more difficult than usual, but that allows the opportunity for online games for remote teams to really shine.
Zoom fatigue is just as real as the pandemic! Video conference apps can also be utilised to ensure that your team can still enjoy each other's company, but be sure to limit them. Throw in alternatives like walking meetings of "camera off" brainstorms. With so many incredible virtual team building activities on offer, you really are spoilt for choice when it comes to choosing how to keep your team connected.
One of our most popular virtual team activities is our online cocktail making classes! If like the offices at Classbento, your team enjoyed office drinks on a Friday arvo but remote working has currently put a halt on those plans, getting the staff engaged in a virtual mixology workshop won't just do wonders for their morale, it'll also make for a killer start to the weekend. Our Sydney and Melbourne classes can be streamed from anywhere in Australia, with each team member being sent their very own bar set. All they'll need to do is grab a few easy-to-find ingredients and they'll be shaking away the quarantine blues in no time. Also, if your team happens to be based in Sydney, ClassBento does offer a few live stream cocktail classes where the liquor and syrups are included in the craft kit, making it an easy and affordable way to say goodbye to the week, and one of the more delicious virtual team builders.
Fostering a positive workplace culture takes on many forms, and if you're looking at combining some work drinks with an actual activity, indulging in a paint and sip night makes for a fun and relaxing experience. Getting the gang together on Zoom to paint alongside each other is one of the best ways to keep that workplace wellbeing thriving and get everyone's creativity pumping.
As the paint and sip trend has swept the nation, our social painting classes have more than tripled in numbers and are some of the most popular workshops online! Our artisans in Brisbane and Sydney offer some of the best painting classes for corporate groups available, and thankfully they're offering amazing virtual team building activities for you and your staff to stay engaged with each other.
No matter the size, shape or functionality of your office, ClassBento's ever-expanding variety of virtual team building activities can keep everyone connected in the age of social distancing. You know your team dynamic better than we do, and that's why our range is so important to helping you find the right workshops that will best benefit your own unique culture in the workplace. After all, the team that plays together stays together, so keep them playing and make your wellbeing in the workplace pandemic-proof.