If you're feeling like being a real smoothie and treating your lucky lady, ClassBento has the best personalised gifts for her in Sydney, regardless of the occasion. Whether it's a wedding anniversary, a birthday, a successful job interview or you're just looking for things to do in Sydney to flaunt your romantic side, ClassBento has experience gifts for the women in your life to not just enjoy, but to positively swoon over.
Whether you're looking for romantic gifts for her to enjoy together, or chasing experience gifts that she can spoil herself with, ClassBento's Sydney workshops will win you more brownie points than first prize at a bake-off.

Experience gifts for couples
If you're chasing personalised gifts for her that you can enjoy together in Sydney, we've got some real romance-rustlers for you to wrestle with, even if you're staring down the barrel of another lockdown. It's never been more vital than to maintain a healthy relationship and create new memories than it has been in 2020.
With everything the world's been throwing at us this year, taking time out of the seemingly perpetual chaos to spoil each other can help reinvigorate the romance, and birthday gifts for her are a great place to start.
Going out for dinner is a pretty classic date idea, but there are ways to turn it into a much more unique affair. As far as romantic ideas for her go, you know your partner better than we do. So if there's a particular place they enjoy, a certain cuisine they love, or even a location in Sydney that's their favourite, definitely play to those. After something entirely new, however? Brix Distillery in Surry Hills has one of the best experience gifts that double as a memorable date night.
Don't get put off by "distillery", here. Even if you're not a big rum drinker Brix Distillers has an insatiable dinner and drinks menu to suit every stomach that's perfect for romantic gifts for her in Sydney. Their Cocktail Dinner Experience is an all-inclusive event that starts with a tour of the brewery, includes a cocktail making class and ends with a delectable two-course meal complete with two cocktails to help wash it down. As far as gifts for women go, this is a great one to treat her to if she loves good food and great cocktails.
As far as personalised gifts for her go, it doesn't get much more intimate than perfume (well, it does, but we are a family-friendly website). Although there is a seemingly endless array of options when it comes to buying perfume, picking a scent that works with her skin can be difficult if you don't have a specific fragrance in mind. Thankfully, we have a Sydney workshop that can help you build your very own fragrance.
Kimberley Chocolates in Lilyfield are so much more than one of Sydney's best chocolatiers, and their Make Your Own Fragrance workshop is one of the best smelling experiences in NSW. Using all-natural essential oils, you and your partner will engage in an exciting combination of chemistry and self-care as you discover which oils work best for you and your skin composition. At the completion of the class, you'll walk away with two 30ml bottles of your very own perfume! If you really want to make your gift ideas for her super special, this class can actually travel to you, making it one of our most versatile and intimate Sydney workshops.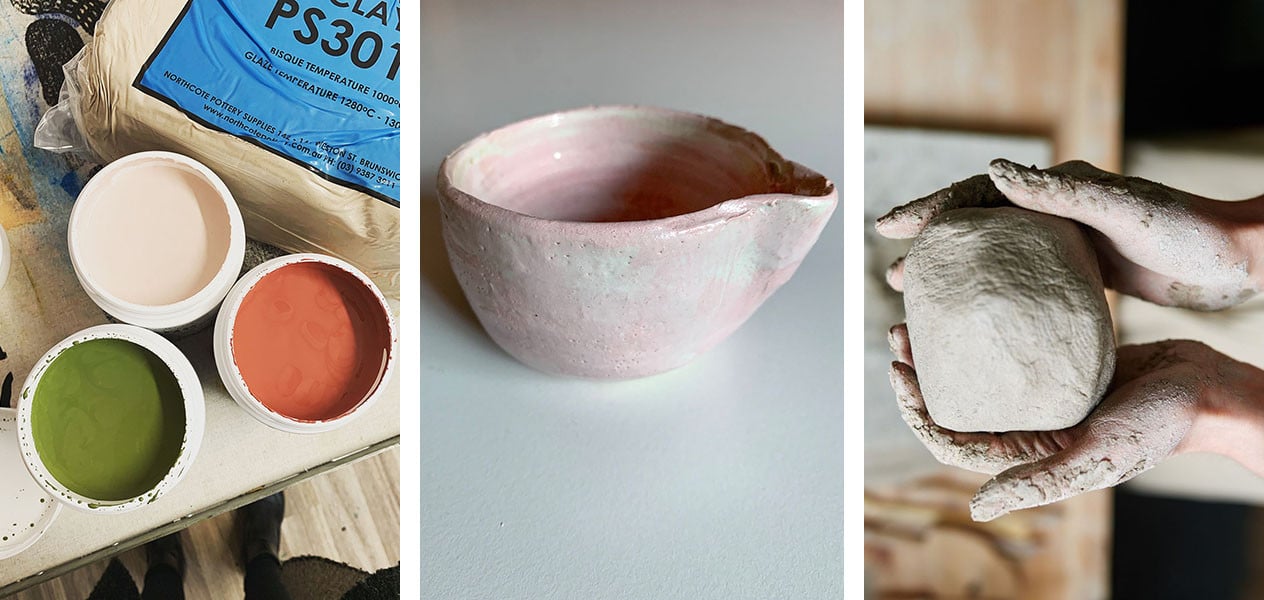 Offering up experience gifts that the woman in your life can enjoy with her friends is a deceptively meaningful expression of love. As her partner, it can be tempting to sandwich your way into every enjoyable experience she may have, but everyone needs their own space and offering that opportunity up in the form of a gift is likely to strengthen the relationship. You have to give people the chance to miss you, and ClassBento has gift ideas for women who could use a bit of time to themselves or with their friends.
Silky Shapes in Crow's Nest is one of Sydney's top pottery studios and offers some of the best value-for-money experiences gifts for women who love to indulge their creativity. Their Beginner's Pottery Class offers the chance to get a more in-depth approach to the techniques and materials and works as one of the best personalised gifts for her that last longer than just an afternoon. They offer three two-hour classes so the woman in your life can really get a grip of the medium, so to speak.
Sydney is overflowing with clay hand building classes and wheel throwing workshops, so feel free to check out our full range of pottery experience gifts.
One of the best birthday gift ideas for women sits nestled in the fancy end of Surry Hills. Provider Store is candle making masters and has been showing Sydney how to make organic, scented soy wax candles for quite a few years now, and they've gotten very good at it. Not only this, but Provider Store founder Tara runs one of the best experience gifts for a group of girls looking for something creative.
Complete with a cheeseboard and sparkling wine, Provider Store will teach your lady how to make beautifully scented candles that she'll be able to bring home to you, the partner who gifted her a beautifully relaxing and engaging afternoon. Remember that thing we mentioned before about brownie points? You will be swimming in them with these gift ideas for her.
Whatever you choose, finding personalised gifts for her in Sydney is just that: personal. So although we here at ClassBento can nudge you in the right direction, this one's up to you. You know your partner better than we do, so the classes and experience gifts you choose should reflect that. Maybe nothing here appeals to her and instead, she'd prefer to go spelunking in the middle of winter; whatever it is, just make sure that her preferences come first.
Nearly all of our workshop instructors offer tailored packages and special offers to help you celebrate any occasion, so never hesitate to contact them ahead of time to ensure that your personalised gifts for her are as personal as possible.
Suggested workshops in Sydney