Our team woke up early on a squelchy Sunday morning and made our way to the picturesque banks of the Parramatta River, the home of Sydney's iconic Bay Run. Armed with umbrellas, we walked to raise funds for essential research and show our support for the estimated 487,500 people living with dementia.
Though our shoes were damp, our spirits were toasty. We set off through the puddles, the air around us buzzing as we reflected on the people who had inspired us to show up, get active and do our part to fight dementia in Australia.
We walk to keep their memory alive
"I'm here for my grandma, Iris… she was such a special lady in my life. She was there for me when I was a little one making me Sunday lunches and I learnt so much from her.
"We lost her to dementia back in 2016, just when my daughter Izzy was born. A big part of why we started ClassBento was for her and [it's the reason] we're here for her now." John Tabari, ClassBento Co-founder and CEO.
"Today I'm walking for my pop, Neville…he was such a larrikin, even through his struggle with dementia he always made me laugh. It's so great to remember him today and the life he had." Kellie Maloney, Content Writer.
We walk for those who inspire us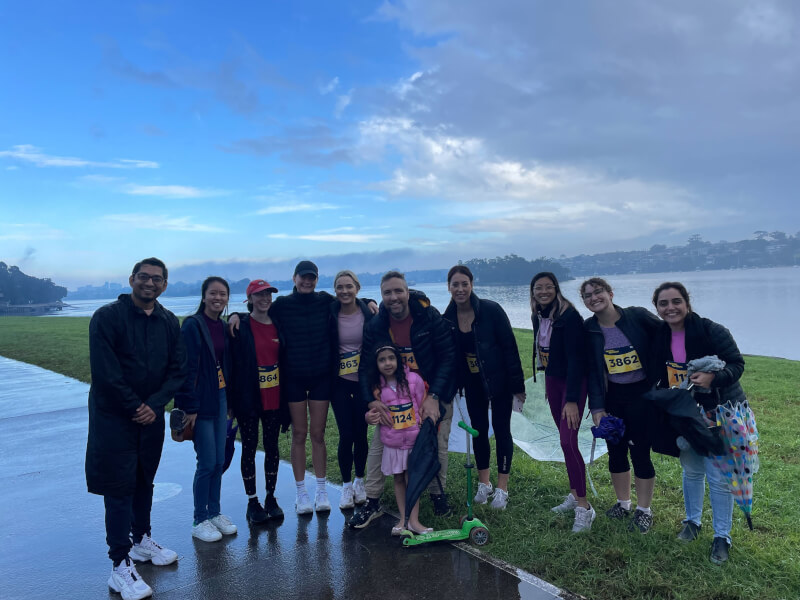 "Today I'm walking for my grandfather, Vitthal… he had early-onset dementia six months before he passed away. He used to walk at least five kilometres a day, even when he was in his sixties and seventies. This memory helps me stay motivated to keep active too." Veeral Jitani, Senior Software Engineer.
"I'm thinking of my best friend today… her grandma was recently diagnosed with dementia and she's since moved in with her to support her with care. I think that's just such a big sacrifice, at her age, to do that for her grandma and it's really inspiring." Laine Fullerton, Editorial Manager.
We walk for a cure
It only took 1,206 pairs of feet, 62 teams and one day to raise over $230,000 for Dementia Australia. Imagine what could be achieved with more support.
In an ageing population such as Australia, the number of people with dementia is expected to double within the next 15 years.
Currently, there is no cure, but keeping our minds stimulated, staying active and focusing on our wellbeing has been proven to make a big difference – whether that's through craft classes, daily walks or coffee catch-ups with friends. We lovingly promote this mission every day by striving to make creativity accessible to Aussies everywhere. It's also why we donate $1 to Dementia Australia with every booking.
As a valued member of the ClassBento family, we challenge you to keep walking, keep crafting, and ultimately, keep memories alive.
Main image by the photography team at Memory Walk & Jog.