With Mother's Day fast approaching, it's time to find the best Mother's Day presents for the new mums in your life and make them feel extra special. If your BFF, sister or partner has been dreaming about experiencing her first Mother's Day as a new mum, there are plenty of things you can do to make them feel loved and appreciated!
Whether you're the partner, sibling, parent or friend of a first-time mum, you're bound to discover beautiful Mother's Day presents she'll love with thousands of local experiences and artisans workshops to explore.
If you're unsure what to do for Mother's Day and you're thinking of celebrating with a classic Mother's Day lunch, why not take it up a notch? Shower her with love and remind her of the amazing job she's doing as a new mum by making her feel truly appreciated. Besides, all those sleepless nights and after-school pickups certainly haven't gone unnoticed!
If motherhood is brand new to her, or she's been juggling it for the last few months, it's time to celebrate her first Mother's Day like never before. Seek out practical and sentimental gifts for her that will support her on her path to motherhood and ensure she's able to make some fantastic memories too. Every mum has a different personality and range of interests, so not all mums will be expecting the same gifts. Be inspired by our range of unique Mother's Day gifts and empower her to keep on smashing mum-life!
Let's get started and help you find the best Mother's Day presents for new mums.
Motherhood isn't easy, which is why many mums need a break from time to time. Give her the afternoon off and let her rejuvenate with one of our indulgent wellness activities. This Mother's Day in Australia, help the first time mum in your life take a load off and enjoy spending quality time with a friend or loved one.
With thousands of wellness activities to choose from, she might like a massage workshop for couples in Sydney. It's the perfect way to slow down and shift the focus to self-care. Encourage her to take some time out and spend a couple of hours reconnecting with her partner at a massage workshop in Sydney. It will not only help them become physically closer, but also help them unwind and enjoy spending quality time together.
In Melbourne, love and laugh (literally!) with a laughter yoga class, which is suitable for everyone. Understandably, being a first-time mum can be quite stressful. This Mother's Day, allow her to take a step back and let her hair down as she laughs her way through a series of sun salutations and celebrates how far she's come on her motherhood journey.
A mindfulness workshop is one of the best present ideas for new mums on the Sunshine Coast. She'll be able to learn simple exercises to take time out and come back to her breath, allowing her to enjoy motherhood and all that it embodies.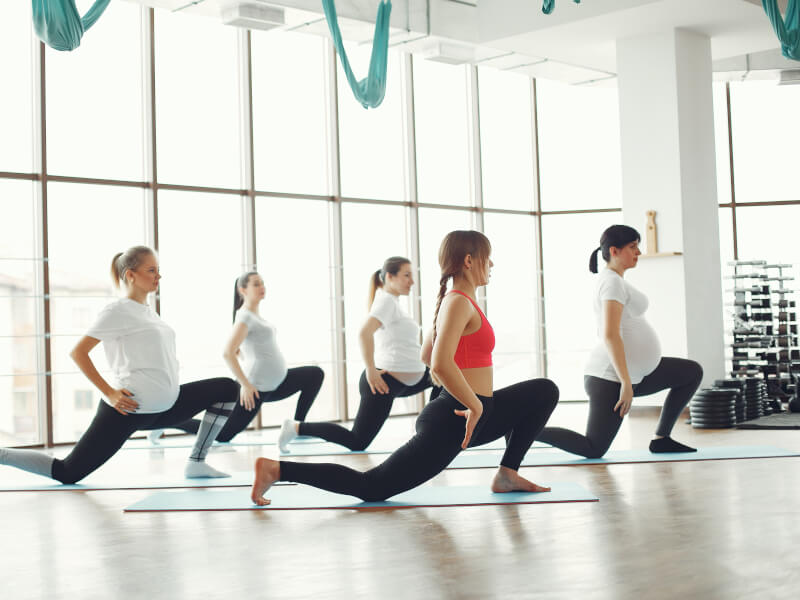 Make Your Mother's Day present into a Date Night
As motherhood takes her on an exciting and new journey, the dynamic of the relationship with her partner might well change. Although most parents shift their focus solely to their children, they need to continue spending quality time together like they used to. With that in mind, let's help Mum and Dad rekindle their relationship with a bit of time just the two of them. And while it is all about mum on Mother's Day, there's no reason why Mum and Dad can't celebrate together and create even more memories of the special day!
Looking after household chores while caring for a baby 24/7 might feel overwhelming for new mums. Although it might feel convenient to eat pre-made meals from the supermarket, encouraging mums and dads to get back to feeling full of life with the fuel they put into their bodies is a worthwhile cause. By doing a cooking class together, they'll learn so many new tips and tricks for cooking up fantastic restaurant-worthy meals. Their confidence will grow and they'll both feel empowered to cook more recipes from scratch, without feeling like there's no time to do so.
In Brisbane, learn how to cook delicious Spanish tapas in a tapas cooking class in Teneriffe. Run by Vanilla Zulu, mum and dad will learn so many new cooking techniques to whip up a healthy meal in no time. By cooking healthy tapas meals, they'll both feel energised and ready to fuel their bodies so that they can give their baby more focus and attention.
Melbourne mums and dads will love a Mexican cooking class they can do together with Hola Con Lola. This fantastic, fun and friendly class will see them both learn how to cook Mexican classics like tortillas, quesadillas, salsa verde, and more. Did we mention there will be margaritas too?
Sushi lovers will love a beginners sushi making workshop in Perth. In this beautiful class, mum and dad can let go, have fun, and learn how to make sushi with The Cooking Professor. Enjoy a miso soup on arrival, and learn how to make veggie sushi rolls, teriyaki chicken sushi and the 'battleship sushi'. You'll have to wait and see what that recipe involves! This is a BYO class in Perth, meaning mum and dad can attend knowing that they will be able to unwind and enjoy date night like they used to.
Cooking classes are a fantastic opportunity for mum and dad to enjoy spending quality time together and return home with a new cooking routine. Whilst new mums might feel exhausted and overwhelmed during this incredible yet exciting time, a cooking class could be the best practical yet fun Mother's Day present for both parents.
These are just a couple of Mother's Day present ideas for new mums, so why not check out more unique gifts for her and celebrate mum like the superhero she really is.
Suggested workshops in Sydney