Choosing a wedding anniversary gift can be a daunting task, and here at ClassBento, we do not envy you in that process. But with our help, choosing anniversary gifts in Sydney might become a whole lot easier, regardless of what year you and your special someone have reached! As a relationship grows and changes, it's important to keep creating memories together. That's why more and more couples are turning to experience gifts when it comes to birthdays, Christmas and wedding anniversaries.
With so many fun things to do in Sydney, opting for experience gifts to celebrate is a lovely way to keep the fire burning in a relationship, and an easy way to show each other how much they're valued whilst creating new memories together. So whether it's your first wedding anniversary gift, or your 25 years deep, ClassBento's Sydney workshops may just be able to help you show your significant other just how significant they are.
First wedding anniversary gift
The early years of being married can be the most exciting, and with so many Sydney experiences to soak up, we're sure you've certainly covered a few bases. But one of the benefits of living in the harbour city is there's always more unique activities Sydney tempts you with every day. As you may or may not be aware, the traditional gift for a first wedding anniversary gift is paper, but no one's going to be swept off their feet if you rock up to your first anniversary, fresh from a trip to Officeworks. However, there are plenty of fun and engaging Sydney workshops for you and your special someone to indulge in the gift of paper, without having to rob the work printer.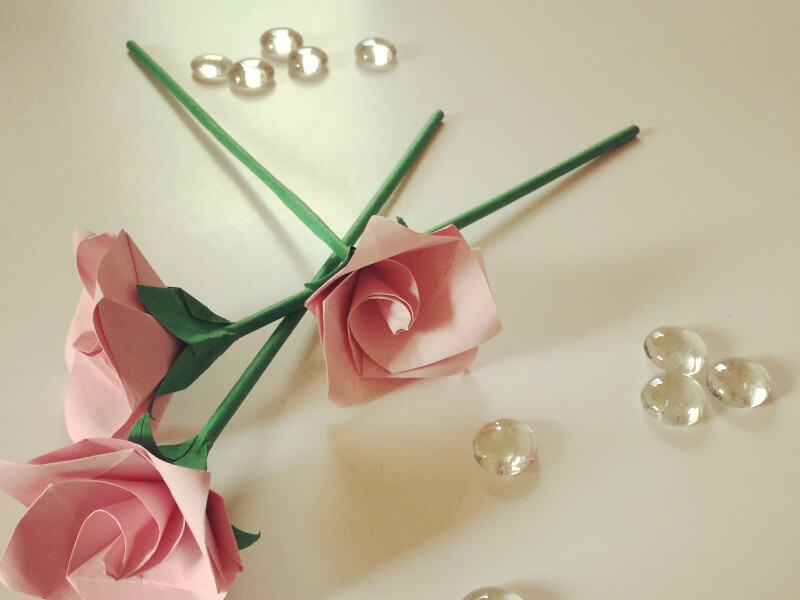 ClassBento's list of calligraphy workshops is extensive, and there are a multitude of brush lettering courses for you and your partner to enjoy if you're chasing a nice, relaxing 1st wedding anniversary gift idea. If you're looking for something a little more upbeat, our origami workshops are incredibly successful, and one of the most popular things to do in Sydney when it comes to papercraft. Origami is the Japanese art of paper folding, but the one thing you won't be folding on is a good time! Our origami class for a special creative couple is the ideal workshop to get imaginative with your partner in a fun, romantic and private class! Taught by Midori Furze - an expert in the field of origami and Japanese craft - tailors her workshops specifically for couples celebrating their 1st wedding anniversary, so you can ensure your first year as a married couple is folded out in style.

2 years
Traditionally speaking, the 2nd anniversary wedding gift is cotton, yet rocking up with a box of cotton balls from the pharmacy is probably not the smoothest move. ClassBento has experience gifts that take the gift of cotton and actually make it good! Our sewing and embroidery workshops are a fantastic way to show your significant other you care! Our introduction to dressmaking workshops is one of the best gifts for the wife who's looking to expand her creative horizons. You can also take a punch needle class together, or learn the basics of stitching in our embroidery taster class for beginners!

3 years
If you've reached your 3rd wedding anniversary, a gift of leather is tradition. But, as with the paper, if you rock up to dinner with raw cowhide you're going to lose brownie points. Instead of slaying a wild beast, try slaying one of ClassBento's leatherwork classes! You and your special someone can enjoy crafting small leather goods in a hands-on workshop as you share in the memory of learning one of the oldest art forms! Purses and handbags have always made a consistent gift idea for the wife, but take it a step further and make one together. Although it may not immediately register as one of the most romantic things to do in Sydney, re-connecting with your significant other through craft is a wonderful way to cement the bond you have whilst creating new memories.
4 years
Following in the tradition of fruit and flowers, your 4th wedding anniversary gift is best spent getting floral. Merchant & Green out at Bondi Beach run wonderful botanical workshops that are unique gift ideas for the husband or wife, but can also have your green thumbs working just a few minutes from one of the world's best beaches! Their kokedama workshops not only offer you the chance to give the traditional 4th wedding anniversary gift with a modern twist, but you'll be walking away with beautiful home decorations you've made yourself.

5 years
If you've hit the 5 year wedding anniversary, then prepare to get busy. With the 5th wedding anniversary gift tradition being wood (head out of the gutter, you), Sydney has a few woodworking classes that, although niche, might be perfect for you. If you're chasing gift ideas for the husband, ClassBento's speaker building workshop is a fantastic experience gift idea for the discerning man or woman who wants to learn a new craft and also loves to play their music loud. If you two are regular beach-goers, our handplane shaping for bodysurfing workshop is a great way to add a bit of speed next time you two decide to pop down to the beach for a quick dip! Handplanes work as a mini-surfboard for bodysurfers, increasing speed and stability when riding the waves without a board. If you and your partner spend summer at the beach, then this is the ideal 5th wedding anniversary gift idea.

6 years
One of the tastiest anniversaries, the traditional gift for year number six is candy! Although ClassBento doesn't have any candy-specific workshops, we do have a good variety of chocolate-making classes for you to engage your sweet tooth in for your 6th wedding anniversary gifts! Learn how to temper chocolate or make your own truffles! If you are searching for presents for the wife who, somehow, doesn't like chocolate, MakMak Macarons in Surry Hills can show you how to craft award-winning raspberry macarons for your 6th wedding anniversary gift!

7 years
The traditional 7th wedding anniversary gifts are wool and copper, so check out our sewing and stitching classes to work with wool - in particular our punch needle class - to keep with the traditional wedding anniversary gifts for your 7th year.

8 years
Looking to offer bronze for your 8th wedding anniversary gift is much easier in theory than practice, but with our welding workshops, you can make sure your gift ideas for the husband are still in the realms of traditionalism, whilst offering him an exciting experience gift that's sure to bring out the inner blacksmith!

9 years
Pottery is the traditional 9th wedding anniversary gift, so it's perfect if you're a year shy of your first decade of marriage! One of the most stereotypically romantic things to do in Sydney, a pottery course is a great way to get messy with your bestie and add a bit of spice to the special day. If wheel throwing feels a bit too much, our ceramic painting and glazing classes are a superb way of getting crafty with ceramics without getting covered in clay.

10 years
Making it to ten years of marriage is a milestone very much worth celebrating, and with the 10th wedding anniversary gift being something of tin and aluminium, it can be a more difficult gift to organise. Our recommendation? Buying a memory box made out of tin and aluminium is a small and thoughtful gift idea for him and her, and if you were looking to decorate it, our decoupage classes can help you create extra memories decorating it together.

15 years
Representing resilience and transparency, crystal is the traditional 15th wedding anniversary gift. Despite ClassBento's wide variety of unique experiences Sydney has to offer, workshops involving crystal can be hard to come by. That's why a fantastic way to celebrate the 15th year of marriage is by enjoying a Malbec wine tasting class! A lovely destination experience gift idea for the husband or wife, you'll indulge in over 6 different wines over a cheeseboard in beautiful Lane Cove! With plenty of accommodation nearby, it's a wonderful way to enjoy a weekend away to really put the shining touches on your 15th wedding anniversary gift!

20th wedding anniversary
If you're looking at getting a little spicy with your wedding anniversary gifts, there are plenty of Sydney activities for you and your partner to indulge each other with. Regardless of what year you and your special someone have made it to, it's always important to maintain a strong emotional and physical connection and with so many fun things to do in Sydney, you're not short of options.
If you're chasing gift ideas for him or her 20 years into marriage, it's hard to look past a massage workshop. Based in Burwood, Mandara Massage will teach you and your spouse how to effectively unwind and physically uncoil each other as you're shown how to work pressure points and joints, as well as utilise massage oils, so you can efficiently relax your partner in a safe, calming and inclusive setting. Mandara Massage runs both public and private workshops so you and your better half can decide just how intimate you want to make your wedding anniversary gift.

25 years
If this is you, congratulations! Still buying wedding anniversary gifts 25 years in is a wonderful feat and you should be very proud of each other.
If you're nearing 25 years together, your 25th wedding anniversary gift ideas should perhaps stand out a little bit more than the years, either side. 25 is an incredible marital milestone and one that is traditionally celebrated with silver. Silversmithing is one of the many exciting things to do in Sydney, and ClassBento has plenty of silversmithing workshops that are a wonderful experience gift, but also a fantastic way to gift your partner jewellery that they've made themselves.
ClassBento has Sydney workshops that can show you and your partner how to craft beautiful, handmade rings, earrings and pendants out of silver. Offering both short day courses and longer, more extensive workshops that run over multiple weeks, these classes are an exceptionally unique experience gift in Sydney that are only increasing in popularity. Slightly more labour-intensive than a standard craft workshop, be aware that silversmithing is not necessarily perfect for everyone, due to the increased intensity to the craft, that other art workshops don't offer. But couples who play together stay together, and for those who love a bit of a challenge, silversmithing may be the perfect 25th wedding anniversary gift idea.

30th wedding anniversary
Pearl is the 30th wedding anniversary gift as it represents beauty created out of longevity. One of ClassBento's most popular things to do in Sydney is to learn how to craft jewellery. Whether that's rings, stone setting or earrings, giving jewellery may be personal, but not as personal as offering your significant other the opportunity to make and design their own.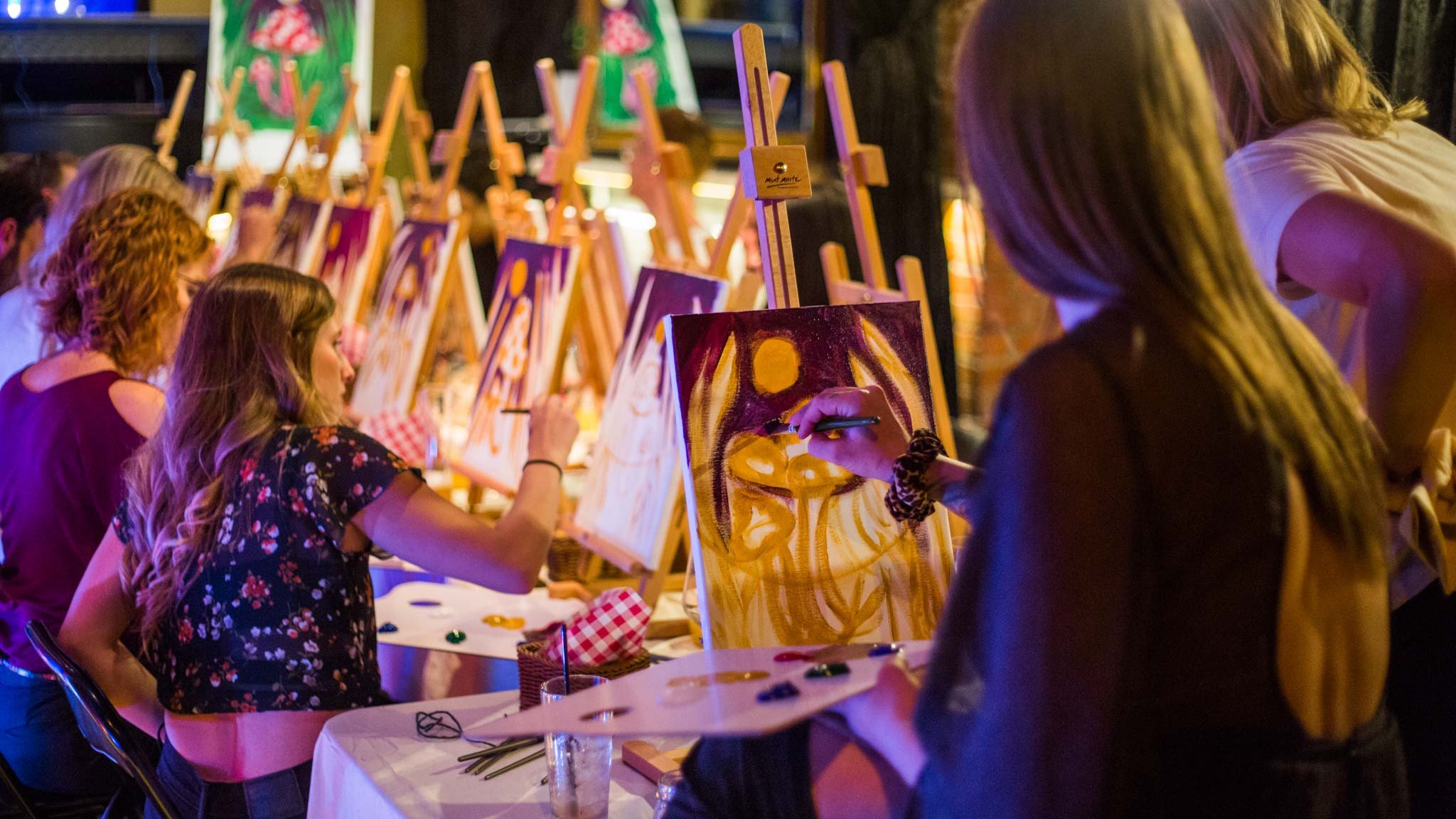 40 years
As far as traditional wedding anniversary gifts go, it doesn't get much more passionate than the ruby for the 40th wedding anniversary. Our paint n sip Sydney workshops will have you enjoying a glass of ruby red whilst crafting a masterpiece. Wine and paint workshops are a great way to celebrate your love as the class has an emphasis on providing a relaxed and intimate setting while you get creative sipping on your favourite vino. Or you could even DIY your own gift. Find out how here.

50 years
Of all the best things to do in Sydney available with ClassBento, your 50th wedding anniversary gift of gold may be one of the most unique. Kintsugi is a style of Japanese pottery that repairs broken ceramics using gold and resin to give them not just a new life, but a beautiful new aesthetic that's truly unique. This is one of the many incredible experience gifts for the wife that offers beginners classes, advanced classes and short courses that run over several weeks. Addictive, mindful and relaxing, kintsugi workshops are a truly memorable 50th wedding anniversary gift.

60 years
As you get older, certain activities can get a bit more difficult. But nothing screams "power couple" like combining your forces and fighting senility off together! Something that can keep you sharp in your older years is gardening, and ClassBento has a range of plant-friendly workshops perfect for you and your special someone. Whether it's enjoying a glass of wine together and picking up some important gardening know-how or you're both looking to fill the grandchildren with garden-fresh vegetables, ClassBento has a range of Sydney workshops that'll help you and your partner celebrate the love you share by rummaging through the soil and learning how to get the most out of your green space. One of the reasons gardening becomes such a popular hobby amongst older couples is due to its health benefits. Learning to garden aids in the production of white matter in the brain, which has been proven to ward off degenerative brain diseases such as Alzheimer's and dementia.
No matter how you choose to celebrate, ClassBento has plenty of experience gifts for your wedding anniversary in Sydney. Whether it's a brand new marriage or one that's been going strong for over forty years, there's something to suit every year, tradition, taste and style. Always remember that before booking your workshop, many of our class instructors offer tailored packages and additional extras for their private classes, so it's always worth mentioning if you're celebrating an anniversary. That way, you can get the most out of your time with us and the instructor can make sure your special day is as special as it can possibly be.
Suggested workshops in Sydney