Feeling the itch to reignite your creative side? Indulge in the benefits of getting playful with some clay at pottery classes in Australia. Not only are they the perfect opportunity to let your hair down and take a deep mindful breath but also get your hands dirty too!
Don't panic if your only experience with beginner pottery is recreating that scene from Ghost with your pals – pottery classes are designed to be beginner-friendly and suitable for all kinds of knowledge and skill. These pottery workshops are designed to help you cultivate your confidence and creativity with clay, and your talented teacher will give you their top tips and tricks for making homemade pottery to be proud of. Before long, you'll be tackling more complex skills like throwing clay and maybe even wheel throwing, and you'll have found a community of like-minded enthusiasts to get social with.
So, whether you're based in Sydney or Melbourne, Brisbane or Perth, pottery classes are ideal indoor activities for creatives of all levels of experience. Read on to find out more about why a ceramics class should go to the top of your list of things to do in Adelaide this weekend (or Hobart, Canberra, or wherever else you're based!).
Get hands-on with hand building pottery classes
So much of our lives revolve around screen time – both when we're at work and in our leisure time. And while technology has many benefits, it's also important to take a step back from your inbox or social media and remind yourself to be present. Any pottery course will be a mindful experience, as you have to focus on the here-and-now as you connect your mind and body, restoring a sense of mental balance and overall peace.
Hand building pottery classes are particularly meditative. You'll pick up essential techniques like pinching, coiling, and slab building, and will leave the class with some new creations to dot around your home. You could always gift a vase to your mum, or create a little jewellery pot for your best friend. Once you've got the hang of hand building pottery classes, the options are endless.
Throw out tired date night ideas and get throwing clay instead
Finding date ideas can feel stressful, as you need to find the perfect balance of an activity that's sociable but also enjoyable. Enter pottery classes, which make truly novel date night ideas for either an ice-breaker first date or to put a spin on your usual night out with your partner.
Heading to class at a pottery studio is a great way of fostering a sense of collaboration and creativity – pottery classes are ideal for bonding and reconnecting with the special people in your life. You could even sign up for a series of pottery workshops over a spread of weeks, learning a new technique each time, and making memories and handmade pottery simultaneously.
Pottery classes are ideal rainy day activities, too. Step away from your favourite streaming service and take the time to really invest in time well spent with your partner, as you get playful with clay.
Find out why clay and sip is the new Friday night drinks here.
Add some colour to your garden
If you've got green fingers and are wondering how to make your garden that little bit more special, creating one-of-a-kind ceramics is the way to go. Pottery classes provide the ideal opportunity to make pottery that speaks to who you are. You can customise your pots and planters according to your own style and taste, adding creative flair and colour to your heart's content.
Plus, as you get hands-on at a ceramics class, you'll also be experiencing a moment of Zen surrounded by like-minded pottery enthusiasts. Before you know it, you'll have a community of fellow, green-fingered ceramics fans you can share your gardening and potting tips with.
Any pottery course is designed to be a relaxing, welcoming workshop where you get to play with clay. Rediscovering the value of experimenting and exploring your own creativity will enrich your wider life, reminding you that targets and metrics will only ever get you so far. Your expert teacher will be a local ceramicist, and they are there to share their love of throwing clay with you. Ask as many questions as you like and make the most of the equipment available to you.
Maybe you want to paint your own pottery, or perhaps you prefer a more neutral air-dried look? Either way, you can use pottery classes to make pieces to be proud of, before returning home, popping some compost in the pots, and making a new home for your favourite plants.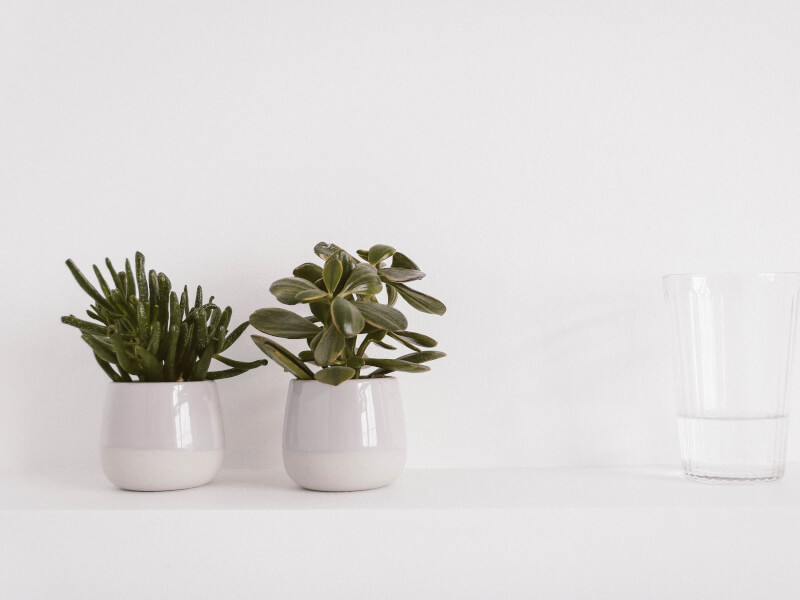 Pottery workshops are social experiences
We've all spent a lot of time at home over the past few months, and for some people, that might have been a lonely experience. Now is the time to get out there and socialise whilst exploring your creativity – and pottery classes are the perfect chance to do so.
No matter what kind of pottery work you're doing, whether it's throwing clay or wheel throwing, you're bound to have a good giggle with your fellow class-goers. You could always make the most of the day and head out for a coffee or dinner once the class is over, discovering a passion for handmade pottery and a community that you never knew existed.
Similarly, if you're in need of fun birthday party ideas, or are coordinating team building activities for your colleagues, pottery classes in cities across Australia are ideal. You'll be able to reconnect in a private session as you get hands-on with clay. Add some friendly competition to the mix and gift the most elaborate pot a little present to really elevate the experience.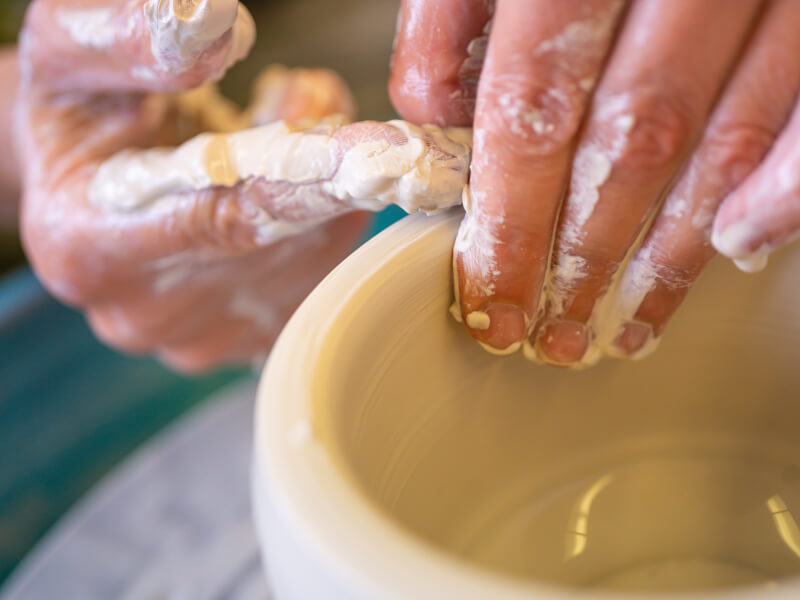 From Adelaide to The Gold Coast, pottery classes are a must do activity. You'll benefit from the chance to relax and unwind whilst learning a new skill and exploring your creativity. They make fantastic additions to a list of hen party ideas or the rainy day activities bank, and you'll leave with a decorative item or two for your home space – what's not to love?