DIY workshops, arts and crafts are some of the best experience gifts for Dad in Sydney if you're looking to surprise him with something a little different. From hands-on pottery classes to practical woodworking courses—gift him a new hobby he'll love in 2023 with our range of classes and Father's Day gift ideas in Australia.
On the hunt for unique vouchers for Dad? Ditch the novelty socks and mugs this year and impress him with these fun Father's Day gift ideas. Art, craft and cooking activities are not only some of the best ways to excite him and build his confidence, but they're also a great place for fathers to bond in meaningful and memorable ways with their kids. So whether you're looking for thoughtful gifts for Dad from his daughter or son, these experiences promise a day of quality time together.
Learn how to build a terrarium, make macarons from scratch or discover how to take good photos at a smartphone photography course. Guided by passionate makers, you and Dad will gain all the knowledge and skills needed to continue creating at home. These are truly Father's Day gifts that keep on giving!
Read on to discover how our locally-run, creative workshops are some of the best gift ideas for Dad in Australia.
Already exhausted the list below? Check out our top 10 Father's Day gifts in Sydney!
Learn how to build a terrarium
Think outside the box and let Dad create something for himself with these gifts for Dad in Sydney. At a terrarium workshop, you'll be giving him a relaxing time where he can really recharge and smile. If he's a bit of a green thumb, he'll love creating a miniature garden landscape, filling it with pebbles, plants, moss and more. Terrariums last for a long time with minimal care required and are a great way to bring some fresh greenness to his desk.
Get crafty with chocolate or macaron making
Father's Day is always a great time to celebrate with delicious desserts. Discover the magic of creating chocolate with Dad at a chocolate making workshop! Under the guidance of an experienced chocolatier, you and Dad will make sweet memories as you learn to create melt-in-your-mouth truffles from scratch. Whether you're interested in the basics or more advanced techniques like tempering, you'll find a chocolate class in Sydney that suits your skill and interest level.
Macaron making is also a fun idea if you're looking for unique Father's Day gifts in Sydney. In a hands-on class, you'll learn all the skills you need to make these beautiful treats at home. Let MakMak's CEO Carlos guide you through the making process step-by-step and the essentials of creating the perfect macaron. At the end of this baking workshop, you get to take home the delicious macarons you made, as well as the confidence to whip up a batch at home!
Play with clay at a pottery class
If your dad is looking for a chance to unwind, bring him back to earth and encourage him to totally disconnect and relax with a pottery class. Guided by local ceramicists, with these gift experiences for Dad, he'll learn how to throw on the wheel or sculpt clay into mugs, vases and more. If he's a little more ambitious, he'll be sure to love a pottery painting class where he can get more creative with colours, patterns and glazes.
Master the art of woodworking
If your dad has always been fascinated by carpentry or loves working with his hands, why not surprise him with a woodworking workshop? From carving wooden spoons to building functional furniture pieces, these hands-on, practical classes will teach him the skills and techniques he needs to become a DIY pro. He'll learn about different types of wood, how to use tools safely, and the satisfaction of creating something beautiful and lasting.
Pamper him with a perfume making class
Looking for gifts for Dad in Sydney that are a little more adventurous? If your dad likes to be a bit distinctive, extend his personal style with a fragrance workshop, where he can mix and blend various notes and ingredients to build a fragrance that suits him perfectly, having lots of fun along the way. These Father's Day presents are sure to appeal to his senses and give him an opportunity to express his own unique personality and style.
Take his photography skills to the next level
Taking a nice family photo is always a great idea, but wouldn't it be nice if you had the skills to take it yourself, not only for Father's Day but for any occasion in future? Try a photography class in Sydney, where you'll be taught not only the technical aspects of how a good photograph is put together but also how to develop your personal artistic style. Put these together and you'll be creating beautiful photographs in no time. If he loves getting out and about, these presents for Dad will place him in the scenic and photogenic surroundings of The Rocks in Sydney where he can explore this engaging and rewarding experience. Whether you want to get better results from your smartphone's (incredibly powerful) camera or want to improve your DSLR skills at home, you'll find gifts for Dad in Australia that are suited to him.
Experience the excitement of glassblowing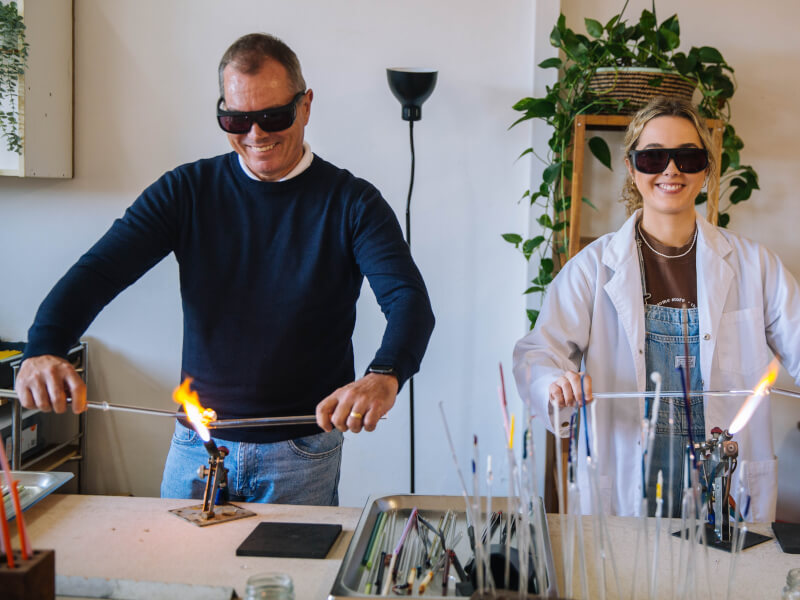 For truly unique and unforgettable Father's Day ideas, treat your dad to a glassblowing workshop. Watch in awe as molten glass transforms into quirky objects right before your eyes. Under the guidance of a skilled glassblower, Dad will learn the basics of this ancient art form and get hands-on experience shaping and creating his own glass masterpiece.
Still not sure what he'll love most? Have a look through our full list of workshops or get a gift card and take your Father's Day gifts for Dad in Sydney to the next level in 2023. Here's to a happy Dad on Father's Day and beyond!
Gift a unique experience
Pick a fun experience for them, or let them choose from our thousands of creative classes and kits.
Valid for 3 years.
card_giftcard Get a gift card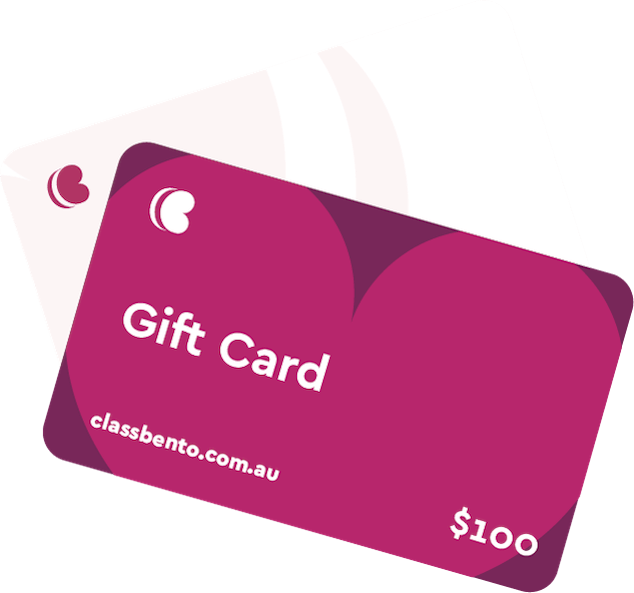 Suggested workshops in Sydney