We've all got that one family member or friend that is so notoriously difficult to buy for that when they're birthday comes around, it can stress you out more than buying birthday presents ever should! Here at ClassBento, we understand, and that's why we've compiled a guide to 30th birthday present ideas in Sydney for all your compadres that make shopping for them as difficult as possible. Before you know it, you'll be offering up some of the best things to do in Sydney, and the struggle of gift-hunting will be a distant and forgotten memory. Whether it's gift ideas for him or gift ideas for her, our Sydney workshops will have you completely forgetting about how stressful it used to be and how simple it can be going forward. Yes, you are welcome.
30th gift ideas for him
The truth is that birthday present ideas can be difficult enough without the pressure of the milestone that is the 30th birthday. But don't let the pressure get in the way! ClassBento's Sydney workshops will have you shopping through experience gifts like a pro!
Gift ideas for men aren't as daunting to find as you may perceive. Instead of ringing in the third decade of his life with the usual combination of socks, jocks and chocolates, offer the man in your life one of the best weekend activities Sydney has to offer with BBQ School's meat BBQ cooking class in the lovely atmosphere of Centennial Park! Get some fresh air whilst learning the finer points of barbecuing and beer pairings in this delightfully unique experience gift! The birthday present isn't just learning how to master the tongs, but every participant gets to eat what they cook, so no one goes hungry! BBQ School have so many varieties of cooking classes that there are a plethora of 30th gift ideas on their page alone. You can check the rest out here.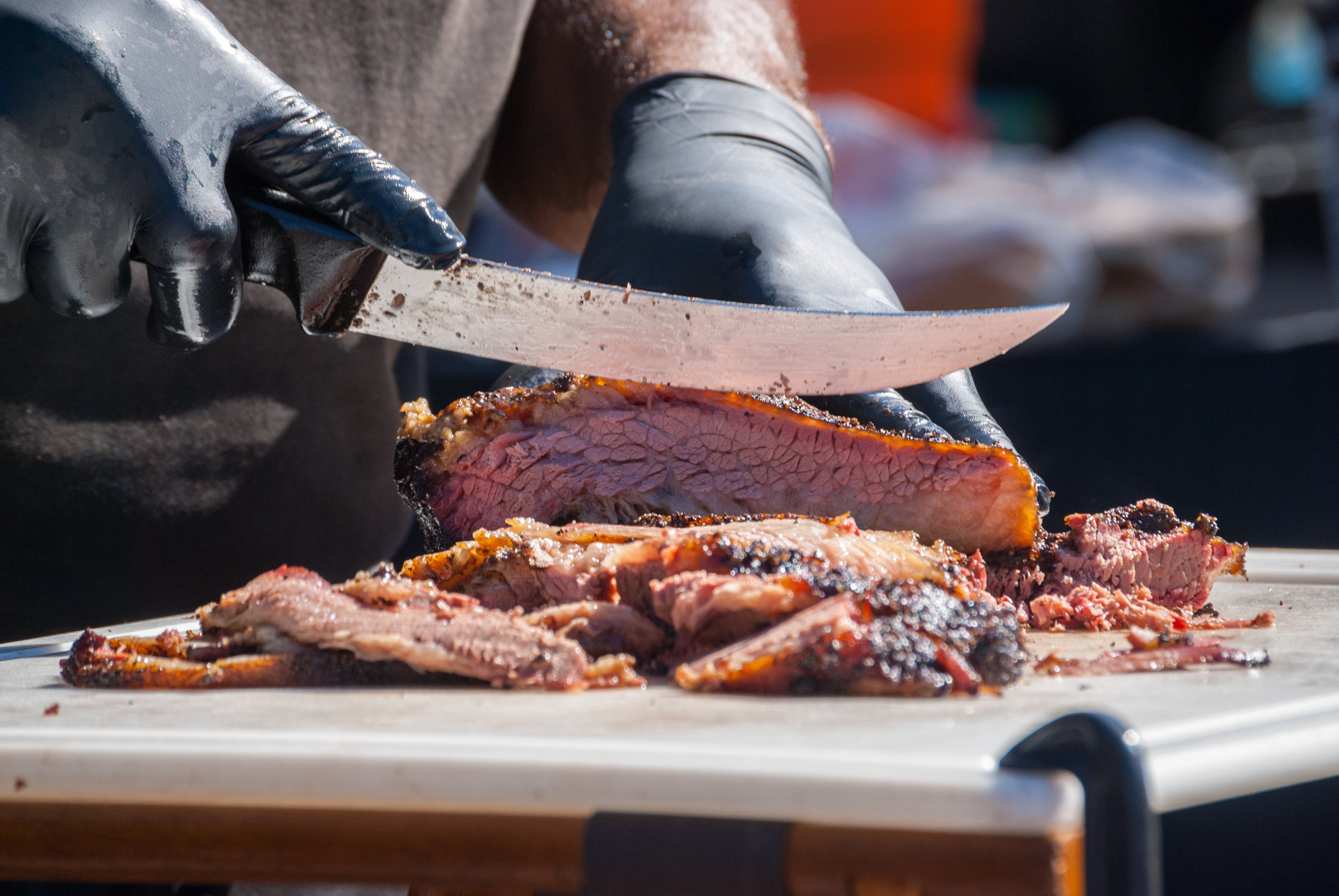 If you're searching for 30th birthday gift ideas for the discerning gentleman but wanting to stay in the realms of cooking classes, our Vegan Indian cooking class in Macquarie Park packs a whole lot of flavour without any of the animal products! This workshop is obviously not for everyone, but for those looking for delicious, meat-free things to do in Sydney, this is a one-way ticket to ethical flavour-town and a fantastic experience gift for a vegan 30th birthday gift idea!
If cooking classes don't float your boat, there's still plenty of 30th birthday gift ideas for him in Sydney! Obviously a whiskey tasting masterclass or a rum spicing workshop (at local legends Brix Distillery) isn't exactly a cooking workshop, and you can check out our tasting classes here.
But if you really want to add the "wow factor" to your 30th birthday present ideas, our glass blowing workshops in Redfern are a fantastic way to add a spark to the birthday celebrations! Glass blowing is a highly interactive and enjoyably intense activity, perfect for creative individuals who aren't afraid to work with fire! As far as experience gifts go, glass blowing workshops have no equal and are a great choice for 30th birthday present ideas for men.
30th gift ideas for her
Looking for 30th gift ideas for her in Sydney? ClassBento has you completely covered, and our range of Sydney workshops are bound to leave a smile on her face long after the experience has finished!
ClassBento's range of beauty and fragrance classes leave you with plenty of options when it comes to gift ideas for women. Whether it's a natural skincare making workshop or a soap making class, you can check out our entire range of beauty and fragrance classes here. However, one of the unique activities Sydney and ClassBento have to offer are our perfumery workshops! Perfume is such a popular birthday present idea, it would seem almost "hack" to buy someone a bottle for their 30th. Instead, why not offer them the chance to make it themselves in our make your own fragrance/perfume workshop? Discovering a world of scents and aromas and learning how to blend them so they work for you and your body chemistry is an incredibly unique gift idea for her that keeps on giving long after she's created and designed it.
Here at ClassBento, we make no secret of how popular our cocktail making classes are. Out of all the fun things to do in Sydney, our cocktail classes and mixology workshops are so popular because they're so flexible! With many being able to come to you, your 30th birthday present ideas can work without the party ever having to leave the house! With classes specialising in native Australian plants, Italian-themed mixology and gin and tonic-specific mixing, there's a range of classes and workshops that can be indulged in for your 30th birthday gift ideas! As you can imagine, our mixologists are used to catering for birthday celebrations, so never hesitate to contact the instructor ahead of time to work out any additional extras or special packages they may offer to ensure that your gift ideas for her really go off with a bang! If you're looking to combine a cocktail class with dinner, our cocktail and dumpling-making class in Potts Point is a great way to get the night started when looking for 30th birthday party ideas.
Whoever you're shopping for, our 30th birthday present ideas in Sydney are perfect for getting around those difficult-to-shop-for friends and family members. Our experience gifts are a great way to show how much you care, and offer gifts for him or her that will be remembered long after the workshop is over!