Let your senses lead you on a culinary journey at cooking classes in Perth! Cooking food can be such a sensory experience, from first feasting your eyes upon the ingredients to savouring the last bite at the end.
At cooking courses in Perth, friendly chefs will walk you through the cooking process step by step and help you connect with all your senses of sight, touch, sound, smell and taste. Reconnecting with your senses is proven to boost your mood, help you feel calmer and reduce stress in your life. After all, cooking schools in Perth are a perfect way to break up your routine and spend some quality time with your family or friends.
No matter if you're a beginner or have some cooking experience under your belt, you can learn how to cook a variety of recipes and cuisines from all around the world. If you're looking for fun things to do in Perth, expand your culinary skills and attend whatever your senses desire, from a dumpling cooking class to a pasta making class or a Japanese cooking class. The world is your oyster!
Read on to find out more about cooking with all five of your senses.
Feast your eyes upon fresh ingredients
When you first walk into cooking classes in Perth, prepare to be met with a feast for your eyes. Admire an array of fresh and local ingredients, all before the class even begins. So before you smell your food, you are drawn to the wide selection of ingredients and can make dishes like Spanish tapas, Japanese street food or ravioli from scratch. This allows you to appreciate and become fascinated by how raw ingredients can turn into restaurant-worthy dishes, like a humble ball of dough into mouth-watering wood-fired pizza.
You will also be guided on how to plate food up like a pro and you'll be proud of what you cooked up at the end! So come along to cooking classes in Perth and engage your senses with some visual food art.
Get your hands messy with food
Get your hands messy and learn the tactile fun of cooking food, with repetitive and grounding tasks like cutting or stirring. By doing this, cooking makes you focus on the present and switches your brain off by going on a sensory experience. Perfect for kids and family activities, there is a wide selection of cooking classes in Perth, which are great for developing fine motor skills and hand strength.
Touching food can also make you familiar with the ingredients and make anything from rolling sushi, sausage making to cupcake decorating super fun. The passionate and experienced chefs from local Perth culinary schools will teach you where these ingredients come from and how to source them yourself at your supermarket or grocery store.
If you're an adult, you can embrace your inner child by going to cooking courses in Perth! Friendly teachers encourage you to learn how to cook particular recipes but also give you free time to explore cooking with ingredients and make dishes with your own unique twist. They can give you one-to-one feedback and supervision along the way, perfect for cooking classes for beginners.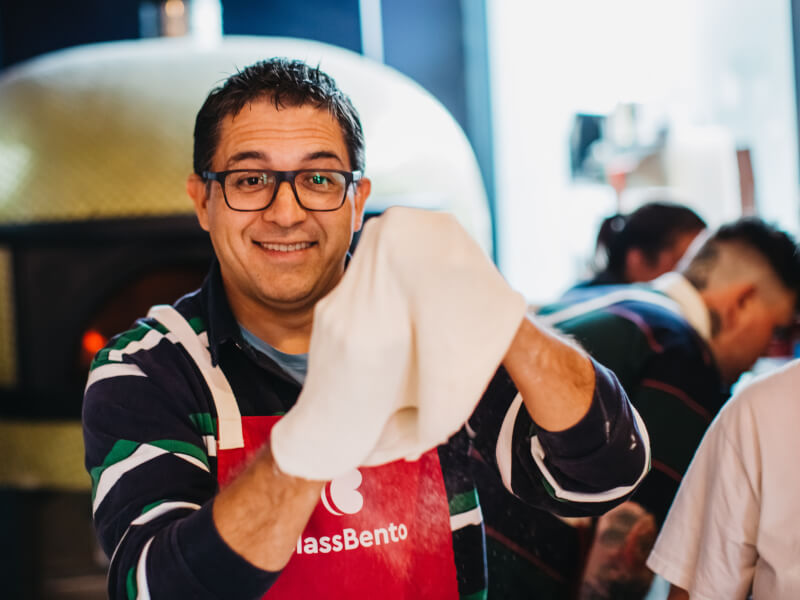 Listen to soul-soothing cooking sounds
Do you like watching soothing cooking videos? Or maybe the sound of stirring your food at home instantly makes you feel calmer? Why not try the full experience of a cooking class environment and hear the dumplings sizzling in the pan, the knife cutting the carrots on the cooking board or the breaking of fresh bread. If you're looking for team building activities, now is the time to join Perth cooking classes and unwind with one another outside the office. Bond over a glass of rosé and learn how to cook an Asian feast or bake vanilla buttercream cupcakes together as you listen to the tapping of the whisk against the bowl.
In an intimate, small setting, you are surrounded by like-minded people who love making food so get to know one another and chat as you make dishes like sourdough bread, okonomiyaki or a seafood paella. Combine the laughter and chatter in the room with pleasant cooking sounds and it doesn't get much better than that. These soul-soothing sounds help put you into a meditative state and allow you to relax, which is why cooking classes are one of the best things to do in Perth this weekend!
Inhale all of the aromas
If you can't resist the smell of bacon, paired with a cup of coffee in the morning (and besides, who can't?), then cooking classes in Perth are a must-do activity for your family, friends or work colleagues. If you've always wanted to try Indian cooking or Japanese cooking, here's your chance to explore different cuisines and learn how to get the best fragrant smells from these dishes. Enjoy a crafted culinary experience with your friends and learn more about food from different cultures that you've never tried before.
If you're looking for romantic things to do in Perth, come along to couples cooking classes and make everything from Japanese food to Thai curry. You'll get the opportunity to spend quality time with your partner and impress each other in the kitchen as you learn the best tips and tricks from a professional chef. Perfect if you've been looking for new date night ideas in Perth!
Smell isn't just a smell, it can influence your mood, emotions and memory. Think about a time when you smelt a batch of cookies or a hearty winter soup, who do you think of and what do you remember? Once you are transported back to that moment, it makes you happier looking back on a fond memory and is an instant mood booster!
Eat with all five senses
After cooking your dish, it's finally time to sit back and taste the delicious food you have made. There's nothing quite like savouring the first mouthful of a homecooked meal, and that's exactly what you'll do in these cooking classes, all while being waited on and sipping on some wine with your loved ones. Savour the complex, different flavour profiles as you reap the rewards of the last few hours.
In each class, you can eat food and share a meal around the table together, which helps make you feel warm and connected with others. Learn how to cook at home for your family at your next event or spoil mum with a special birthday gift. Just like smell, eating food also transports you back to your childhood, a particular place or memory.
Tasting food also takes you places (and countries) that you have never been before and helps you learn more about different cultures as well. Learn how to make sushi, or come to a Vietnamese cooking class. It will feel like you travelled to Asia without ever leaving Perth!
Come and eat with all five senses in fun and social cooking courses in Perth like an Italian ravioli and tortellini pasta making class. See your flour and eggs laid out in the kitchen, roll out the pasta dough, hear the tortellini and ravioli sizzling in the pan, smell the cheese and butter and finally, taste the fresh and fluffy pasta. Bon appetit!
Perfect for date night ideas, team building activities or classy hens night activities, you don't want to miss out on these cooking classes in Perth that will help you connect with your senses and make you feel at ease.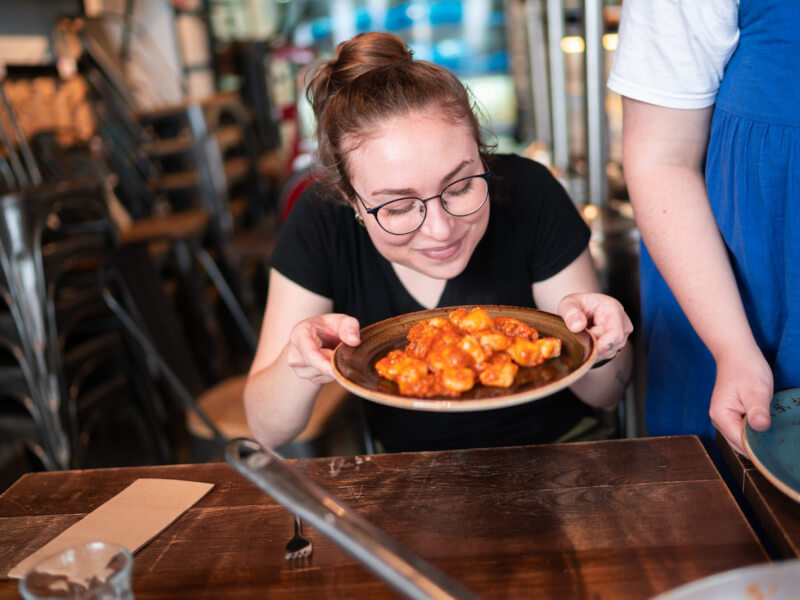 Cooking workshops in Perth