Flowers are essential when it comes to brightening up your Valentines experience gifts for her and we're here to give you the insider scoop - instead of gifting a pre-made bunch of flowers gift a hands-on floristry class in Sydney instead! Enjoy it with your loved one and make a truly unforgettable memory. It's the perfect environment to spark or rekindle your romance. And with all premium materials and patient instructions provided, all you need to do is show up and smile.
For centuries flowers have symbolised love, fertility, marriage and romance, and of all the days in the year, the tradition certainly thrives on February 14th. That's because it's the one day of the year for couples and lovers around the globe to celebrate their relationship in a grand manner and flowers do just that.
While flowers have a universal meaning, each type of flower is symbolic of different emotions. This dates back to the 18th century when Charles II of Sweden introduced the oriental language of flowers, claiming you could have a full conversation with flowers alone. So when you can't quite put into words your feelings, utilise Valentines flowers to do the talking for you.
Many people don't consider the meaning of individual flowers before gifting a bunch, instead just choose the most endearing to the eye. If you want to take it a step further this Valentines Day, consider the flowers you are selecting for your bouquet in a flower arranging workshop in Sydney, so you can communicate not only love but represent the characteristics of your relationship and partner too!
Red roses
Roses are the traditional pick of flowers for February 14th, as they signify romantic, pure and eternal love. It's hard to look past this classic bud as it beams a deep red, so it's not surprising that roses also symbolise beauty and perfection.
Anyone looking for Valentines gift ideas in Sydney will likely go for a bouquet of just roses, despite how pricey they are which has given them a sought-after reputation. While you can rarely go wrong with red roses as Valentines Day flowers, these floral Sydney workshops will open you up to a range of possibilities. Consider adding in other meaningful fillers and your teacher will help you find ones that both look great and have a personal touch.
Purple tulips
The colour purple blends both the fierce love of red and the stability of blue. This colour also has connotations of luxury, royalty, ambition, creativity, magic and freedom. Tulips are one of the most popular flowers in the world that symbolise a perfect and endearing love between couples, undying passionate love and an abundance of romance.
They also convey comfort and warmth and perhaps that is an expression of how your relationship makes you feel. Combine this colour and flower species together and you have an eloquent match.
Blue orchids
Orchids are a premium cut flower that never fail to impress when you're searching for gifts for her. They symbolise love, beauty, luxury and strength and they can be considered quite seductive for your lover. Blue orchids are eye-catching and also the most uncommon colour of orchids, so they also symbolise rarity. In your relationship, this could represent how out of the ordinary and exceptional your partner is.
Pink peonies
Peonies are associated with romance, prosperity and bashfulness, and are a popular choice for Valentines Day gifts for her. They also have some roots in Greek mythology, as the tale says that Zeus turned Paeon into a beautiful peony flower before Asclepius had the chance to kill him. Not only do these fluffy blooms smell divine but they also release an enticing floral scent. It's also hard to go wrong with pink flowers on the annual day of love!
Orange buttercups
Buttercup flowers, otherwise known as Ranunculus, are colourful, swirly flowers that symbolise charm, attraction and radiance. In the language of flowers, buttercup flowers say "I am dazzled by your charm", which will make your partner feel as though you value them and are continually fascinated by them. Orange buttercups were created by humans, with their natural colours only being yellow and green, but orange is an expression of passion and strong emotions, perfect to gift to your beloved.
White daisies
Daisies are known to represent loyalty in love, beauty, innocence and purity. They are Freya's sacred flowers, the goddess of love, beauty and fertility. If your relationship is heading in a new direction, whether that means a fresh start in a new home or progressing into parenthood, then daisies are a must-add to your Valentines bouquet. These gentle flowers are commonly associated with soulmates and harmony, so even if your relationship isn't heading into a new chapter just yet, daisies will send the message that you care and your partner is loved.
Baby's breath
While it won't be the main attraction of a Valentines bouquet, baby's breath is a stunning filler for a romantic floral arrangement. These delicate bright white dots are an iconic symbol of long-lasting and undying love, which is why they are commonly used to round out wedding bouquets. Fidelity is also a modern meaning of this classic choice, so tucking a few delicate sprigs of baby's breath into your Valentines Day flower arrangement will show your partner how dedicated you are to them.
Light red carnations
Carnations are rich with symbolism as their history dates back more than 2000 years. They stand for fascination and new love, so if this is your first Valentine's Day in a new relationship, then ruffled blooms are a great pick to show your fondness for your partner. Light red carnations portray adoration and are a much subtler expression of love, as opposed to the passionate connotations associated with a deeper shade of red, making them a perfect representation of new love.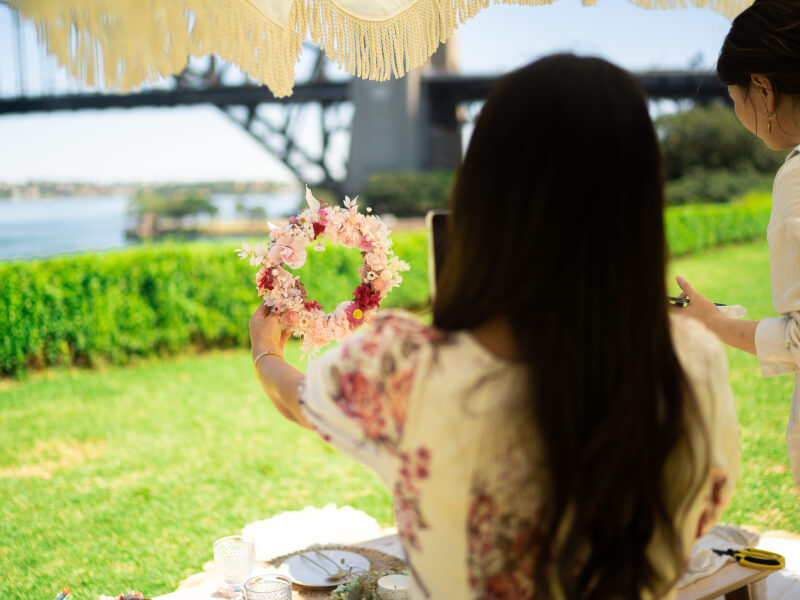 Now that you have your flower vocabulary sorted, it's time to choose your DIY floristry experience gift. Create a colourful bouquet of fresh flowers at this floral arrangement workshop in Glebe, enjoy playing with seasonal blooms as you enjoy a picnic or get familiar with dried flower arranging - just to name a few.
For your Valentine's Day in 2023 try a unique experience in Sydney with your other half, that will touch the heart and inspire blossoming feelings. It will show that you pay attention when you carefully select your flowers in a floral arrangement class and you will both leave feeling closer than ever! These experience gifts for her make perfect Valentines Day gift ideas and are also great for those just looking for fun things to do in Sydney for couples!
Attend this
Floristry
workshop yourself:
Ikebana Flower Arranging Class
Gift a unique experience
Pick a fun experience for them, or let them choose from our thousands of creative classes and kits.
Valid for 3 years.
card_giftcard Get a gift card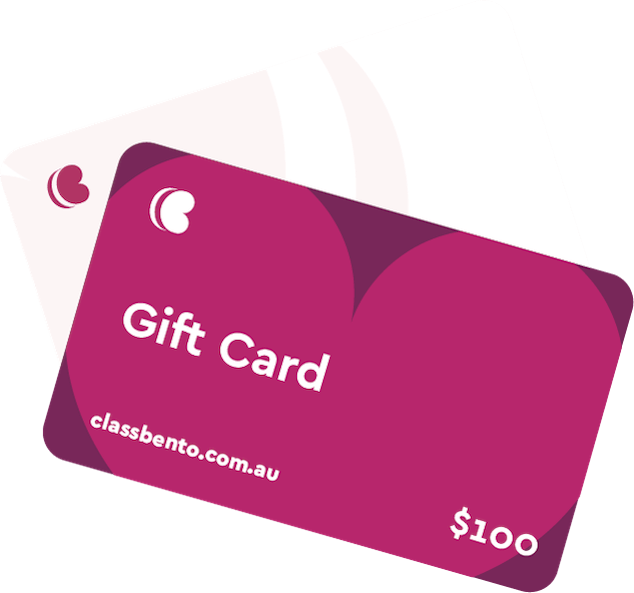 Floristry workshops in Sydney