Try something new and surprise Mum with a different kind of Mother's Day lunch in Sydney this year, with thousands of cooking classes to choose from. Instead of going for a sit-down meal, create long-lasting memories and learn to cook new recipes together as a family, while being guided by local expert chefs.
Have you found the perfect Mother's Day card and Mother's Day gift? Maybe you're still searching for a Mother's Day present and need some help. Make this year extra special and show her how much you appreciate her by switching up the usual Mother's Day activities for something a little more unconventional
Many mums tell their loved ones that they don't need anything, especially when you're looking for unique gifts for her. It can be a nightmare trying to find the best Mother's Day gift which communicates how much you love her while also being practical, memorable and thoughtful. A gift experience for Mum will enable her to create memories with her nearest and dearest - a priceless gift all mums will treasure.
This year, take the whole family to a cooking class and forget about Mother's Day lunch in Sydney. With thousands of cooking classes in Sydney to choose from, the whole family will have more fun cooking, creating and feasting together, which is far more exciting than going for a sit-down meal at a local restaurant. Why not get everyone involved and start a new cooking tradition at home? You'll not only spend more quality time together but also learn to nourish yourselves with beautiful, home-cooked meals that you can commit to memory.
Whether she's a fan of French cuisine, a wannabe pasta maker or mad about Asian street food, there are bound to be cooking classes in Sydney Mum will love. Here are some tips for discovering how you can turn your Mother's Day lunch into a delicious day well spent with the entire family. And, while travel might be out of the question, discovering new recipes from some of your mum's favourite parts of the world is the next best thing!
Is your mum more of a dog-lover than a full-on foodie? We've got you covered with the best Mother's Day gift ideas in Sydney for dog mums!
Asian Cooking Classes in Sydney
If your mum loves Asian food but could do with a little guidance when it comes to cooking restaurant-worthy dishes, our Asian cooking classes in Sydney will make the best Mother's Day experience. Choose her favourite cuisine, gather the family and you'll be set to host a memorable Mother's Day in Sydney.
Booking a superfood sushi cooking class with a local sushi expert, Yoshiko Takeuchi, based in Bondi Junction, is a surefire way to earn extra brownie points with Mum! In this class, your family will learn how to make various types of sushi, while learning traditional Japanese sushi making methods. Learn how to season and roll your sushi while discovering how to match various ingredients to create mouth-watering dishes that you can recreate at home. This fun cooking class in Sydney will make for a beautiful Mother's Day activity that the whole family will enjoy.
In Neutral Bay, take the family to Thailand with a Thai Street Food Cooking Class at the renowned Sydney Cooking School. Chef Pat will take your family on a journey to Thailand, where you'll learn how to make popular dishes including massaman curry, pad Thai and a Thai beef salad. As you learn how to recreate the chef's signature dishes, you'll no doubt create some new family favourites that you can cook together when you get home.
Want to help your family cook healthier meals and reduce their meat intake? Go green with a vegetarian Indian cooking class! In this popular class, hosted by The Modern Desi in Macquarie Park, you'll learn how to make a six-course Indian vegetarian feast with your family. Indian food enthusiast Bhavna Kalra will treat you to an evening of wholesome goodness and encourage your family to spend more quality time together at each meal. Expect to pick up loads of tips for perfecting your very own homemade curries before sitting down at the end of the class to eat the fruits of your labour together.
European Cooking Class In Sydney
Is your mum obsessed with the narrow streets and fine food of Europe? Although she might not be able to visit right now, booking her and the family into a fun European cooking class in Sydney is the perfect way to take a holiday at home! With thousands of Italian cooking classes, French classes, Greek classes and so much more, the only problem you'll have is deciding which class mum will love the most.
In Padstow, Mum will feel like she's back in an Italian piazza, soaking up the sounds, sights and smells of the Italian countryside with a traditional gnocchi making class. The whole family will learn how to make fluffy and flavoursome gnocchi together at the In Cucina Cooking Academy, making it a fun day out for all.
Head to France with a French cooking class hosted by Sydney Cooking School in Neutral Bay. Learn how to make three exceptional dishes together as a family and make it a Mother's Day in Sydney like no other! You'll be taught by a French-trained Chef while supporting local Sydney businesses as your family spend quality time together learning new recipes. Expect to learn how to make a four-cheese souffle, lamb provencal and a warm chocolate fondant for dessert. This incredible cooking class will have the family excited to learn how to make more meals together and get creative in the kitchen when you get back home.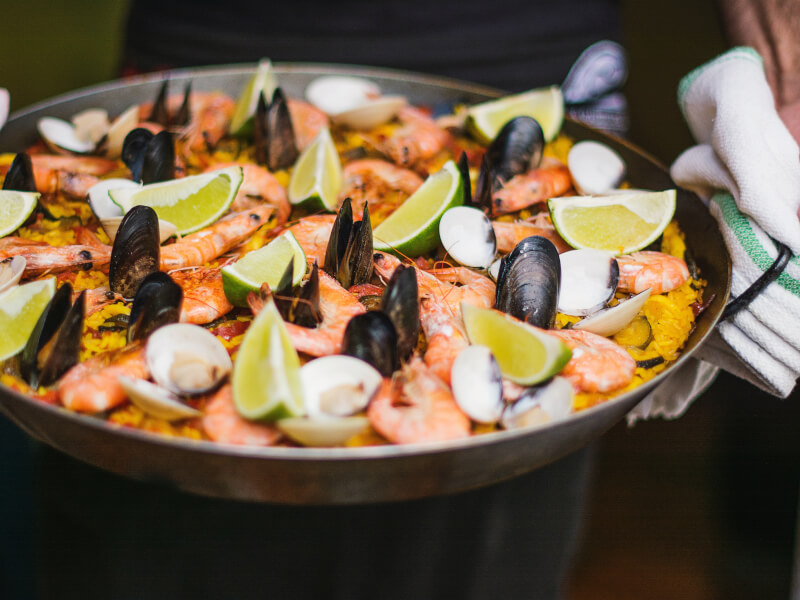 Sydney Cooking School in Neutral Bay can also help the family take a trip to Spain where you'll learn how to cook a delicious paella in a Spanish paella and tapas cooking class. Close your eyes and feel your senses come alive as you learn to cook traditional Spanish foods. Learn how to mix paella while adding seafood, chicken and chorizo into the mix. Whilst Spain might be off the cards at the moment, your mum will certainly remember this as one of the best Mother's Day in Sydney she's had to date.
These are just a couple of the cooking classes in Sydney that are sure to bring your family closer together this Mother's Day. Find new things to do in Sydney as you rediscover the joys of spending more quality time together over nourishing, home-cooked meals.
These are just a couple of ways you could spend Mother's Day lunch in Sydney this year, so remember to mix things up, try something new and create long-lasting memories together as a family!
Cooking workshops in Sydney