Searching for gift ideas for him but looking to keep the environmental footprint low? ClassBento has a plethora of eco-friendly gift ideas in Sydney, perfect for every occasion! Whether it's a birthday, an anniversary or sustainable Christmas gifts you're searching for, our Sydney workshops will make sure your gift is big on the love and low on the carbon footprint! The best part is there's no compromise on quality for the sake of the environment, so you can ensure that just because you're choosing environmentally friendly gifts for him doesn't mean the present itself will suffer. Don't believe us? Check out the assemblage of eco-friendly gifts for him below.

Go green with these sustainable presents
The best gift ideas for men don't usually cover floristry and working with plants, but why not? Although flower arranging is definitely not the perfect idea for every man, there are plenty of plant-based workshops that are not just eco friendly gifts, but also highly interactive and incredibly enjoyable! Our Magickal Herb and Plant Garden class is a wonderful choice when looking for environmentally friendly gifts for him, particularly if he already has a garden going! Although not necessary, if he does have a garden this workshop will take his skills to the next level, and help put fresh vegetables and herbs onto the dinner table.
Our foraging workshops are also a wonderful environmentally friendly gift idea for the gentleman with two green thumbs, or at the very least, a man who loved watching Bear Grylls. You'll learn how to live off the earth in a sustainable way, from an expert forager who'll travel to a location of your choice so you can explore any area you're curious about. Whether it's a beach, the bush or even just your backyard, this workshops sole purpose is to teach you more about the world around you, and how you can get the nutrition you need whilst lowering your environmental footprint. As far as quirky and unique things to do in Sydney go, this one takes the cake.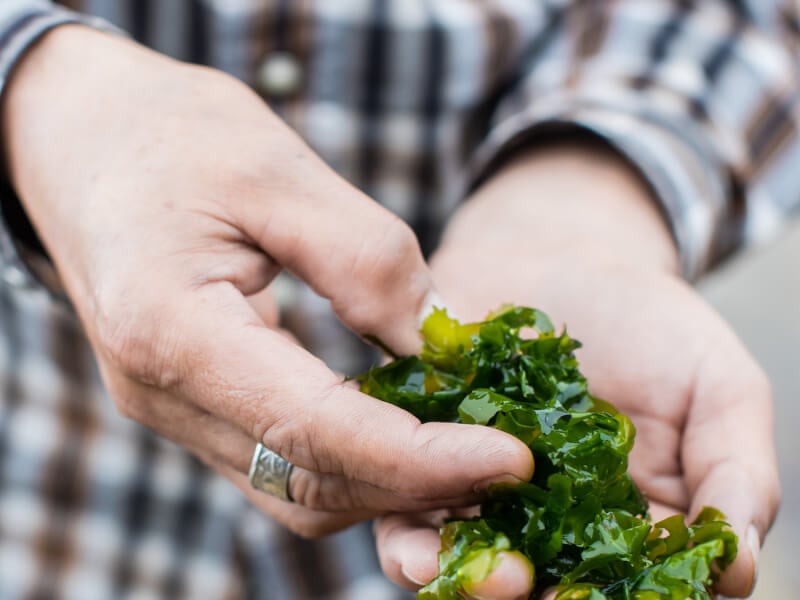 Greenery aside, inner-city living can be hard and taking care of a small space can lead to a lot of mess, and therefore a lot of waste. If searching for gift ideas for him, - and "him" happens to be a little messy - check out our small space interior design workshop! Eco gifts don't come much more practical than this, and the workshop will teach you how to utilise space in a way that saves you time, money, and lowers your carbon footprint. This isn't just an eco-friendly gift idea for men, it's also one of the best gifts for men who lack a sense of interior style. It's a doulbe-whammy Sydney workshop!

This may seem like an odd choice when it comes to eco gifts, but our Photography classes have a significantly lower environmental footprint than many of our other Sydney workshops due to the lack of raw materials used. If the birthday boy has an eye for photography and already has a camera, Alfonso's Photography tours are perfect environmentally friendly gifts. As most tours are on foot and do little to alter the surrounding environments, the footprint left by a photography class is very small. Even in the 3-day Photography tour of the Blue Mountains - our pièce de résistance of photography classes - the workshop sizes are limited to eight, and strict rules are in place so as to not damage the environment that's being appreciated. This course, in particular, is a great way to cherish nature whilst still offering up an eco-friendly choice. As far as gift ideas for men go, it doesn't get too much more adventurous and environmentally conscious as that.

Eco friendly cooking classes
It's no secret that our consumption of food contributes to a huge percentage of global emissions, so it's important to think sustainably when it comes to your grocery choices and cooking options. With individuals so short on time these days, it can be hard to avoid wasting a fridge's worth of food. Sustainable presents are a good way of changing wasteful habits a lot of people have, but the classes still need to be rewarding! Our Easy Weeknight meals cooking class is a wonderful option when looking for environmentally friendly gift ideas for him, and eco conscious Christmas presents. One of Sydney Cooking School's most practical courses, you'll learn how to effectively plan out and manage easy mid-week meals, eliminating food waste and saving money in the long run. Sydney Cooking school prides themselves on creating an inclusive and enjoyable class environment, so even if this sounds like a "dry" option when it comes to environmentally-friendly gift ideas, you can be confident that class is still highly enjoyable, and a great suggestion when looking for sustainable presents.
If you're looking to lower your carbon footprint further, our Vegetarian Cooking classes can make the transition out of a carnivorous diet easy and delicious! You'll learn to make several different dishes from multiple cuisines around the world, making the this a wonderfully practical gift idea for him, and one of our most environmentally-conscious Sydney workshops. The mass consumption of meat throughout the world impacts the global environment in an astonishing way, and by learning to reduce your meat consumption in favour of healthy, vegetable-based dishes is a great method of effectively lowering your own footprint.

ClassBento's Sydney workshops are perfect when looking at gift ideas for men, but our environmentally friendly gifts ideas are a surefire way to combine thoughtful sustainable presents with fun activities and workshops they're sure to enjoy. When shopping for the environmentally-conscious man, ClassBento's wide variety of topics and disciplines are sure to be a memorable and rewarding experience and a truly unique eco-friendly gift idea.
Suggested workshops in Sydney