We've all made the effort to bring mum a classic Mother's Day breakfast in bed. As a child, you may have proudly made some toast and a cuppa, accompanied by a bouquet of flowers you personally picked from the garden to surprise her. And, while the novelty was no doubt loved by mum, it's time to reinvent Mother's Day breakfast, by skipping the bed for something better. With thousands of excellent Mother's Day experiences to choose from, it's easy to put a spring in her step with a unique day spent with her nearest and dearest.
Make Mother's Day in 2021 a day to remember for the whole family! Instead of buying her Mother's Day flowers or sending her a Mother's Day card, this year, change things up by making your present for mum a little more personal. A Mother's Day breakfast in bed is a lovely touch, but you could easily take it to a new level. Why not spend some quality time with Mum this year and treat her to some incredible gift experiences that you can do together?
Surprise her on Mother's Day with some of our best gifts for women you can do first thing in the morning together. Expect wellness experiences in Sydney, coffee making classes in Melbourne, beautiful candle making classes in Gold Coast and a mixture of coffee, pottery and cake classes in Perth. While we're going to touch on just a handful of Mother's Day gift ideas, we hope they will inspire you to spoil Mum in every way she deserves this year.
Start the day with yoga class in Manly
All Sydney mums will love a beautiful yoga class in Manly by the ocean. A private class with yoga expert, Ana Marquardt, could be a memorable way to spend the morning before heading out for a Mother's Day breakfast with your nearest and dearest. As this is a private class, you bring the whole family along for a sunrise yoga session. After the family connects and masters their sun salutation during this beautiful and empowering class, enjoy a walk along the ocean and stop at one of the best Manly breakfasts afterwards.
Although Mother's Day breakfast in bed is always a lovely idea, it doesn't get much better than the whole family enjoying a beautiful morning together by the beach. Looking for Mother's Day gifts for your mother-in-law? If she's not a fan of yoga, check out these thoughtful present ideas!
Coffee making class in Melbourne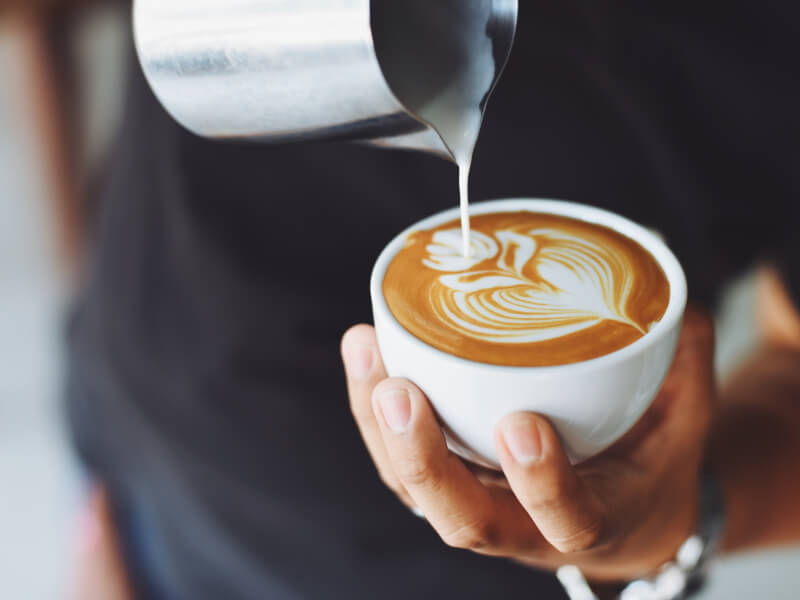 How many times has mum asked you to make a coffee for her in the past? Forget filtered coffee and inspire mum to learn how to make her own barista style coffee at home. Melbourne coffee is legendary around Australia and known as some of the best in the country, so why not spend some quality time together on Mother's Day learning how to perfect her lattes or cappuccinos?
This four hour coffee making class by Barista Course Melbourne is run by some of the best baristas in Melbourne! Learn absolutely everything there is to know about how to make coffee and watch Mum fall in love with her favourite morning cuppa all over again. Spend quality time with Mum this Mother's Day and learn a brand new skill which is bound to make her mornings much easier knowing she won't have to dash out for a coffee again!
Candle Making in Tambourine
Make a weekend of it and spend Mother's Day in Mount Tamborine in the Gold Coast Hinterland. In this special part of the world, it's sure to be an invigorating and beautiful Mother's Day that she won't forget in a hurry. Slow down, relax and rejuvenate with the fresh country air and epic views out towards the coast. We guarantee she'll be thanking you for taking her away this year.
Enjoy the best things to do in Tambourine and learn brand new skills together with a gorgeous candle making workshop to start the day. This two-and-a-half-hour beginners class is run by Dragonfly Creative Workshops at Albert River Wines. Enjoy a new Mother's Day breakfast on the Gold Coast and learn how to make beautiful soy candles Mum will be able to customise, choosing her favourite scents and design. And, seeing as it's held at a wine shop, you'd be perfectly positioned to swing by and pick up Mum's favourite wine to go with Mother's Day lunch afterward.

Clay, coffee and cake workshop
Start Mother's Day breakfast in Perth in the best way possible with a clay, coffee and cake workshop. Run by Little Paint Co, this three-hour beginners pottery class is a unique way to spend the morning with Mum, trying new things and learning new skills together. In this fun-filled pottery making and ceramic painting party, you'll meet like-minded people while supporting a local artist and maker in Perth.
Join Mum and start Mother's Day with a coffee and slice of cake in hand while a local expert teacher demonstrates the pinch and pot technique to help you build your very own piece of pottery. You could learn how to make your own mugs, bowls, plates or even a vase that you'll be able to take home at the end of the class as a keepsake. Every morning when Mum drinks from that mug she made herself, she'll be reminded of the memories you made together on Mother's Day.
Our aim is to encourage you to spend quality time with Mum and the rest of the family this Mother's Day. Build long lasting memories together and enjoy learning new skills while stepping out of your comfort zone. You never know, your unique Mother's Day gift might spark a new hobby or passion you can continue together.
If you're still searching for the best Mother's Day gifts in Australia, make sure you check out our growing range of unique and personal gift experiences that every mum will love.